The Eternal Idol
, Designed in 1893, cast in 1971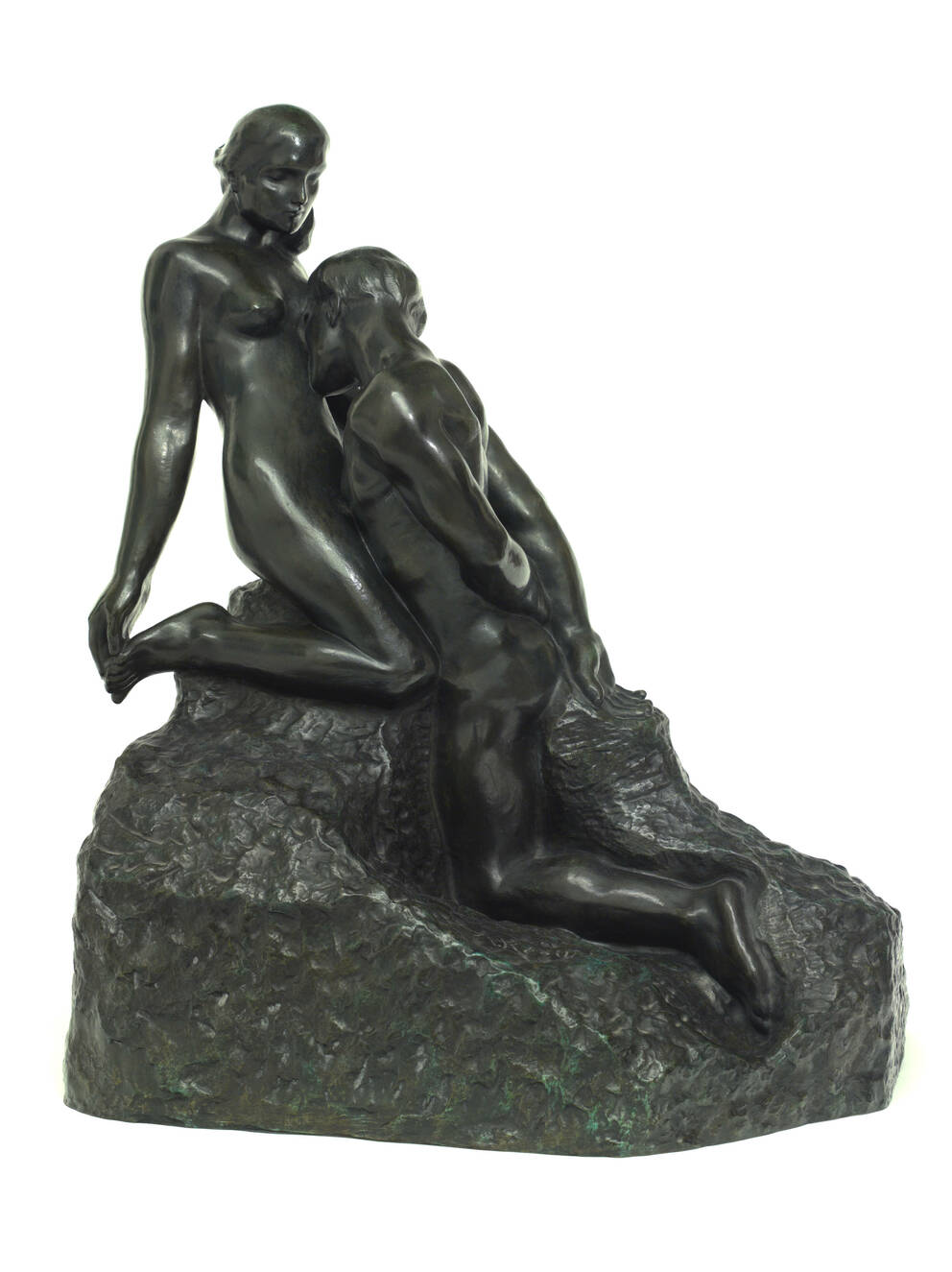 Leopold Museum,
Vienna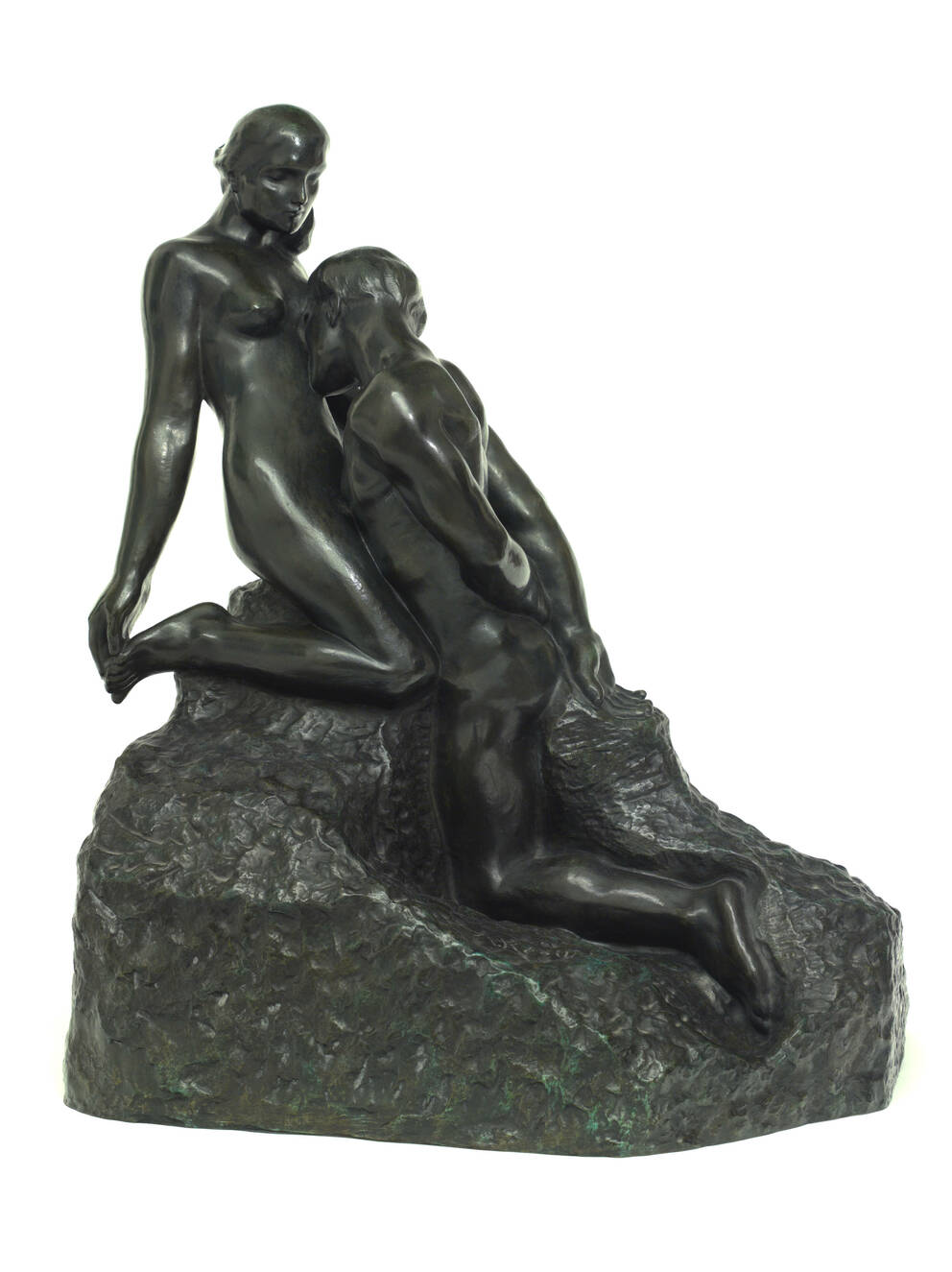 The Eternal Idol
Designed in 1893, cast in 1971
Artists
Auguste Rodin

(Paris 1840–1917 Meudon)
Currently on display at OG4
At first glance, this group of figures shows a couple in a tight embrace. But rather than depicting a loving caress, the artist filled the relationship between man and woman with tension: The sculptor Auguste Rodin (1840–1917) addressed the eternal, effusive male adoration of the female and the superiority of the woman over the man. While the man's submissive stance reveals dependency and respect, the woman draws back in rejection. The wish to express love, sensuality and passion in all their facets permeated the sculptor's oeuvre. This is illustrated by Rodin's Symbolist approach, which allowed for sensual and emotional impressions to dominate and for a special emphasis to be placed on subjective perception.
Object data
Artist/author

Title

The Eternal Idol

Date

Designed in 1893, cast in 1971

Art movement

Symbolism, Naturalism I Realism

Category

Sculpture

Material​/technique

Bronze

Dimensions

73×55×39 cm

Credit line of the permanent loan

The Kasser Mochary Family Foundation, Montclair, New Jersey

Keywords
If you have further information on this object, please contact us.