Self-Portrait with Glasses
, 1913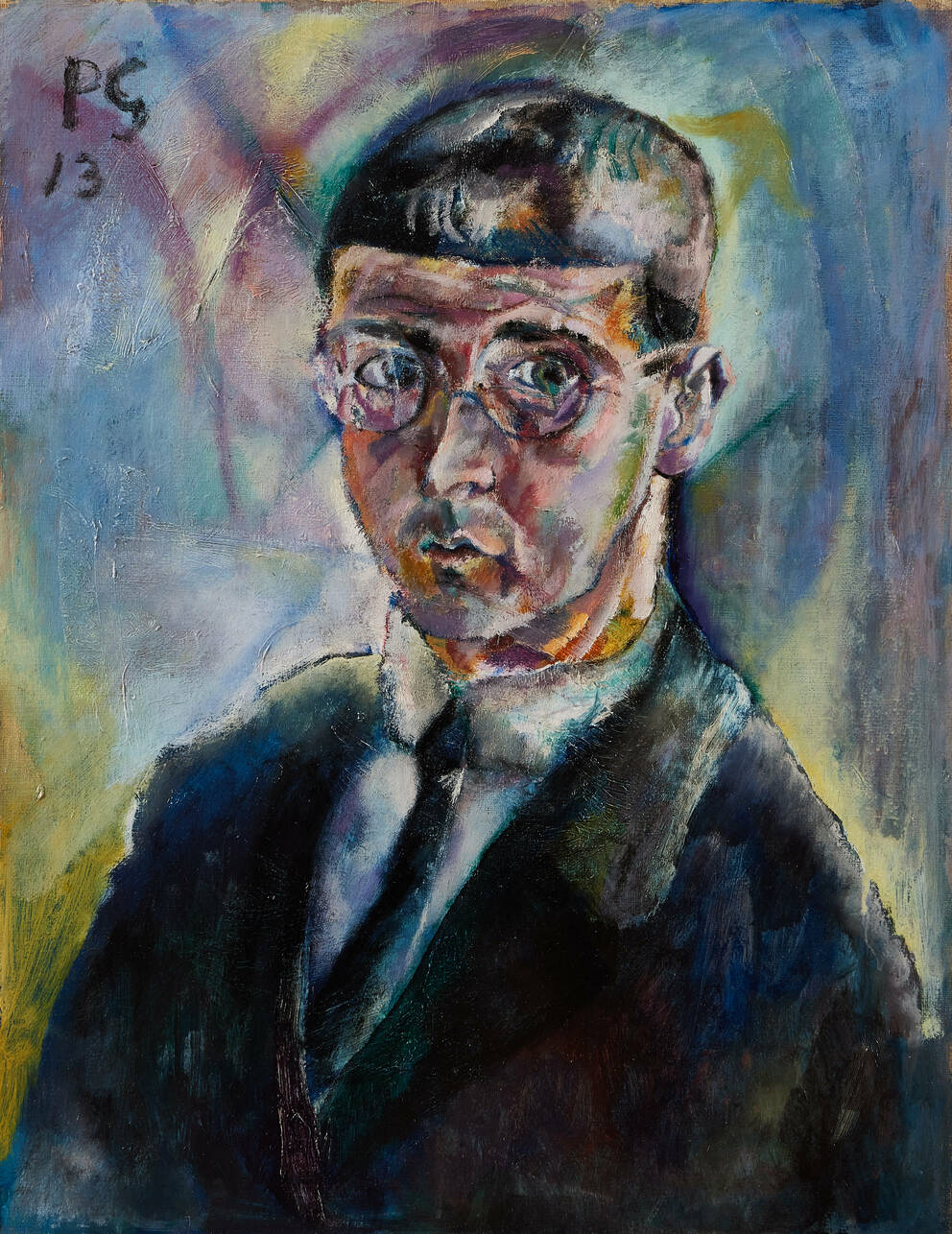 Leopold Museum,
Vienna © Bildrecht,
Vienna 2022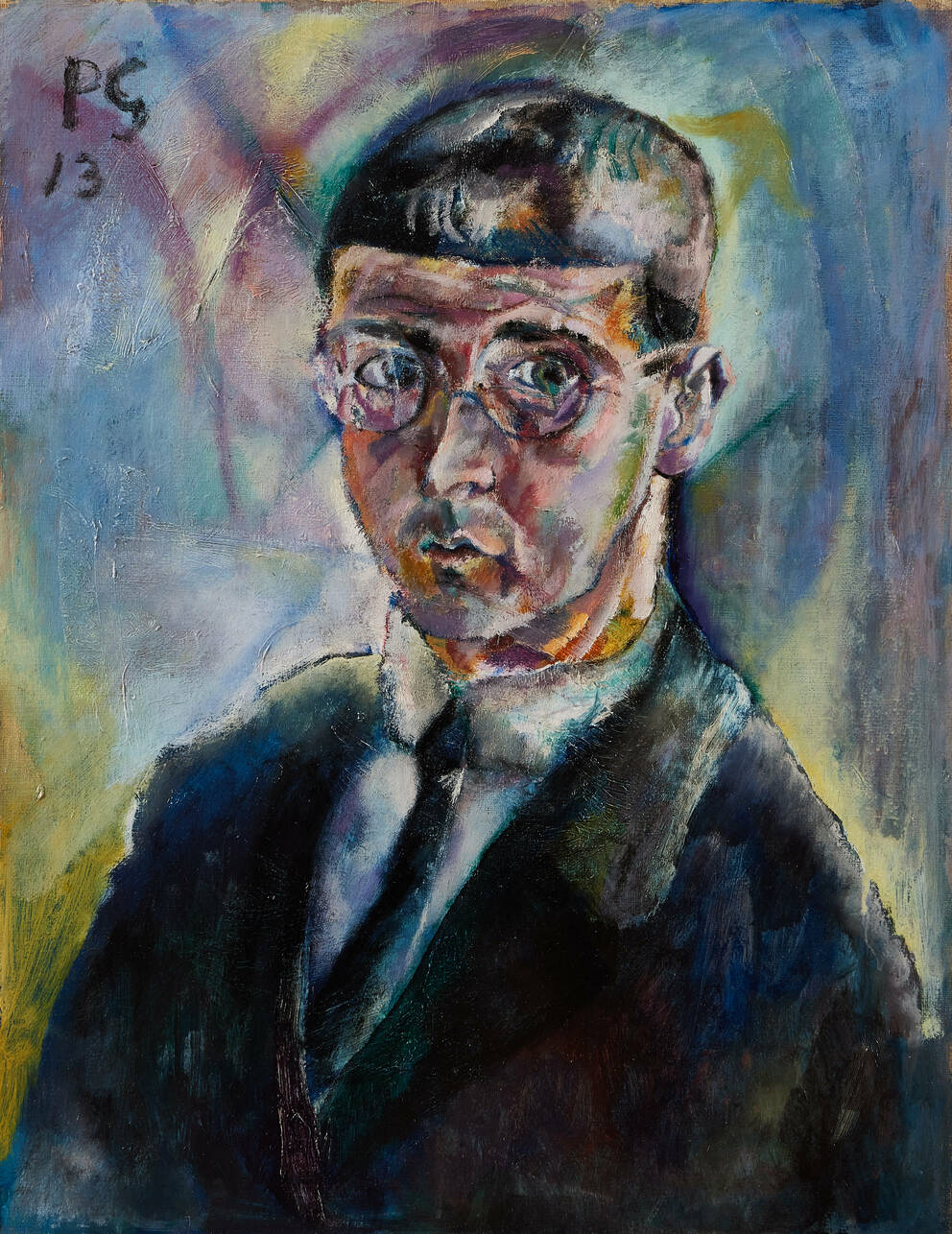 Self-Portrait with Glasses
1913
Artists
Albert Paris Gütersloh

(Vienna 1887–1973 Baden near Vienna)
Currently on display at EG
When this Self-Portrait with Glasses was created in 1913, Albert Paris Gütersloh (1887–1973) was 26 years of age. At the time, the artist, who is timidly looking at the beholder from behind big round glasses, had already trained as an actor and published his first novel. His paintings featured in renowned exhibitions across Europe. The artist created his varied oeuvre within an inspiring and widely connected network. Between 1911 and 1912, he trained under Maurice Denis (1870–1943) in Paris, before becoming a student of Gustav Klimt's (1862–1918) upon his return to Vienna. He joined the circle surrounding Egon Schiele (1890–1918), who had founded the artists' association Neukunstgruppe in 1909. Two years later, Gütersloh became a member of this association, and together with his fellow campaigners sought to explore new horizons in the visual arts.
Object data
Artist/author

Title

Self-Portrait with Glasses

Date

1913

Art movement

Expressionism

Category

Painting

Material​/technique

Oil on canvas

Dimensions

50×39.5 cm

Signature

Signed and dated upper left : PG 13

Credit line of the permanent loan

Ernst Ploil, Vienna

Keywords
If you have further information on this object, please contact us.