Working Woman (with Earring)
, 1910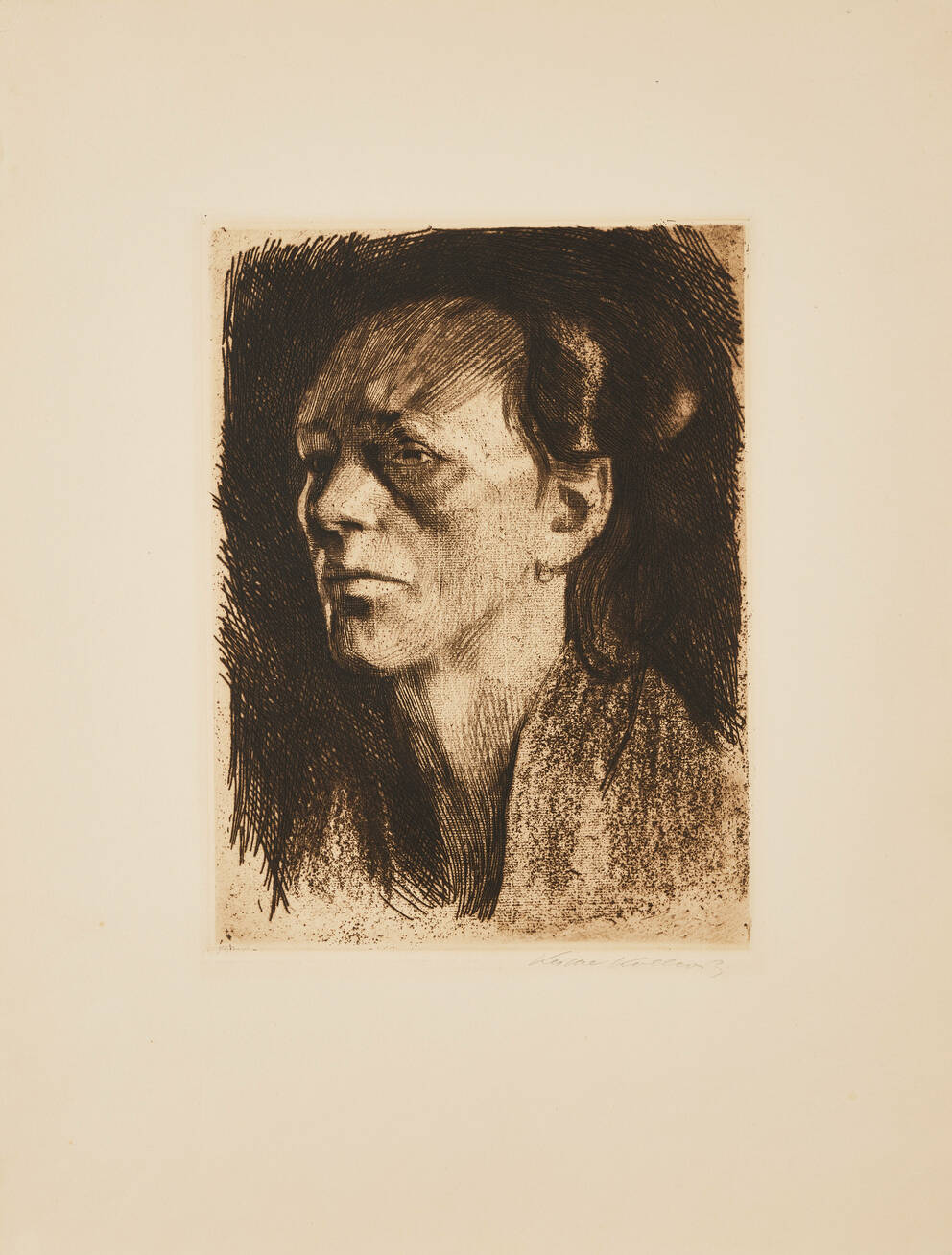 Leopold Museum,
Vienna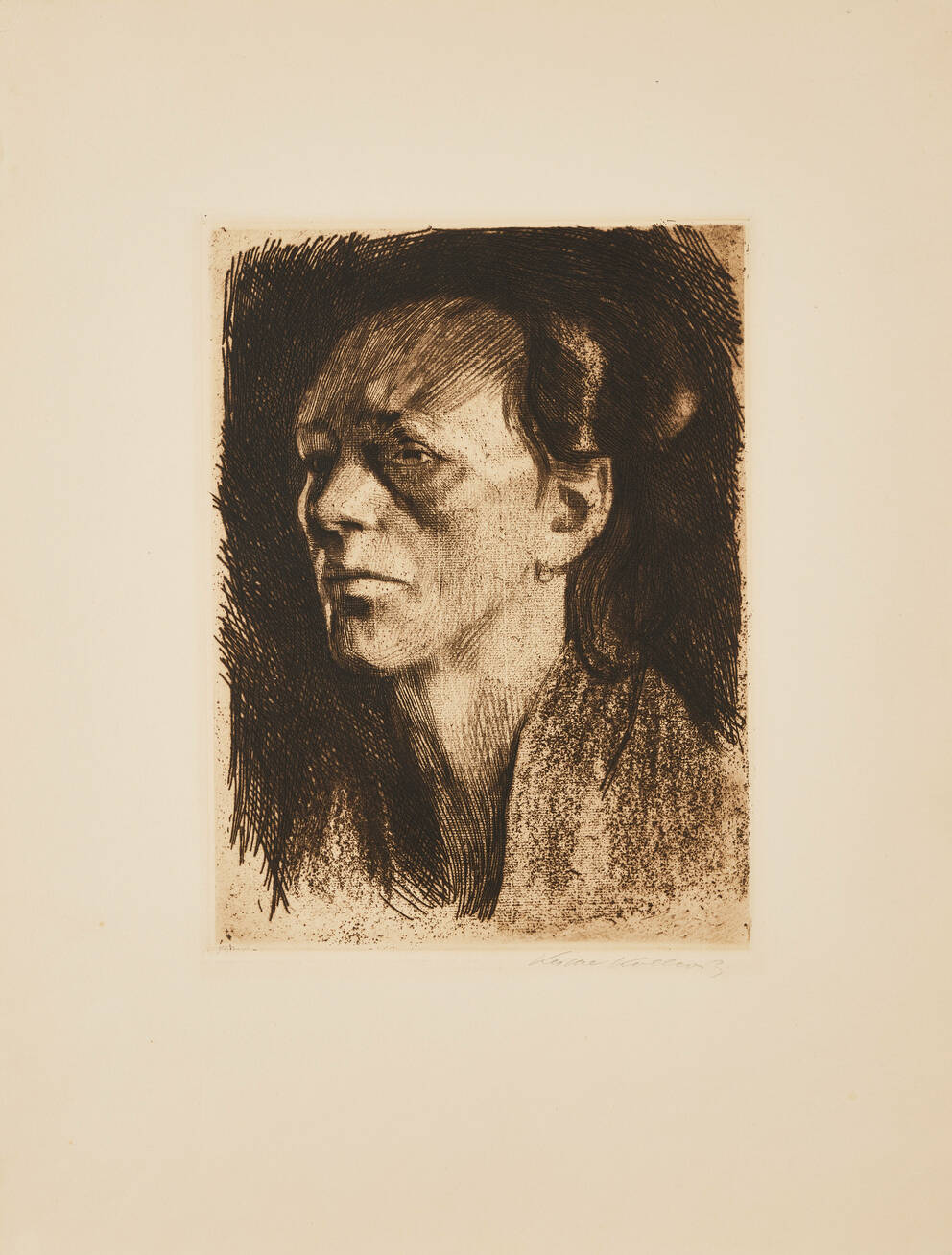 Working Woman (with Earring)
1910
Brown etching on paper
56.8×44 cm
Artists
Käthe Kollwitz

(Königsberg in Prussia/Kaliningrad1867–1945 Moritzburg)
Unfortunately not on display at the moment
The Königsberg-born draftswoman, graphic artist and painter Käthe Kollwitz (1867–1945) used art as a possibility for social commitment and political commentary – with her depictions of marginalized people, she highlighted social inequalities, injustices and socio-political ills. The eponymous Working Woman (with Earring), rendered in 1910 in a three-quarter portrait, looks past beholders into space with a joyless, disillusioned and hopeless expression. The high forehead, the swollen pouches under her tired eyes, and the gaunt, austere features attest to the deprivations of a life shaped by bleakness, hardships and a struggle for survival. Kollwitz sounded out the expressive means of various printing techniques with great mastery, skillfully using the contours drawn with the etching needle, which appear as if they were torn out, in order to carve out the careworn face from the darkness through condensed strokes and open areas.
Object data
Artist/author

Title

Working Woman (with Earring)

Date

1910

Art movement

Expressionism

Category

Graphic work

Material​/technique

Brown etching on paper

Dimensions

56.8×44 cm

Signature

Signed lower right: Käthe Kollwitz

Credit line

Leopold Museum, Vienna, Inv. 2917

Inventory access

Contributed to the Leopold Museum-Privatstiftung in 1994

Selection of Reference works

Deutsche Expressionisten. Mit Meisterwerken aus der Sammlung Thyssen-Bornemisza, hrsg. von Rudolf Leopold/Michael Fuhr, Wien 2006 (Ausst.-Kat. Leopold Museum, Wien, 28.09.2006-10.01.2007).
Alexandra von dem Knesebeck: Käthe Kollwitz - Werkverzeichnis der Graphik, Bern 2002.
August Klipstein: Käthe Kollwitz. Verzeichnis des graphischen Werkes für die Jahre 1890-1912 unter Verwendung des 1913 erschienenen Oeuvre-Katalogs von Prof. Dr. Johannes Sievers, Bern 1955.

Catalogue raisonne

Keywords
If you have further information on this object, please contact us.