Small Landscape on the Traunsee
, Aug. 1907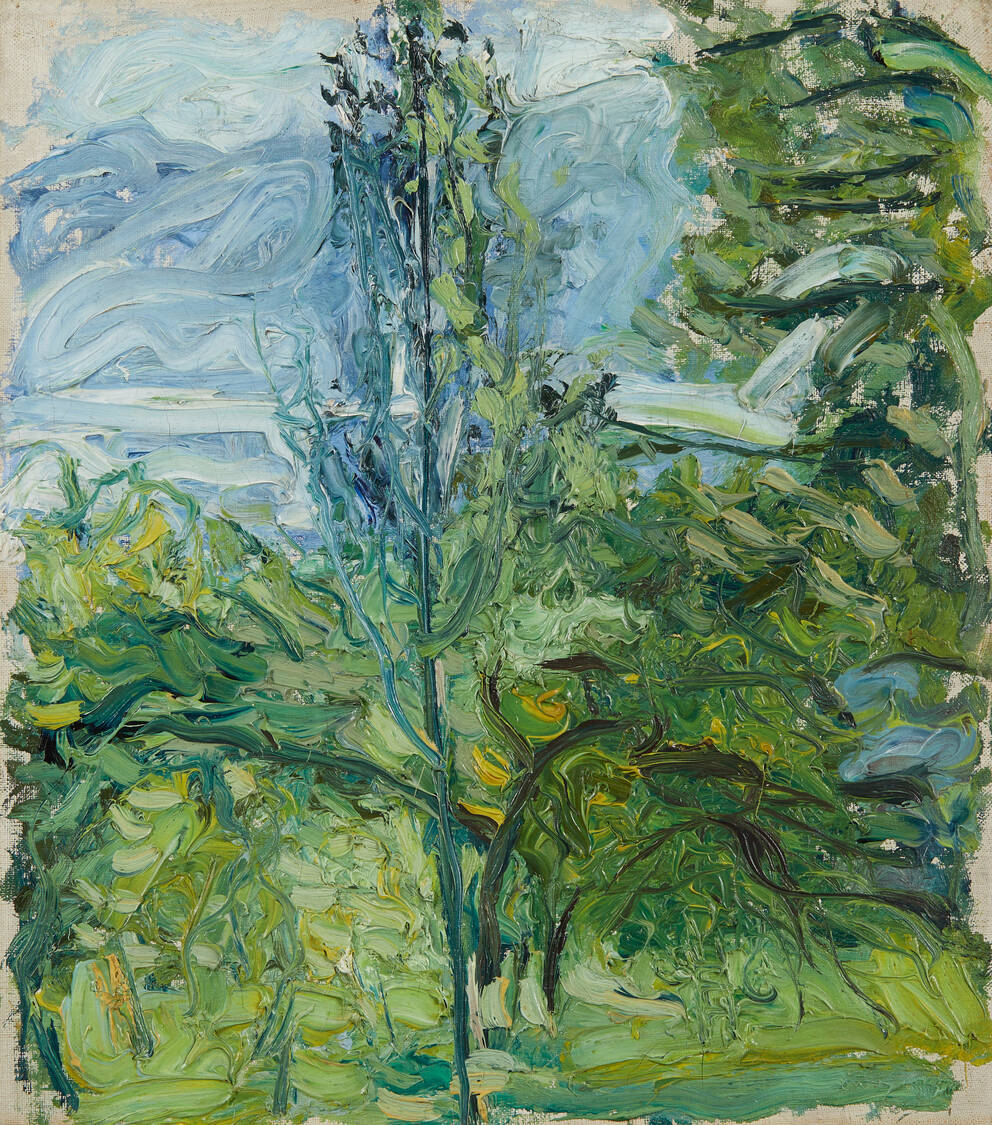 Leopold Museum,
Vienna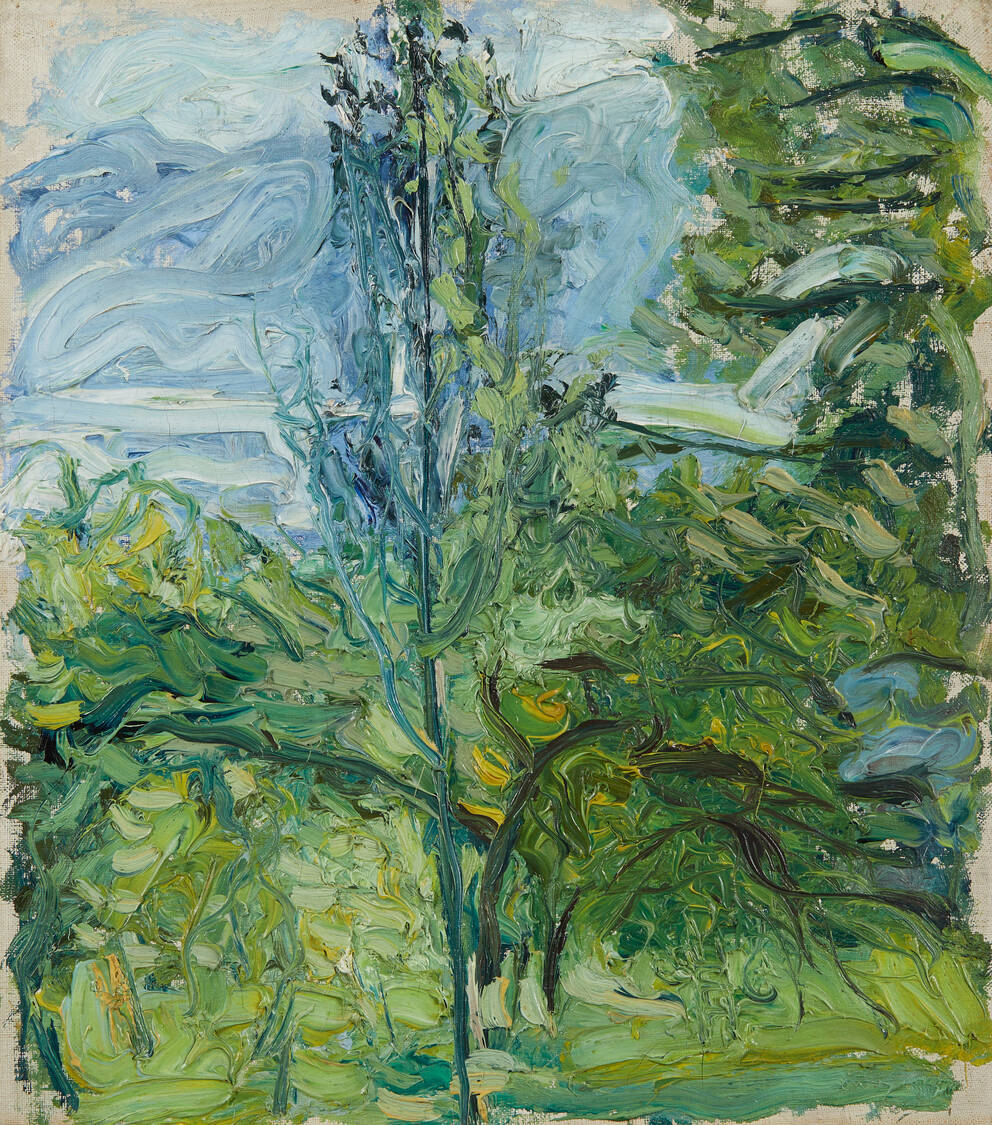 Small Landscape on the Traunsee
Aug. 1907
Oil on canvas on cardboard
40.3×36.1 cm
Artists
Richard Gerstl

(Vienna 1883–1908 Vienna)
Currently on display at OG3
For his painting Small Landscape on the Traunsee, Richard Gerstl (1883–1908) chose an almost square picture format. Between the treetops, the artist captured the lake and the mountains looming in the background in shades of blue and green. Vegetation, water, mountains and sky are depicted in free, gestic brushwork. During Gerstl's summer sojourn in Gmunden on the Traunsee lake in 1907, which he spent with Arnold Schönberg (1874–1951) and his friends, the artist began to forsake realistic details. His initially Pointillist application of paint becomes more dynamic here, resulting in brushstrokes that keep changing direction. Furthermore, Gerstl stopped painting before he reached the edge of the picture, thus enhancing the autonomous character of the work and discarding the Impressionist illusion of reproducing the painter's field of vision.
Object data
Artist/author

Title

Small Landscape on the Traunsee

Date

Aug. 1907

Art movement

Expressionism

Category

Painting

Material​/technique

Oil on canvas on cardboard

Dimensions

40.3×36.1 cm

Credit line of the permanent loan

Collection Richard Grubman

Selection of Reference works

Richard Gerstl. Inspiration - Vermächtnis, hrsg. von Hans-Peter Wipplinger u.a., Köln 2019 (Ausst.-Kat. Leopold Museum, Wien, 27.09.2019-20.01.2020).
Wien 1900. Aufbruch in die Moderne, hrsg. von Hans-Peter Wipplinger, Wien 2019 (Ausst.-Kat. Leopold Museum, Wien, ab 15.03.2019).

Keywords
If you have further information on this object, please contact us.