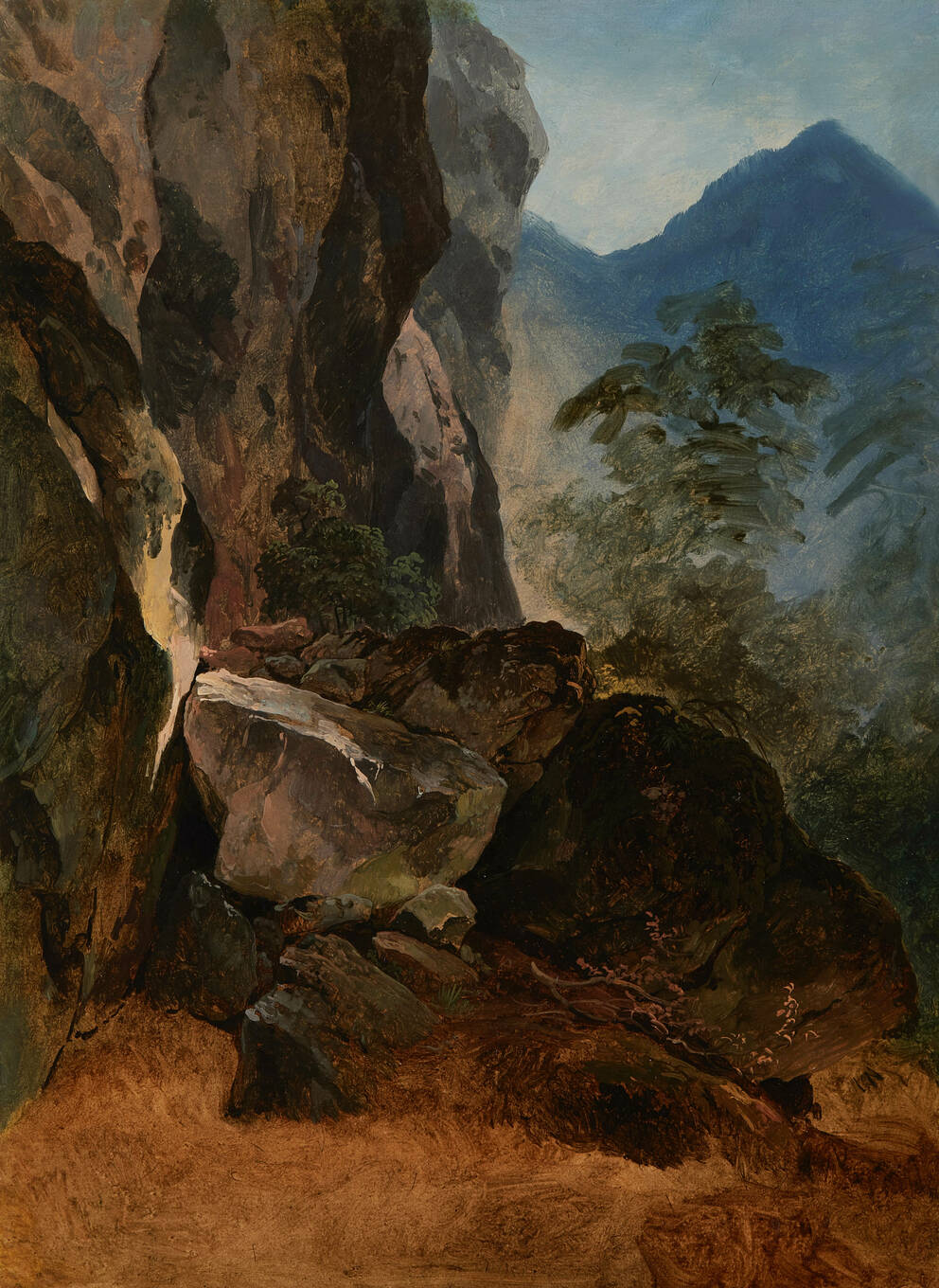 Leopold Museum,
Vienna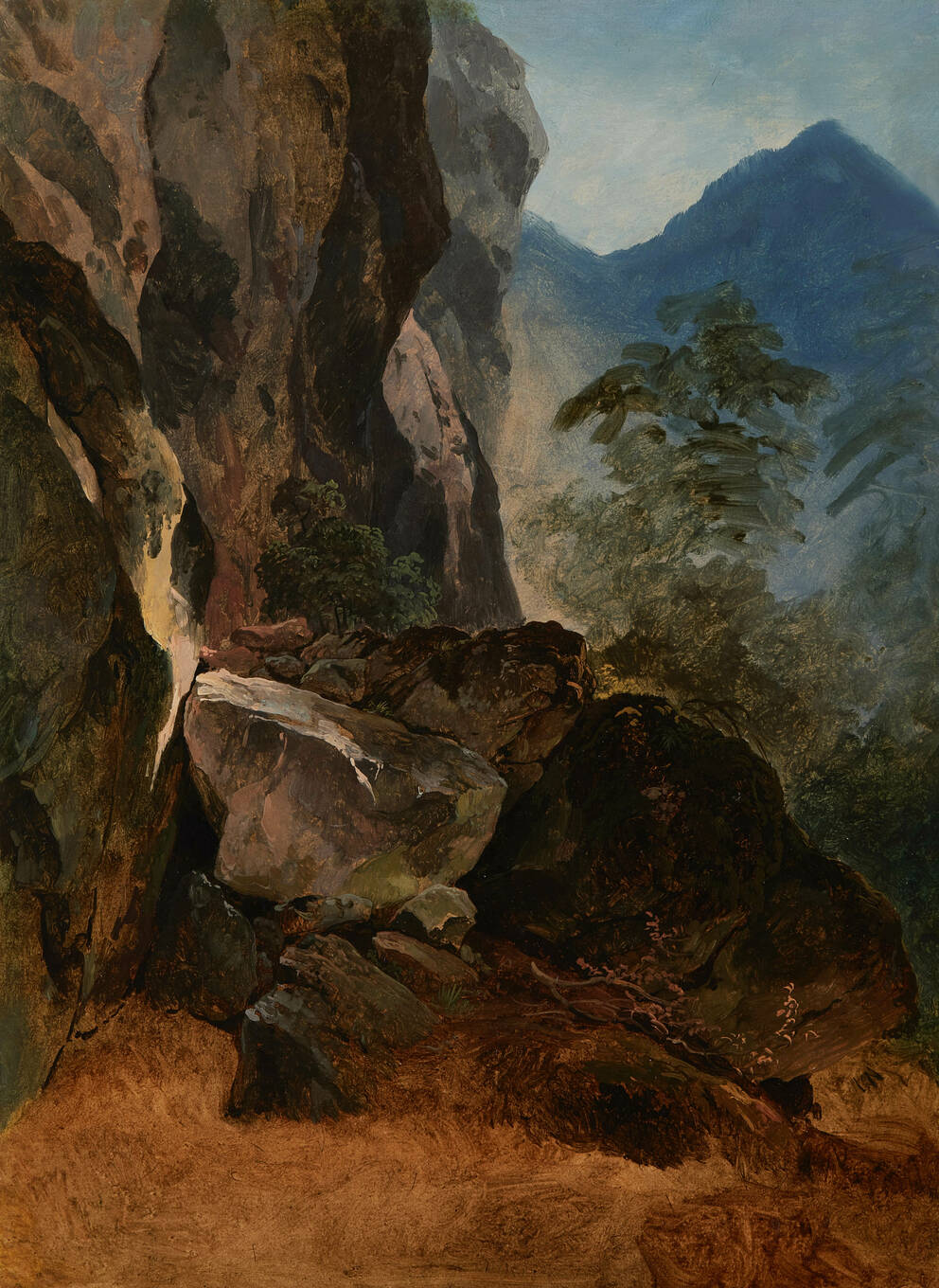 Artists
Friedrich Gauermann

(Scheuchenstein near Miesenbach 1807–1862 Vienna)
Unfortunately not on display at the moment
This oil study executed in a portrait format by Friedrich Gauermann (1807–1862) shows a vertical rock face with fallen boulders that takes up more than the entire left half of the picture. The rock formation is emphasized by a remarkable use of contrasts in lighting. In the background – in keeping with color perspective and aerial perspective – a mountainous landscape is hinted at in hardly differentiated shades of blue. Similar compositions can be found frequently in Gauermann's oeuvre, especially in his depictions of animal fights and hunting scenes. This nature study is connected to his 1831 painting Stag, chased by a lynx. In the latter work, however, the artist pays closer attention to the depiction of the landscape in the background – high, snow-covered mountains, possibly inspired by a trip he took in the summer of 1831 to the Königssee lake, the Gasteinertal valley and the town of Hallstatt.
Object data
Artist/author

Title

Rocks

Date

c. 1840

Art movement

Biedermeier

Category

Painting

Material​/technique

Oil on paper

Dimensions

43.3×31.9 cm

Credit line

Leopold Museum, Vienna, Inv. 512

Inventory access

Contributed to the Leopold Museum-Privatstiftung in 1994

Selection of Reference works

Rupert Feuchtmüller: Friedrich Gauermann, Rosenheim 1987.

Keywords
If you have further information on this object, please contact us.
Provenance
Provenance research
Leopold Museum
i
Dr. Rudolf Leopold, Wien (o.D.);
Leopold Museum-Privatstiftung, Wien (1994)
For provenance related information, please contact us.