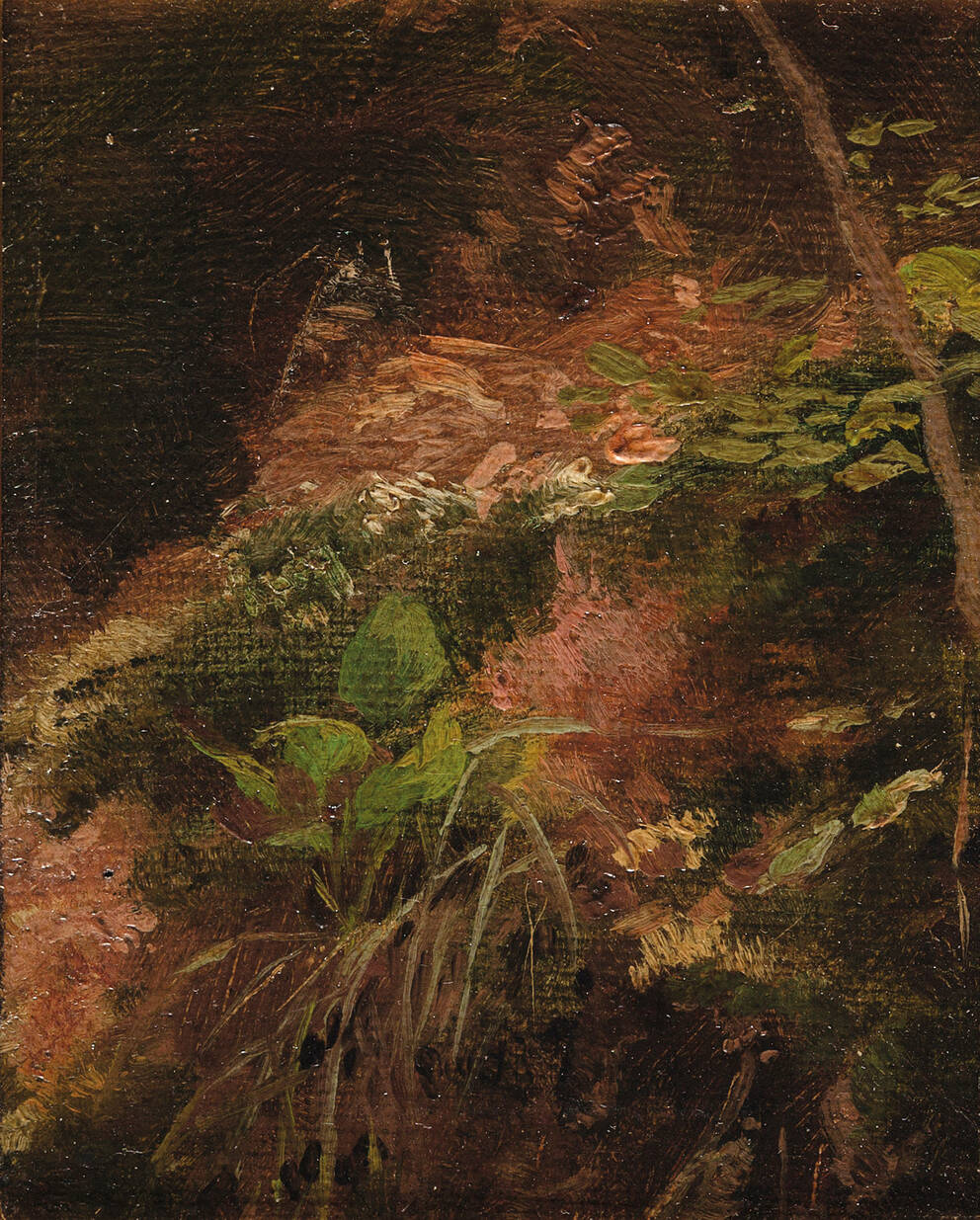 Leopold Museum,
Vienna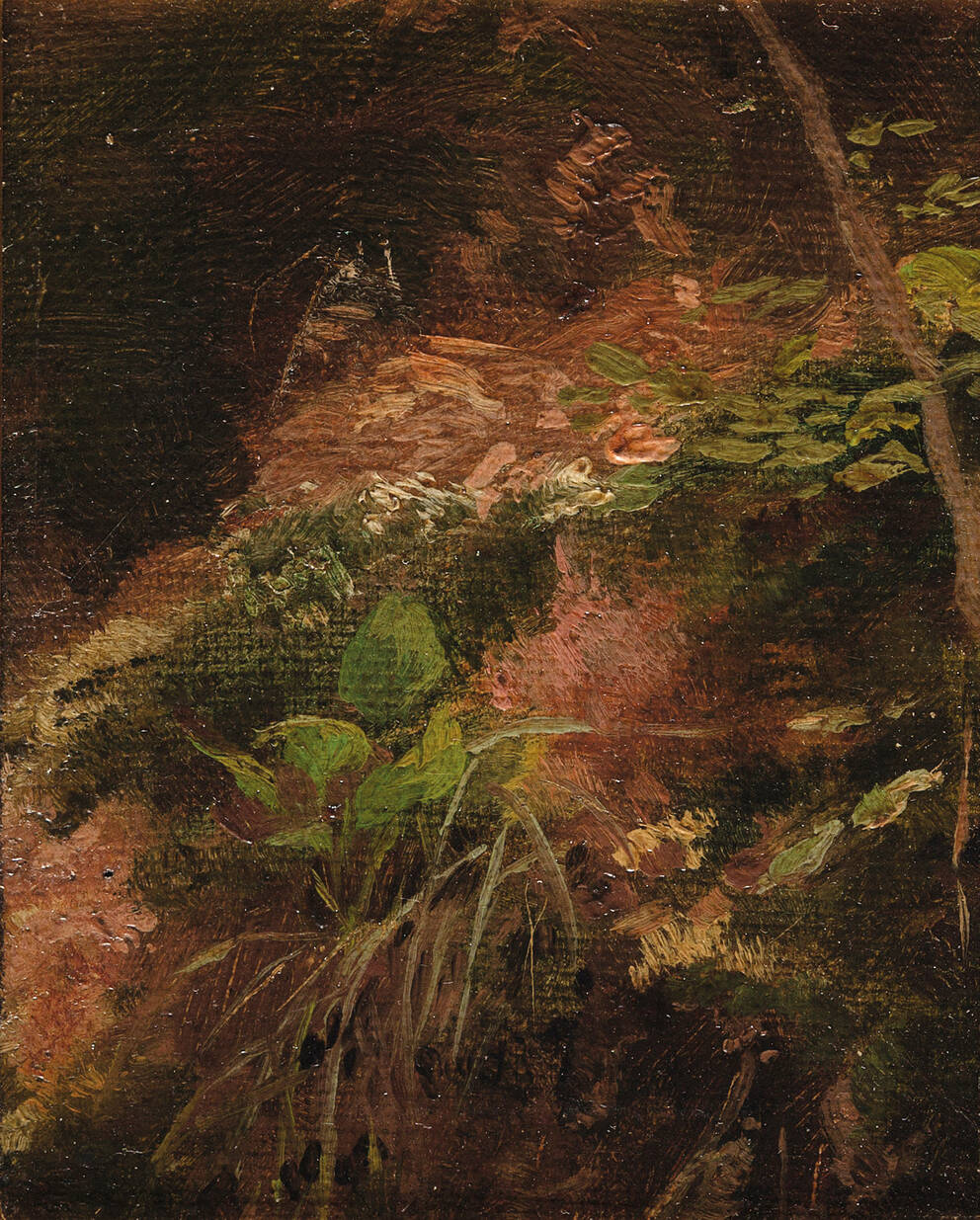 Artists
Gustav Klimt

(Baumgarten near Vienna/Vienna 1862–1918 Vienna)
Currently on display at OG4
The painter and graphic artist Gustav Klimt (1862–1918) created this oil sketch around 1881/82. It belongs to a small series of landscape studies in the academic tradition of painting. These works are considered Klimt's first attempts in this genre. Despite its small scale of 80 cm², the motif of the vertical format is skillfully staged. A section of forest floor is presented in an appealing interplay of light and shadow. On a slope running diagonally to the upper right of the picture, Klimt presents an atmospheric and vivid depiction of soil, moss, plants, twigs and rotting leaves, using open brushstrokes in shades of brown and green. The distribution of light and dark testifies to Klimt's intuition for balance and harmony. With the source of light illuminating the picture from the upper left, it recalls Baroque chiaroscuro painting and thus follows a Historicist tradition of presentation.
Object data
Artist/author

Title

Forest Floor

Date

1881/82

Art movement

Historicism

Category

Painting

Material​/technique

Oil on canvas

Dimensions

10×8 cm

Credit line of the permanent loan

Klimt-Foundation, Vienna

Selection of Reference works

Tobias Natter: Gustav Klimt. Sämtliche Gemälde, Köln 2012.

Catalogue raisonne

Keywords
If you have further information on this object, please contact us.