Seated Female Nude with Raised Right Arm
, 1925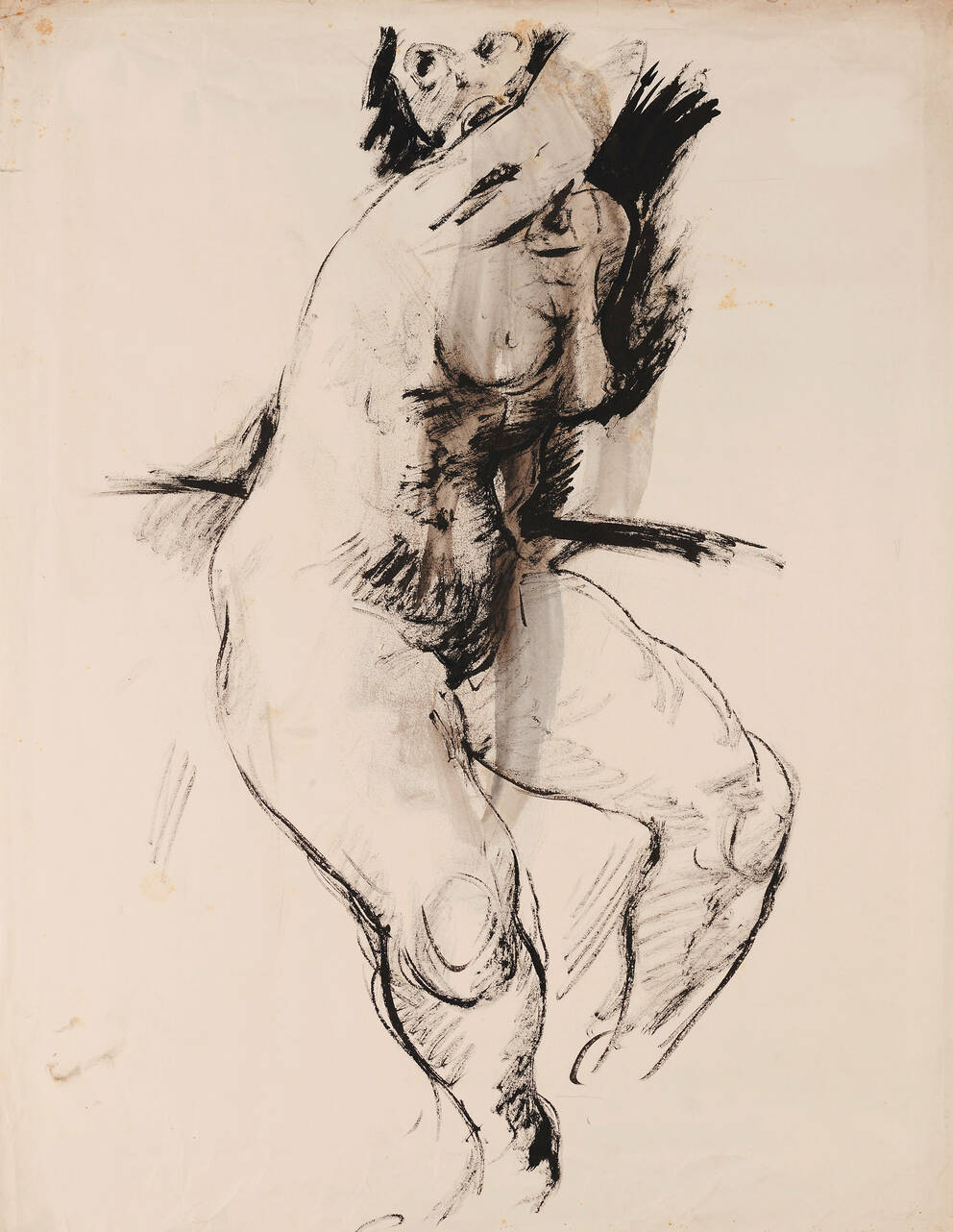 Leopold Museum,
Vienna © Bildrecht,
Vienna 2022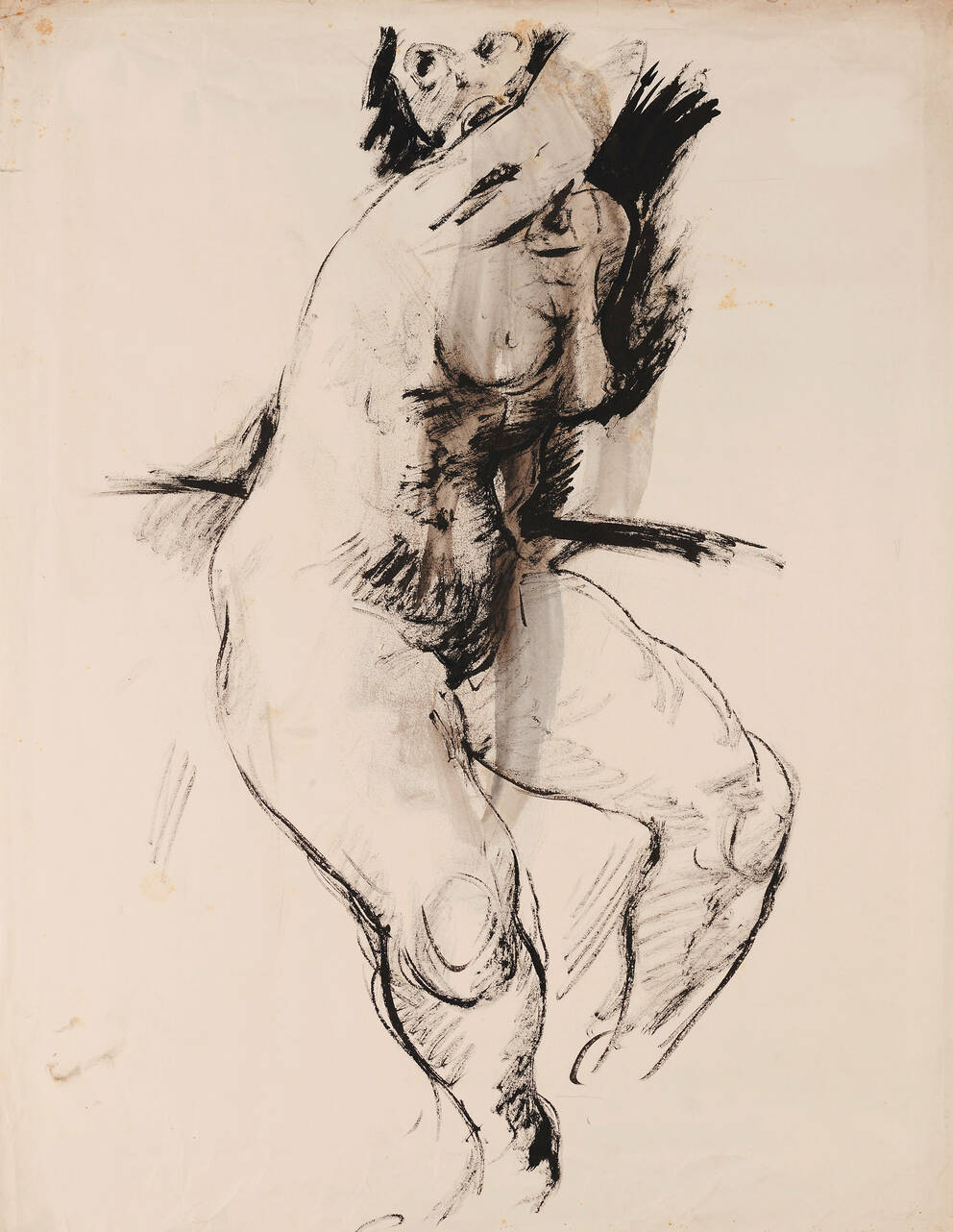 Seated Female Nude with Raised Right Arm
1925
India ink, brush, watercolor on paper
60.4×47.2 cm
Artists
Otto Rudolf Schatz

(Vienna 1900–1961 Vienna)
Unfortunately not on display at the moment
Following his training at the School of Arts and Crafts in Vienna and his military service in the Ukraine during World War I, Otto Rudolf Schatz (1900–1961) primarily depicted socio-critical themes. His exploration of the female nude, however, was a constant theme throughout the oeuvre of the painter and graphic artist. In this brush drawing, the artist showed an expressive, torso-like female body engaged in twisting and contorting movements. In the graphic execution, the Expressionist stylistic devices employed by the artist become apparent: Schatz formulated the plasticity of the body with a spontaneous yet secure hand by means of bunches of strokes and areas of shadow.
Object data
Artist/author

Title

Seated Female Nude with Raised Right Arm

Date

1925

Art movement

Hagenbund, Expressionism

Category

Graphic work

Material​/technique

India ink, brush, watercolor on paper

Dimensions

60.4×47.2 cm

Credit line

Leopold Museum, Vienna, Inv. 2975

Inventory access

Contributed to the Leopold Museum-Privatstiftung in 1994

Keywords
If you have further information on this object, please contact us.