Poster for the fancy-dress celebration of the artists' association Die Juryfreien in Berlin
, 1912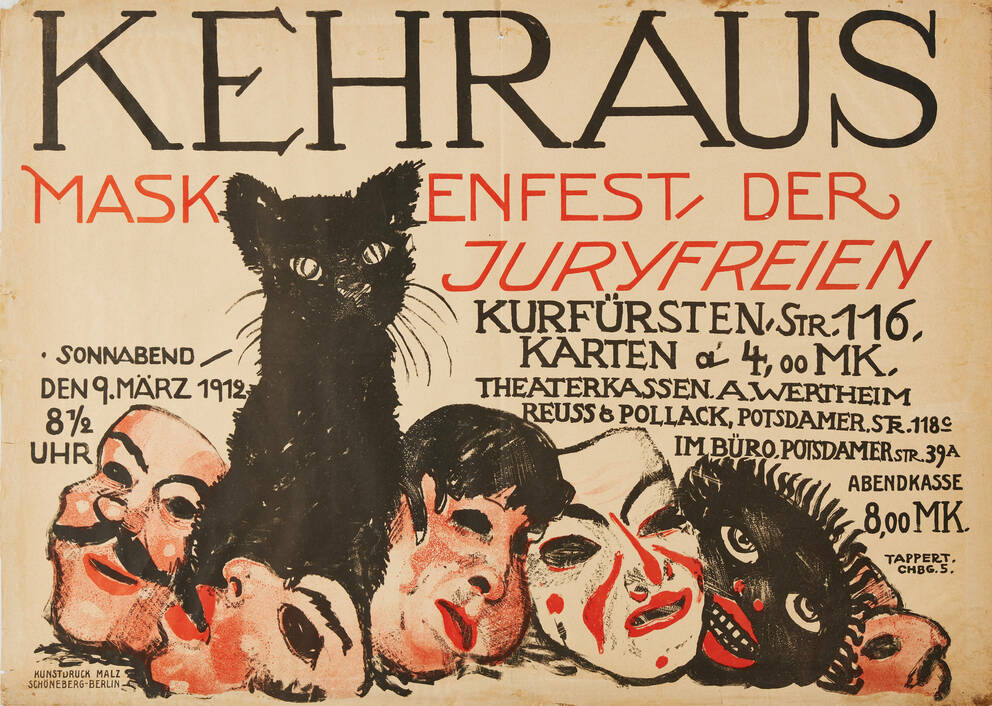 Leopold Museum,
Vienna © Bildrecht,
Vienna 2022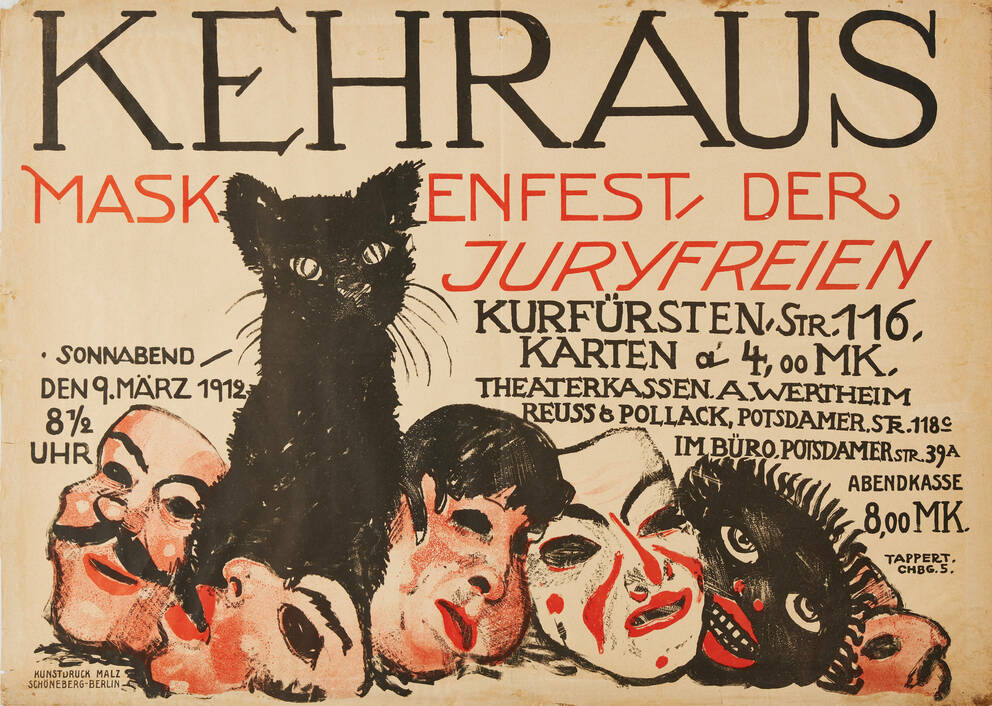 Poster for the fancy-dress celebration of the artists' association Die Juryfreien in Berlin
1912
Color lithograph on paper
68.7×96 cm
Artists
Georg Tappert

(Berlin 1880–1957 Berlin)
Unfortunately not on display at the moment
The artists' association known as November Group, of which the artist Georg Tappert (1880–1957) was a member, defined its 1918 manifesto in keeping with the revolutionary spirit. It welcomed creative minds from all fields, including writers and architects, espousing the creed of freedom, equality and fraternity. The Expressionist association derived additional influences from Cubist and Dadaist movements. Along with Max Pechstein (1881–1955), Tappert was among the association's noteworthy founding members, and was responsible for this poster advertising a fancy-dress ball. Inspired by African objects, the masks appear strangely distorted, the empty dark eyes conjuring an uncanny atmosphere, while the cat's neck looks overstretched.
Object data
Artist/author

Title

Poster for the fancy-dress celebration of the artists' association Die Juryfreien in Berlin

Date

1912

Category

Graphic work

Material​/technique

Color lithograph on paper

Dimensions

68.7×96 cm

Signature

Typographic designation lower right: TAPPERT CHBG. 5.

Credit line

Leopold Museum, Vienna, Inv. 3044

Inventory access

Contributed to the Leopold Museum-Privatstiftung in 1994

Keywords
If you have further information on this object, please contact us.