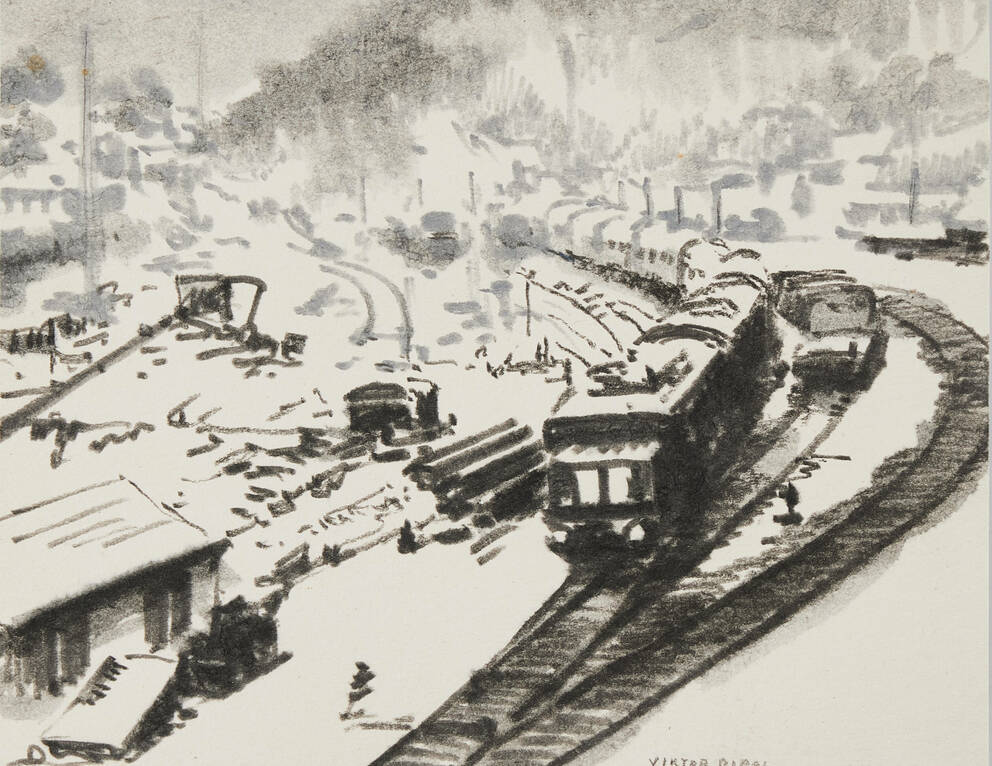 Leopold Museum,
Vienna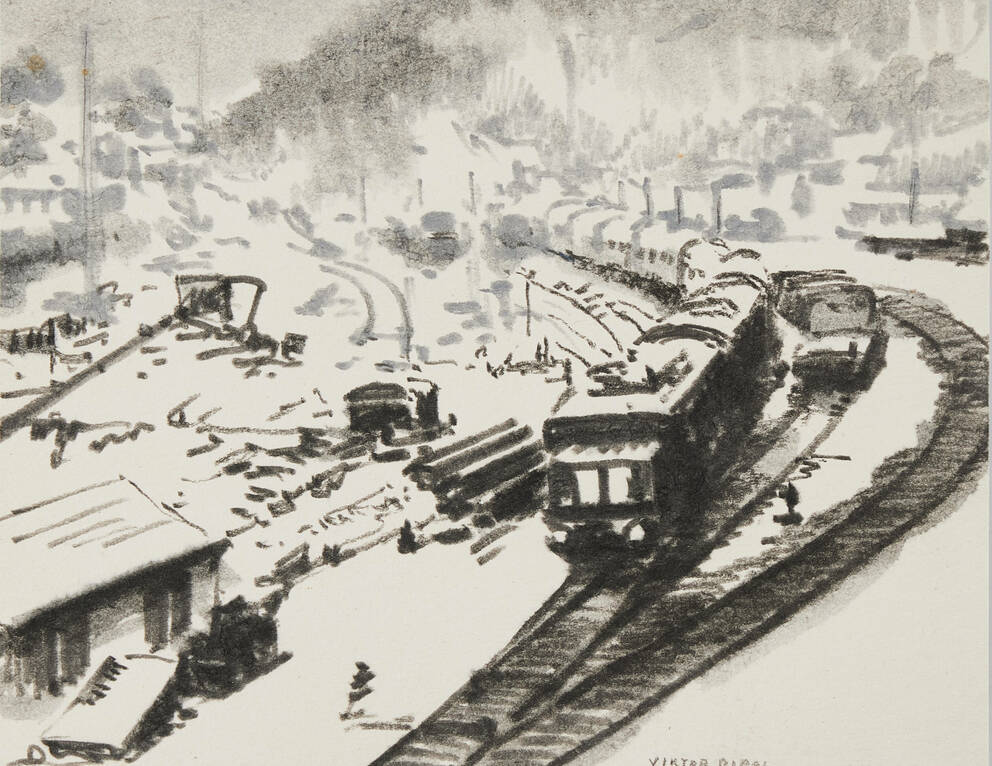 Railway Train
n. d.
Watercolor on paper
14.5×18.5 cm
Artists
Viktor Pipal

(Samac 1887–1971 Vienna)
Unfortunately not on display at the moment
Viktor Pipal (1887–1971) often let music inform his mood when painting. In his pictures, he brings house walls, factory chimneys, power poles, back alleys, railway stations and laundry lines left to neglect and oblivion back from their peripheral hiddenness and makes them the timeless center of his works. With his postimpressionist representation of objects and places, he sensitively feels his way along social and societal abysses of poverty. In the undated watercolor Railway Train, one can almost hear the rhythmic rattling of the solitary train moving along the track cut through the melancholic stillness of a bleak winter day. The foggy monochromatic representation strikes a dismal note similar to some works of Egon Schiele (1890–1918), developing a strange and uncanny pull in its struggling between light and darkness.
Object data
Artist/author

Title

Railway Train

Date

n. d.

Art movement

Impressionism, Naturalism I Realism

Category

Graphic work

Material​/technique

Watercolor on paper

Dimensions

14.5×18.5 cm

Signature

Signed lower right: VIKTOR PIPAL

Credit line

Leopold Museum, Vienna, Inv. 3065

Inventory access

Contributed to the Leopold Museum-Privatstiftung in 1994

Keywords
If you have further information on this object, please contact us.