Young Woman in front of a Bird Cage
, c. 1907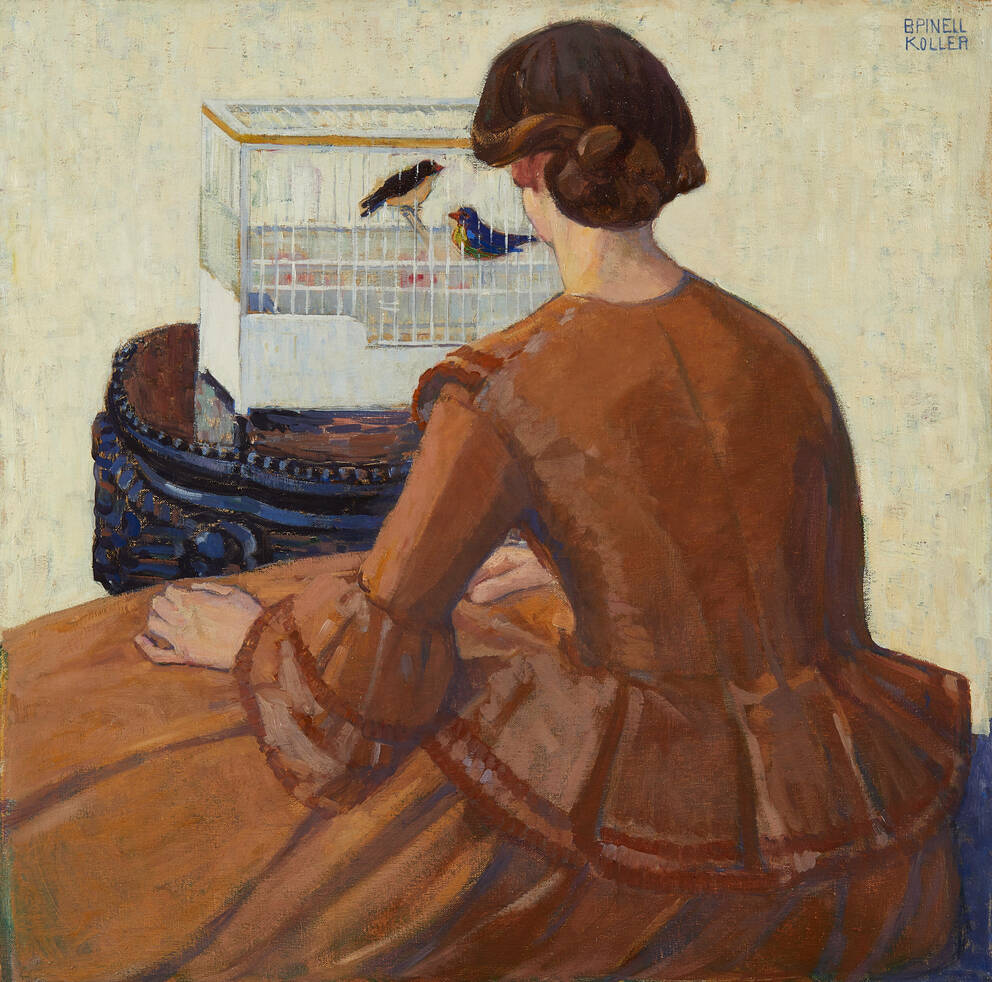 Leopold Museum,
Vienna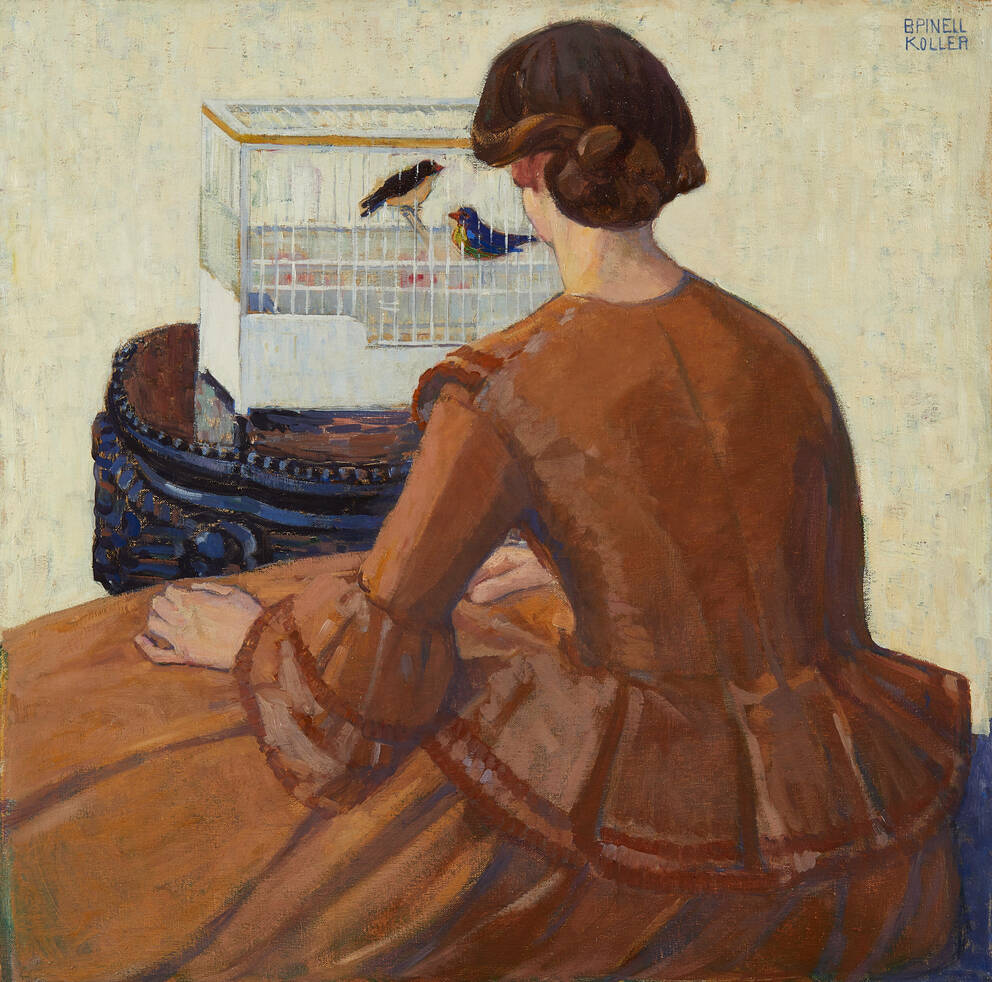 Young Woman in front of a Bird Cage
c. 1907
Artists
Broncia Koller-Pinell

(Sanok 1863–1934 Oberwaltersdorf)
Currently on display at OG4
Born in the Polish city of Sanok, the Jewish artist Broncia Koller-Pinell (1863–1934) received a private art education in her youth, which was financed by her liberal father, seeing as women were denied access to art academies until 1920. In 1885 she started studying at the "Ladies' Academy" of the Munich Art Association. Koller-Pinell lived for several years in Nuremberg, before she returned to Vienna with her family in 1903. In 1888 she exhibited at the Vienna Künstlerhaus for the first time. This was followed by further exhibitions in Austria and abroad, as well as at Galerie Miethke. In 1905 she was a founding member of the Union of Austrian Artists. In 1908 and 1909 her works featured in the Kunstschau together with exponents of the Klimt Group. Her 1907 rendering Young Woman in front of a Bird Cage shows the back view of a woman. The square painting appears planar and harmonious in its choice of colors. The proximity to her role model Gustav Klimt (1862–1918) is palpable in this depiction. Koller-Pinell reduced the rendering to essentials, using a single color and pastose brushstrokes for the background.
A closer look
The artwork explained by
art expert Angelika Katzlberger

Object data
Artist/author

Title

Young Woman in front of a Bird Cage

Date

c. 1907

Art movement

Art Nouveau

Category

Painting

Material​/technique

Oil on canvas

Dimensions

80×80 cm

Signature

Signed upper right: B Pinell Koller

Credit line of the permanent loan

Eisenberger Collection, Vienna

Selection of Reference works

Sieglinde Baumgartner: Broncia Koller-Pinell 1863-1934. Band 1. Eine österreichische Malerin zwischen Dilettantismus und Profession. Monographie und Werkverzeichnis., Salzburg 1989.

Catalogue raisonne

Keywords
If you have further information on this object, please contact us.