Gustav Klimt in profile with his hand on his chin
, 1907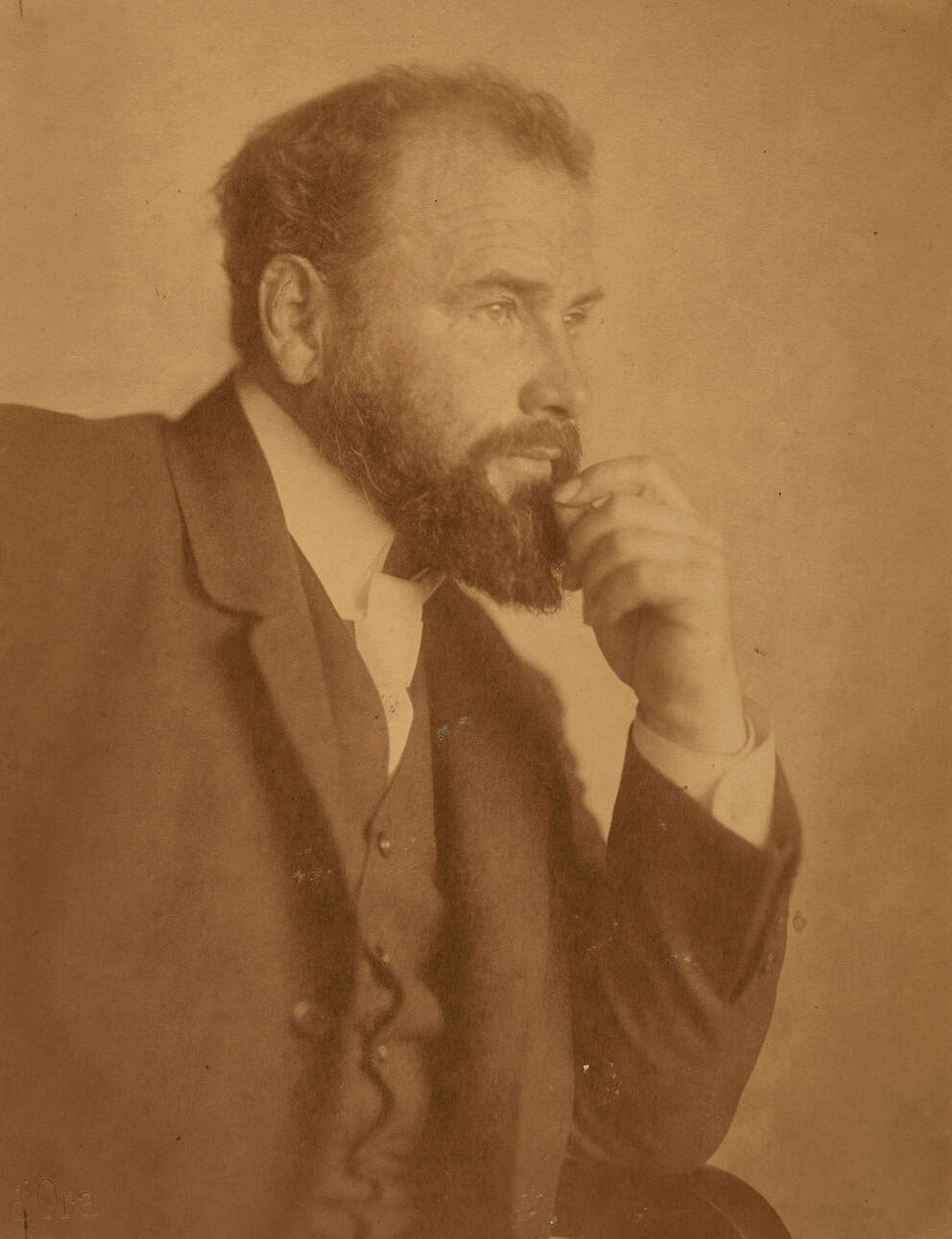 Leopold Museum,
Vienna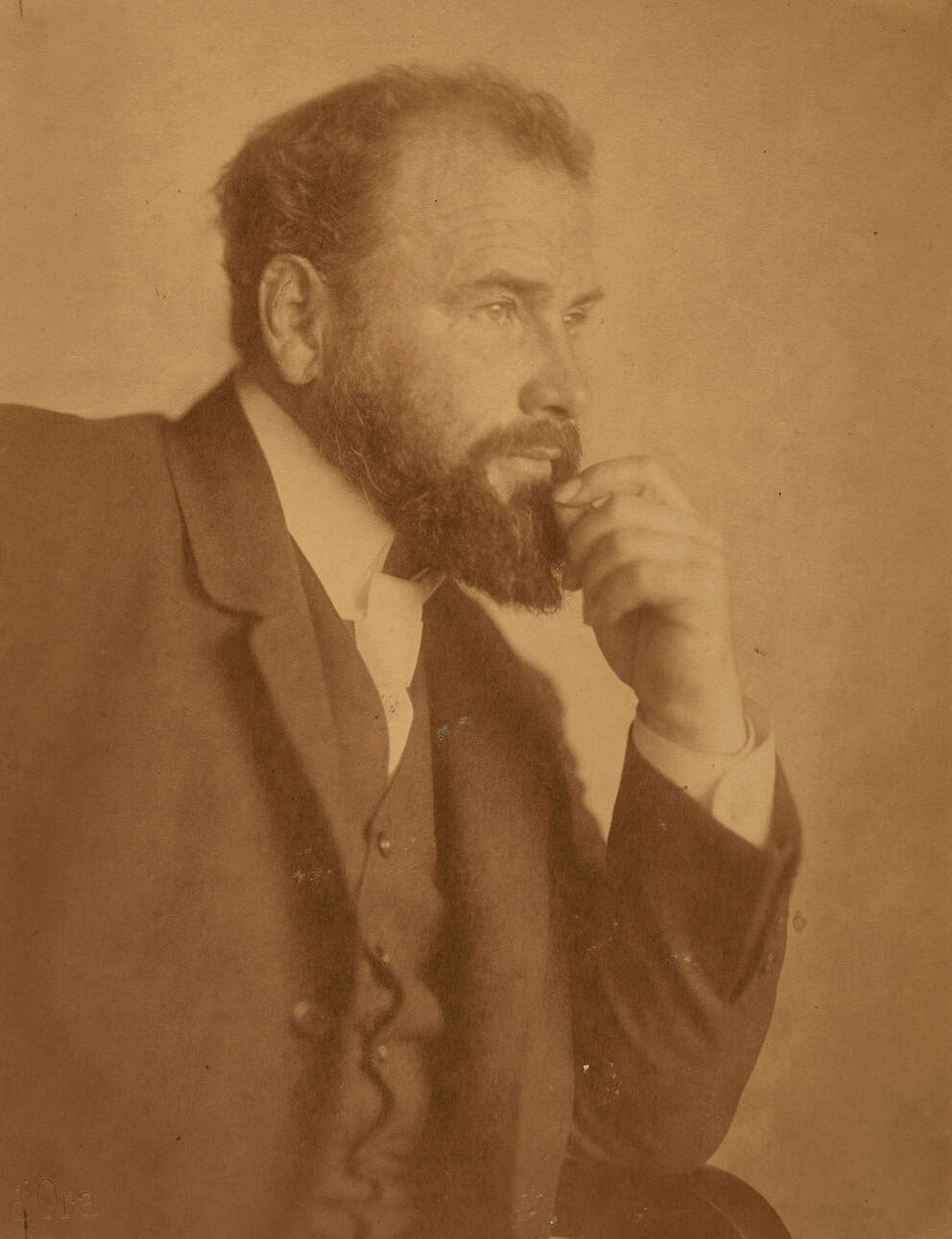 Gustav Klimt in profile with his hand on his chin
1907
Gelatin silver print
19.7×15.2 cm
Artists
Atelier d'Ora
Dora Kallmus

(Vienna 1881–1963 Frohnleiten)
Unfortunately not on display at the moment
In 1907, Dora Kallmus (1881–1963) was one of the first women to open her own photo studio in Vienna. Within a few months, Studio d'Ora came to be known as the most elegant and renowned address for artistic portrait photography. The pictures by the Austrian photographer were widely circulated through numerous newspapers and magazines in Austria and abroad. At Studio d'Ora, the greats of the worlds of art and fashion, of the aristocracy and 20th century politics stepped in front of the camera. One of the first artists to be photographed by Madame d'Ora in 1908 was Gustav Klimt (1862–1918).
Object data
Artist/author

Atelier d'Ora
Dora Kallmus

Title

Gustav Klimt in profile with his hand on his chin

Date

1907

Art movement

Art Nouveau, Secession

Category

Photograph

Material​/technique

Gelatin silver print

Dimensions

19.7×15.2 cm

Signature

Embossing lower left: d'Ora

Credit line of the permanent loan

ARGE Collection Gustav Klimt

Keywords
If you have further information on this object, please contact us.