Figure volante, grand modèle
, 1890/91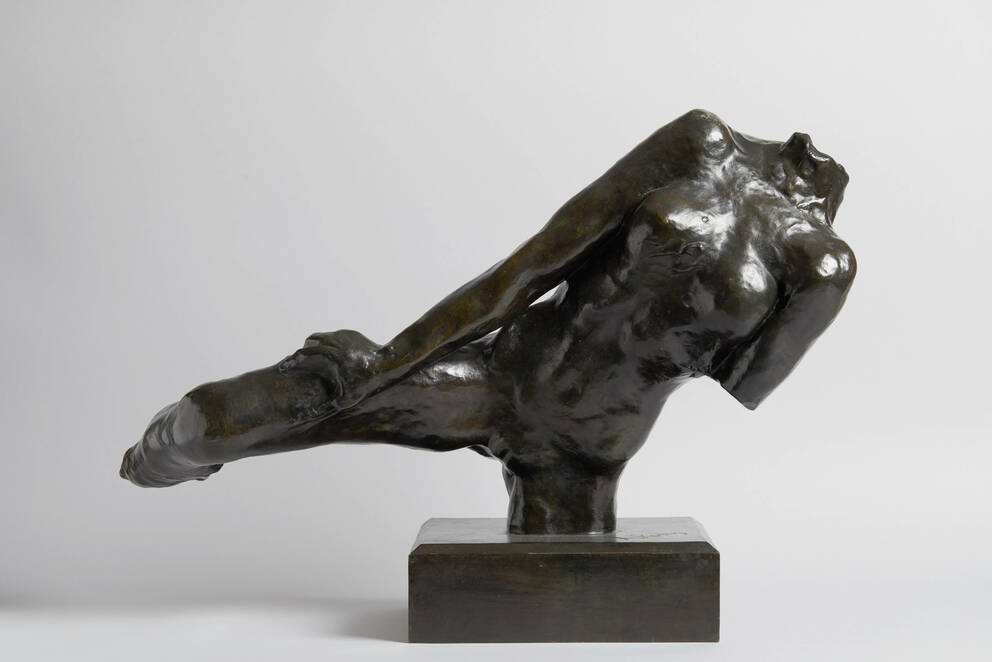 Leopold Museum,
Vienna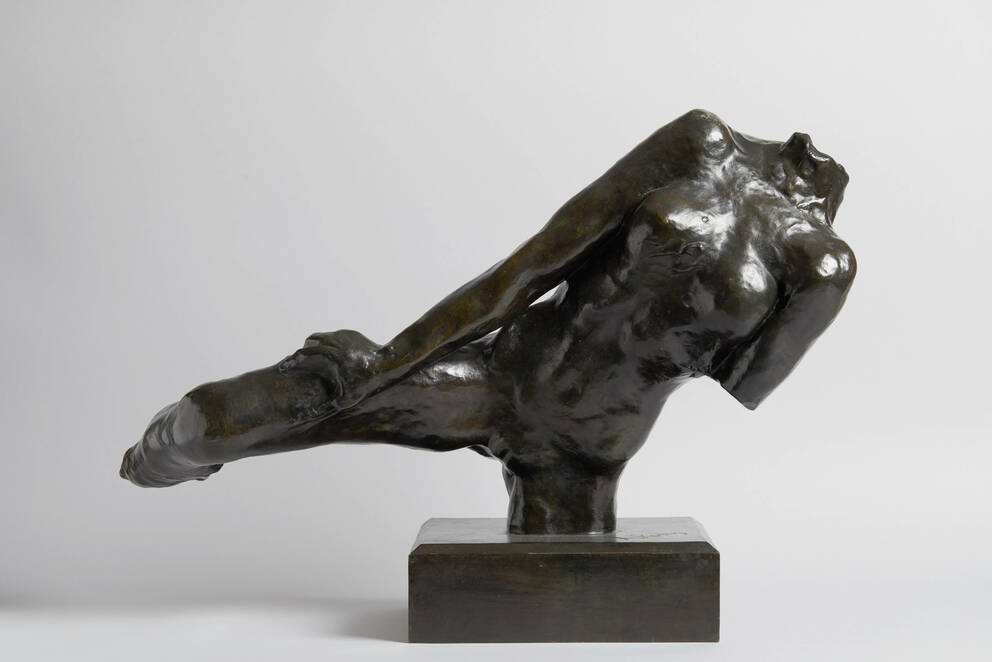 Figure volante, grand modèle
1890/91
Artists
Auguste Rodin

(Paris 1840–1917 Meudon)
Currently on display at OG3
The work shows a female torso maintaining a complex pose. The muscular torso protrudes diagonally into space, while the rudiments of the vertical engaged leg gives the figure stability. The left leg hovers in the air, rotates outwards and is supported by the pressure of the arm. The opposing movements and the refined modeling of the surface invest the sculpture Flying Figure by the famous French sculptor Auguste Rodin (1840–1917) with dynamism and life. Though Rodin always based his sculptural practice on the physical, natural motif, he did not strive for an exact reproduction. To him, the torso became an important form, as it allowed him to heighten the expressive power through the incompleteness of the human body.
Object data
Artist/author

Title

Figure volante, grand modèle

Alternative title

Flying Figure

Date

1890/91

Art movement

Impressionism

Category

Sculpture

Material​/technique

Bronze

Dimensions

53×78×30 cm

Credit line of the permanent loan

The Kasser Mochary Family Foundation, Montclair, New Jersey

Selection of Reference works

Wien 1900. Aufbruch in die Moderne, hrsg. von Hans-Peter Wipplinger, Wien 2019 (Ausst.-Kat. Leopold Museum, Wien, ab 15.03.2019).

Keywords
If you have further information on this object, please contact us.