Burial Cross of the Klimt Family Grave (designed by Gustav Klimt)
, undated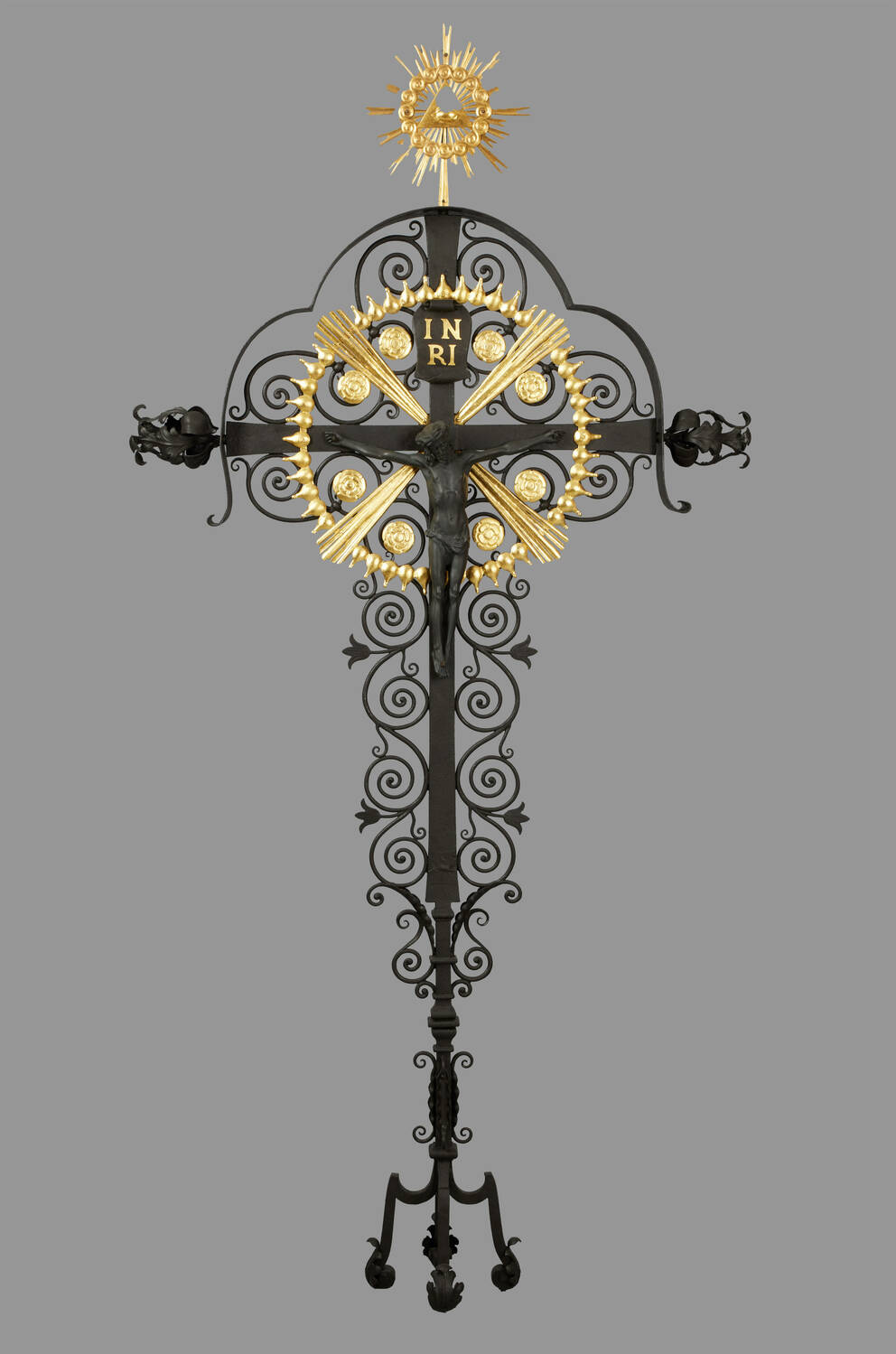 Leopold Museum,
Vienna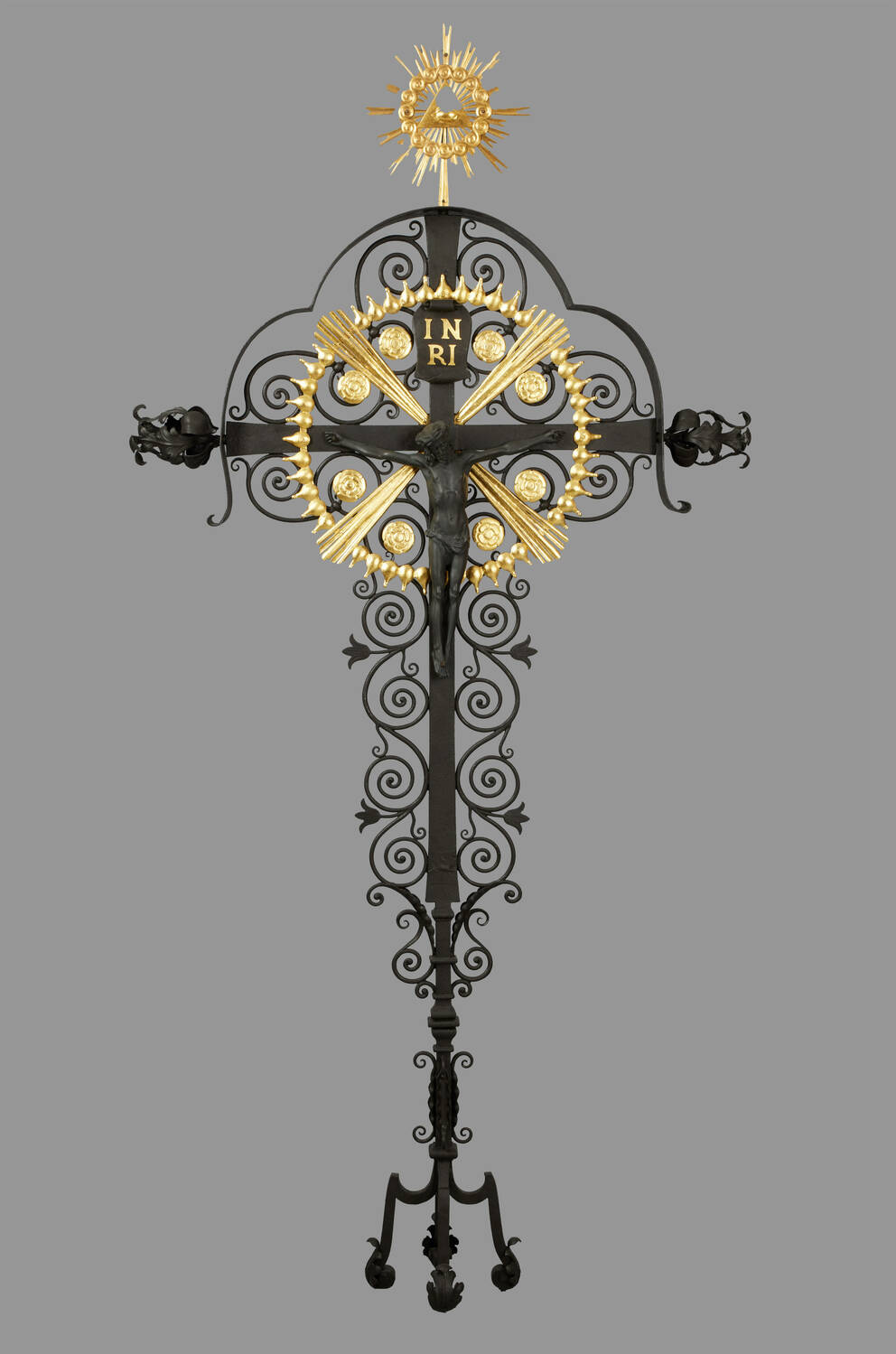 Burial Cross of the Klimt Family Grave (designed by Gustav Klimt)
undated
Artists
Gustav Klimt

(Baumgarten near Vienna/Vienna 1862–1918 Vienna)
Unfortunately not on display at the moment
The painter and graphic artist Gustav Klimt (1862–1918) designed this burial cross for the Klimt family grave at the Baumgartner Friedhof cemetery in Vienna. The object was executed by Klimt's brother, the metal sculptor Georg Klimt (1867–1931). This is one of several documented collaborations between the two brothers. Klimt used blackened wrought iron, which was gilded on the aureole, the halo and the corona with the Eye of Providence. Stylistically, Gustav recalled Alpine burial crosses from the Baroque era. It is quite possible that he saw similar objects during his summer sojourns on the Attersee lake and was inspired by them. The vegetal spirals and vines framing the crucifix are typical of Klimt's ornamental designs. They provide a binding link between the Alpine Baroque tradition and the ornamental Jugendstil coined by Klimt.
Object data
Artist/author

Title

Burial Cross of the Klimt Family Grave (designed by Gustav Klimt)

Date

undated

Art movement

Art Nouveau

Category

Object

Material​/technique

Iron

Dimensions

240×110×30 cm

Credit line of the permanent loan

ARGE Collection Gustav Klimt

Keywords
If you have further information on this object, please contact us.