Schubert at the Piano. Design for the music room by Nikolaus
Dumba
, 1896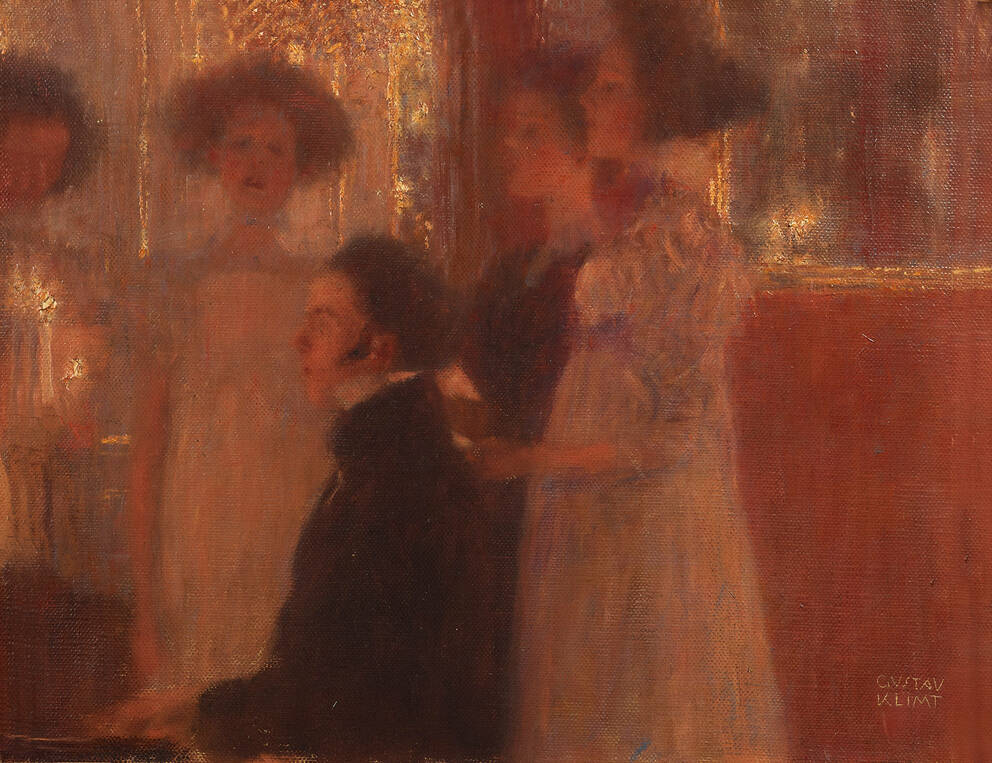 Leopold Museum,
Vienna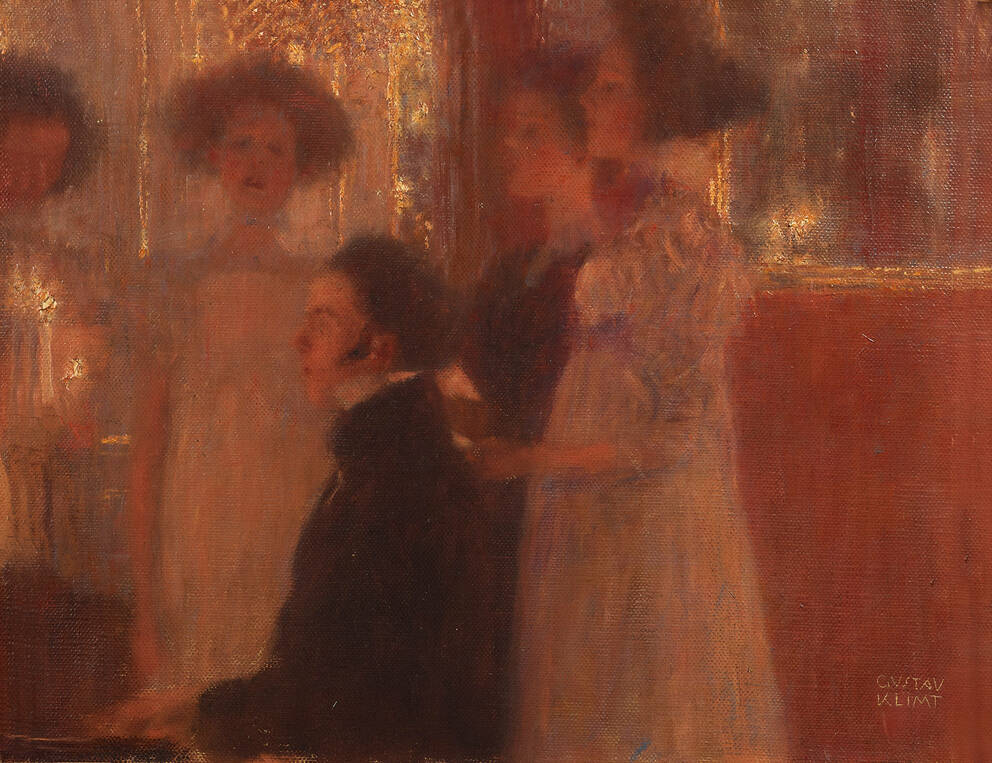 Schubert at the Piano. Design for the music room by Nikolaus
Dumba
1896
Artists
Gustav Klimt

(Baumgarten near Vienna/Vienna 1862–1918 Vienna)
Unfortunately not on display at the moment
In 1893 Baron Nikolaus Dumba (1830–1900), an avid singer and vice president of the Wiener Musikverein, had commissioned Gustav Klimt (1862–1918) to create two overdoor paintings – Schubert at the Piano and Music – for the music room of his palace. Klimt presented this painted study in 1896. The final version of the painting executed in 1899, which was destroyed together with Klimt's Faculty Paintings in a fire at Schloss Immendorf in 1945, showed a slightly different composition. This oil painting is a key work in Klimt's oeuvre because it represents a link between his realist phase and the period when he began to adopt a more Impressionist style of painting.
Object data
Artist/author

Title

Schubert at the Piano. Design for the music room by Nikolaus
Dumba

Date

1896

Art movement

Naturalism I Realism, Impressionism

Category

Painting

Material​/technique

Oil on canvas

Dimensions

30×39 cm

Signature

Signed lower right (scratched): GUSTAV KLIMT

Credit line of the permanent loan

Private collection

Selection of Reference works

Wien 1900. Aufbruch in die Moderne, hrsg. von Hans-Peter Wipplinger, Wien 2019 (Ausst.-Kat. Leopold Museum, Wien, ab 15.03.2019).
Gustav Klimt. Jahrhundertkünstler, hrsg. von Hans-Peter Wipplinger/Sandra Tretter, Wien 2018 (Ausst.-Kat. Leopold Museum, Wien, 22.06.2018–04.11.2018).
Tobias Natter: Gustav Klimt. Sämtliche Gemälde, Köln 2012.
Alfred Weidinger u.a.: Gustav Klimt kommentiertes Gesamtverzeichnis des malerischen Werkes, München u.a. 2007.

Catalogue raisonne

Keywords
If you have further information on this object, please contact us.