La femme à la voilette
, 1893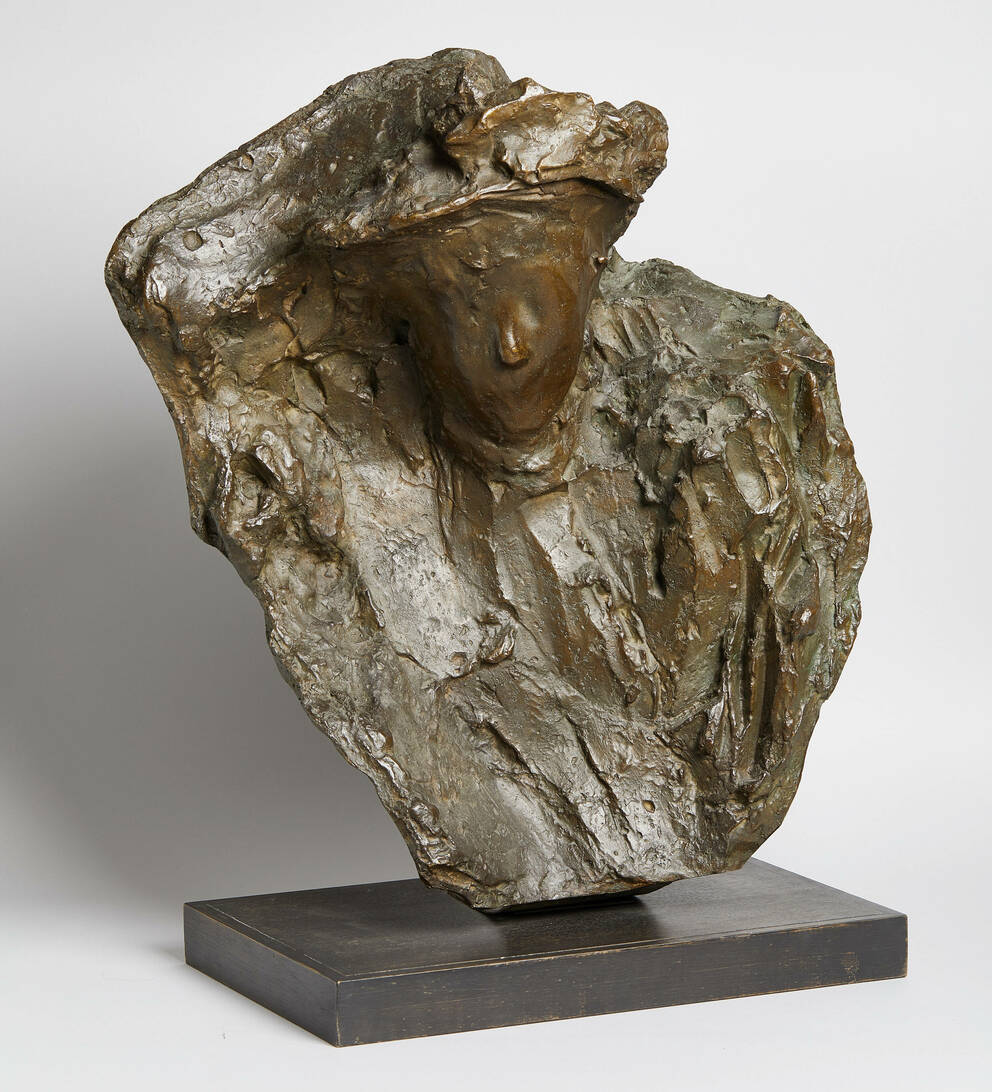 Leopold Museum,
Vienna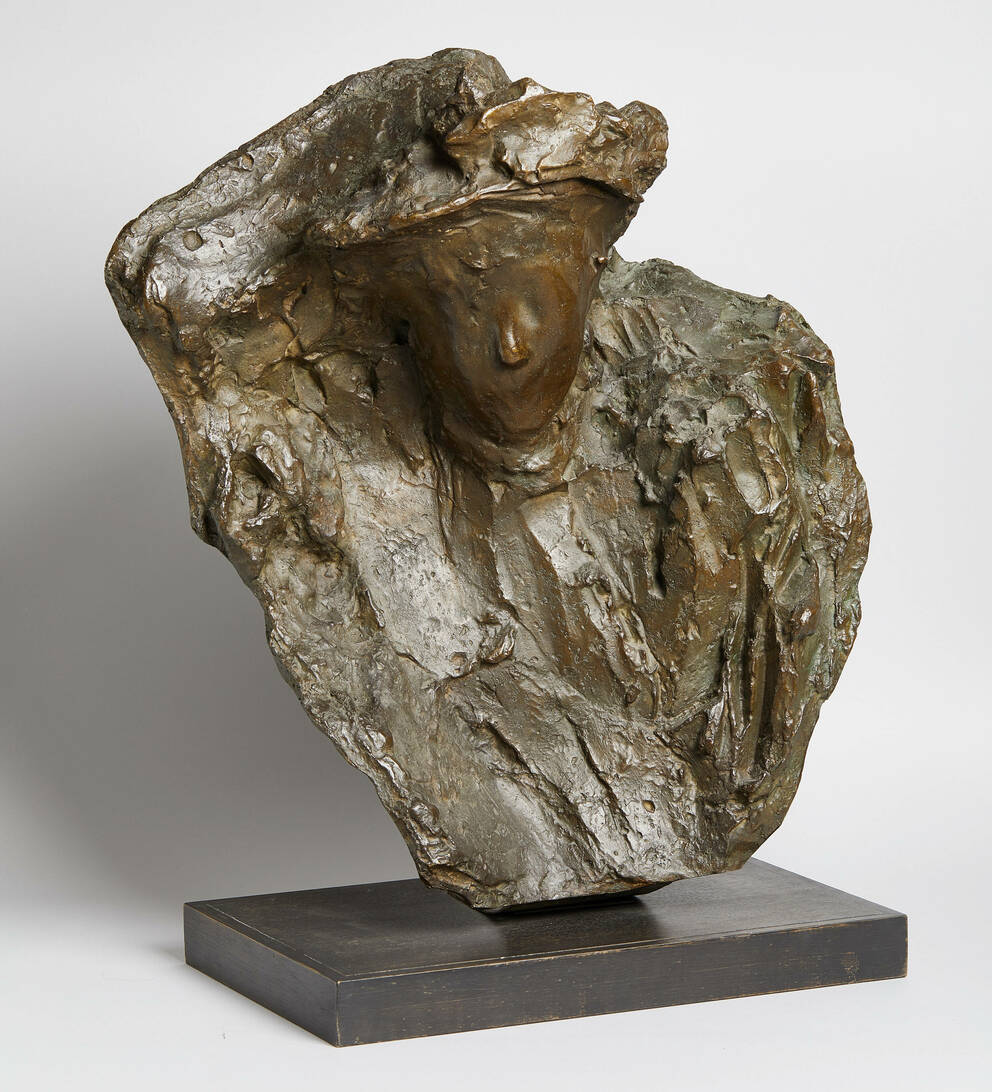 La femme à la voilette
1893
Artists
Medardo Rosso

(Turin 1858–1928 Milan)

Francesco Rosso
Currently on display at OG4
The Italian sculptor Medardo Rosso (1858–1928), who lived permanently in Paris from 1889 onwards and rose there to become a rival of Auguste Rodin (1840–1917), strove for a radical visual redefinition of sculpture around the turn of the century. Designed as part of "liquid" Modernism, his works, which he arranged with meticulous lighting, seemed like fleeting portrayals from the endless stream of aesthetic phenomena. For this, Rosso drew on such materials as wax, previously considered unworthy of art and used for models only; he also partially dispensed with the base as the boundary between pictorial and real space. This is the case, too, with Femme à la voilette (Woman with Veil), ca. 1892–97, which begins a series of depictions of Parisian street life. Rosso presents the human as an apparition here, whose form takes shapes from a seemingly moving material, only to dissolve in it again the very next moment.
Object data
Artist/author

Design: Medardo Rosso
Execution: Francesco Rosso

Title

La femme à la voilette

Date

1893

Art movement

Impressionism

Category

Sculpture

Material​/technique

Bronze

Dimensions

72×57×36 cm

Signature

Signed

Credit line of the permanent loan

Klewan Collection, Munich

Keywords
If you have further information on this object, please contact us.