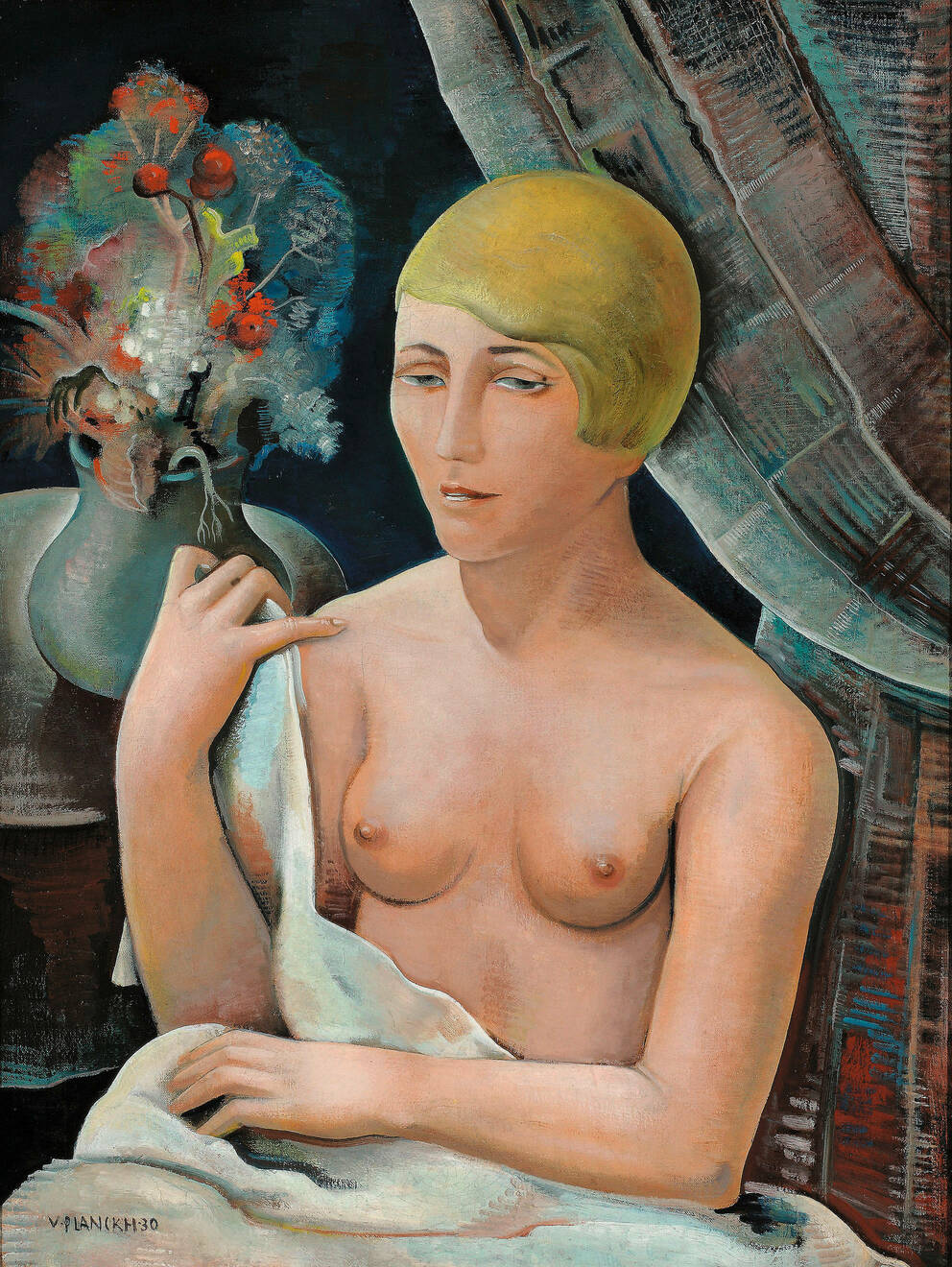 Leopold Museum,
Vienna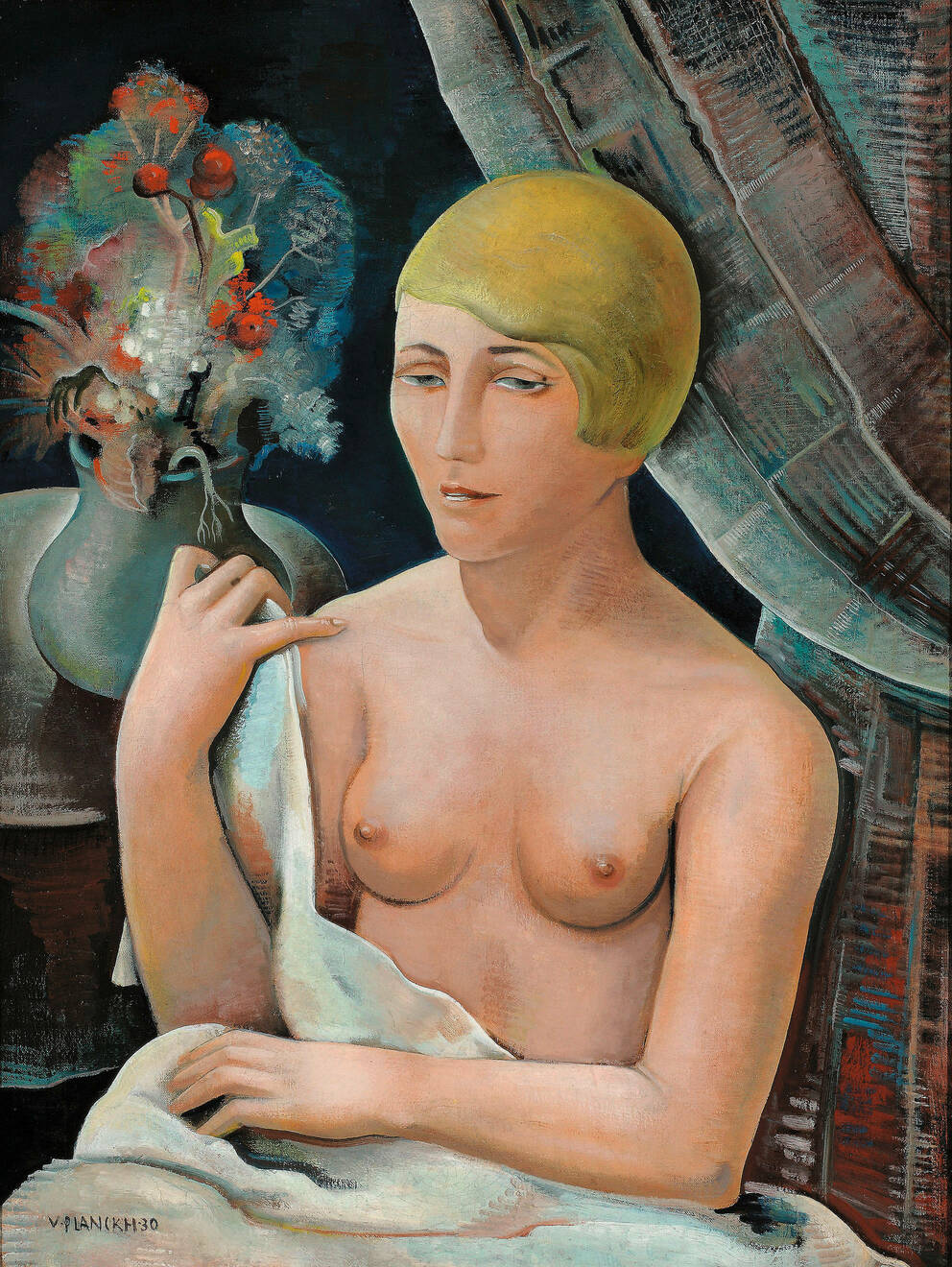 Artists
Viktor Planckh

(Troppau/Opava 1904–1941 Athens)
Currently on display at EG
The preferred themes in the oeuvre of Viktor Planckh (1904–1941) were portraits, landscapes and nudes. In his works of the 1920s, he began to approach the style of New Objectivity. This Female Semi-Nude is sitting next to a small table with a vase and a bouquet of flowers. While the woman's upper body is naked, her rather feeble-looking hand seems to be pulling a white cloth over her shoulder and the rest of her body. Her smooth, porcelain-like skin stands out clearly against the patterned curtain. Planckh presented his model, wearing a short blonde hairstyle, not as a seductress but as an already saturated, introverted figure with half-closed eyes. Planckh's paintings in the style of New Objectivity are characterized by sober and clear compositions which, coupled with his exact and graphic manner of painting, allow beholders to experience a cool, distanced reality.
Object data
Artist/author

Title

Female Semi-Nude

Date

1930

Art movement

Hagenbund, New Objectivity

Category

Painting

Material​/technique

Oil on canvas

Dimensions

79×60 cm

Signature

Signed and dated lower left: V PLANCKH 30

Credit line of the permanent loan

Oesterreichische Nationalbank

Keywords
If you have further information on this object, please contact us.