Gustav Klimt's Father in Traditional Dutch Dress
, 1892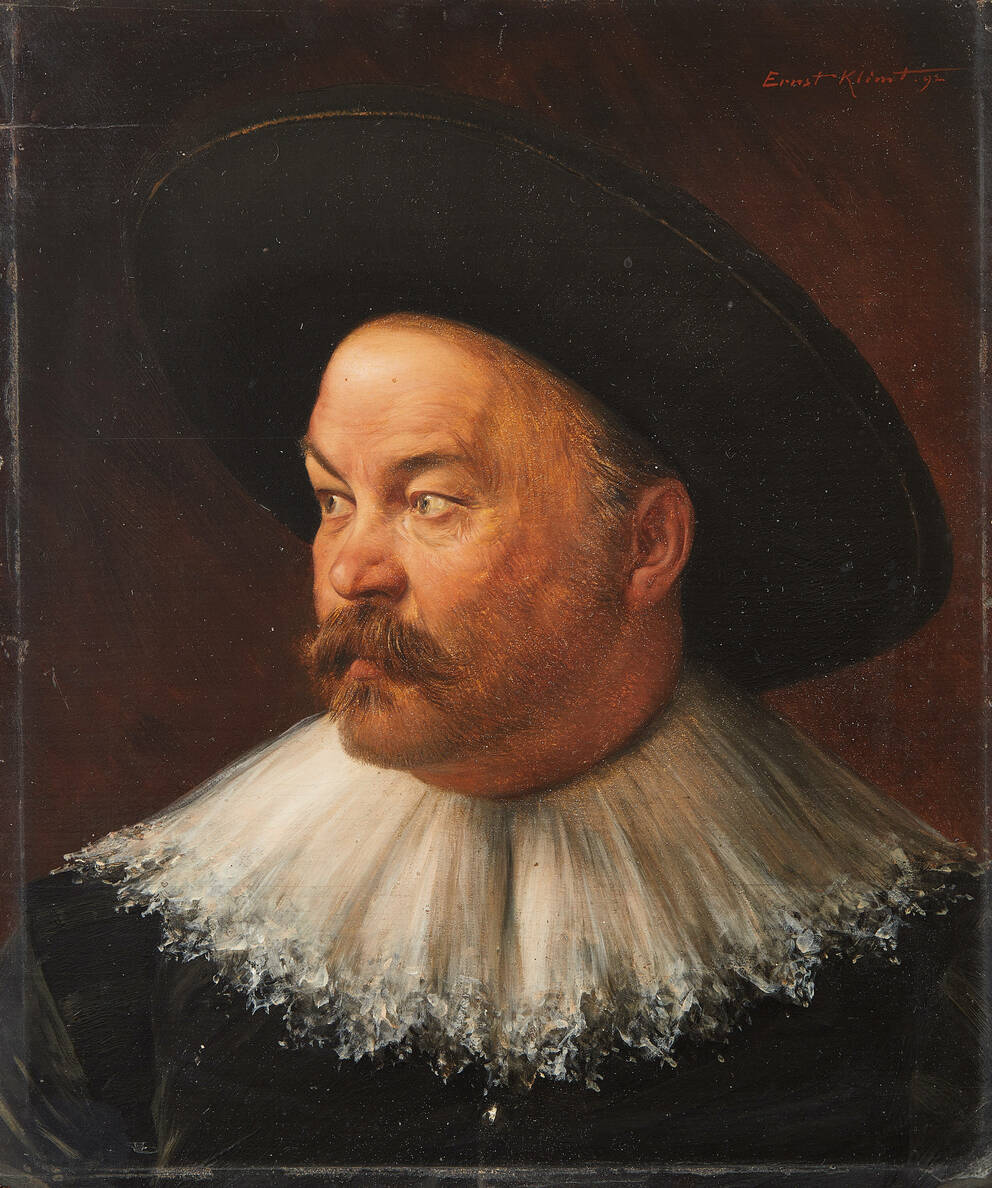 Leopold Museum,
Vienna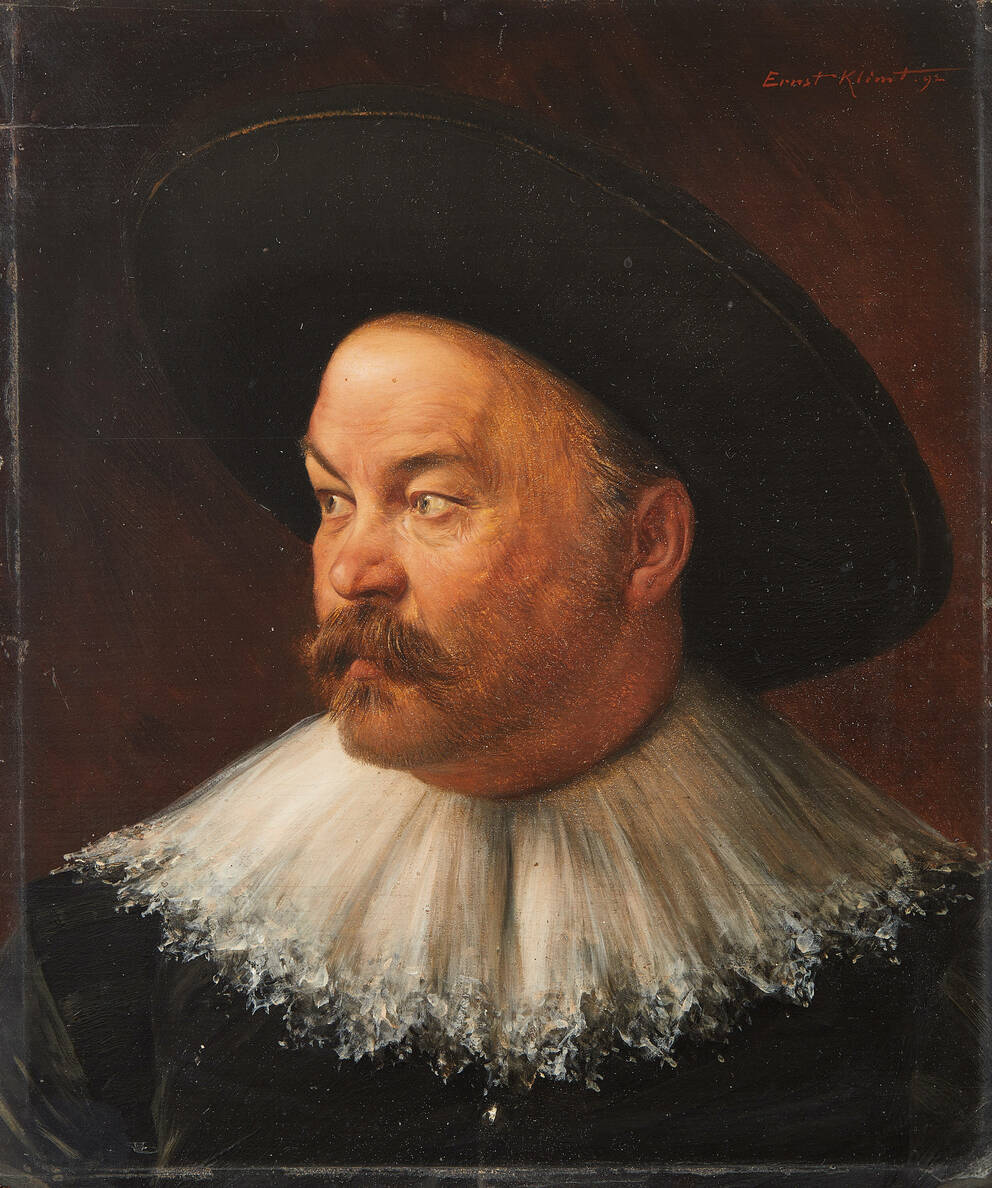 Gustav Klimt's Father in Traditional Dutch Dress
1892
Artists
Ernst Klimt

(Baumgarten near Vienna/Vienna1864–1892 Vienna)
Currently on display at OG4
The history and decorative painter Ernst Klimt (1864–1892) created this costume portrait in 1892. It depicts the metal engraver Ernst Klimt the Elder (1834–1892) – father of the three artists Gustav (1862–1918), Ernst and Georg (1867–1931) – dressed up as a Dutch patrician of the 17th century. He had emigrated to Vienna from what is now the Czech Republic and had started a family with the Viennese girl Anna Rosalia Finster. Despite his limited financial means, Ernst Klimt the Elder enabled his three sons to attend the Vienna School of Arts and Crafts. His second son, who was also named Ernst, and his eldest son Gustav studied with Ferdinand Laufberger (1829–1881). The painter and etcher Laufberger introduced his two gifted students to the painter and decorative artist Hans Makart (1840–1884). Subsequently, Ernst, Gustav and the painter and sculptor Franz Matsch (1861–1942) founded the "Künstler-Compagnie." Ernst Klimt's premature death in 1892 put an end to this successful artists' collaboration and studio community and plunged the entire family into a severe crisis. Gustav Klimt emerged from this crisis as a fundamentally changed, modern artist.
Object data
Artist/author

Title

Gustav Klimt's Father in Traditional Dutch Dress

Date

1892

Art movement

Historicism

Category

Painting

Material​/technique

Oil on wood

Signature

Signed and dated upper right: Ernst Klimt . 92

Credit line of the permanent loan

Private collection

Keywords
If you have further information on this object, please contact us.