Poster for the 5th Exhibition of the Vienna Secession
, 1899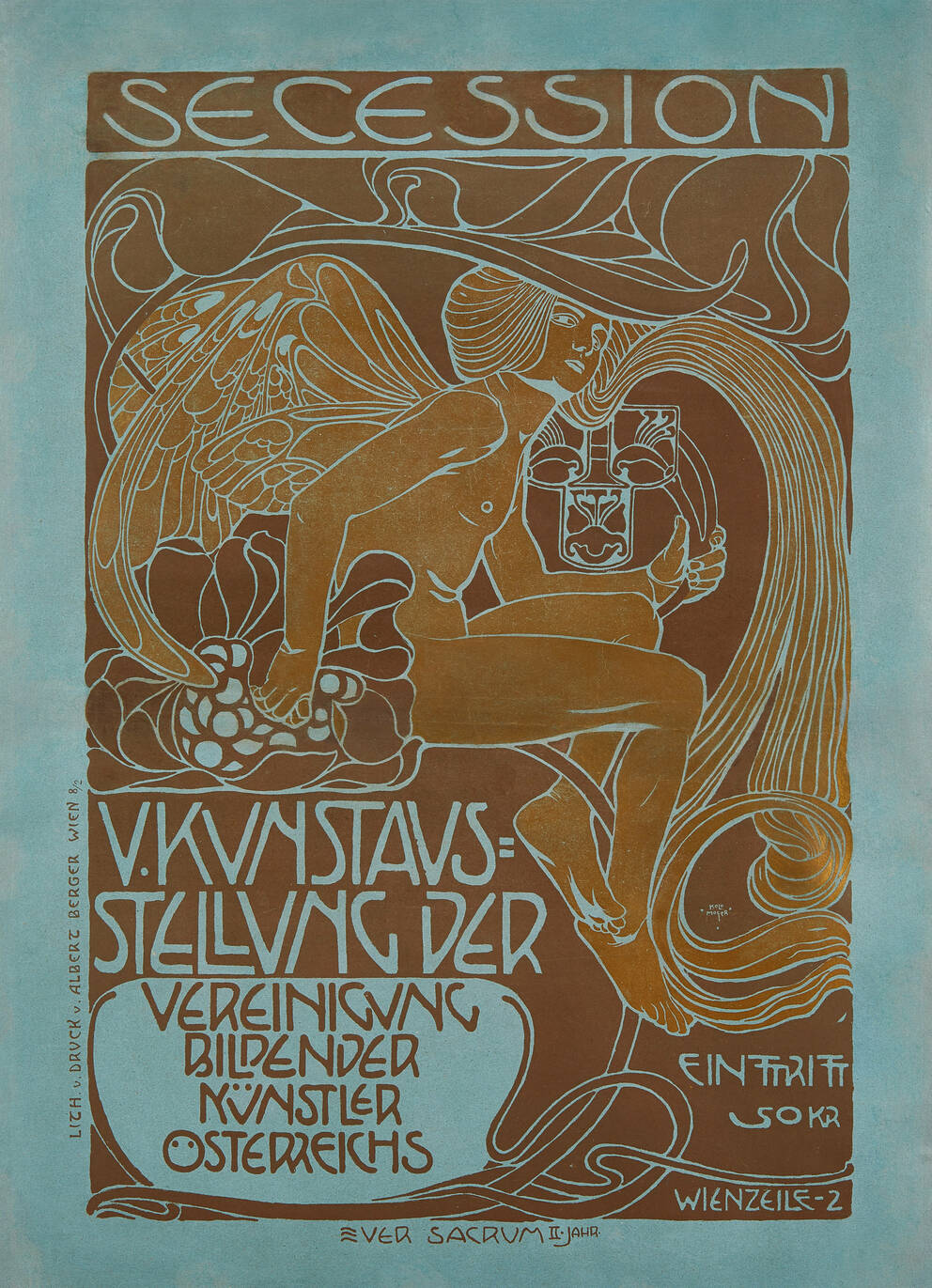 Leopold Museum,
Vienna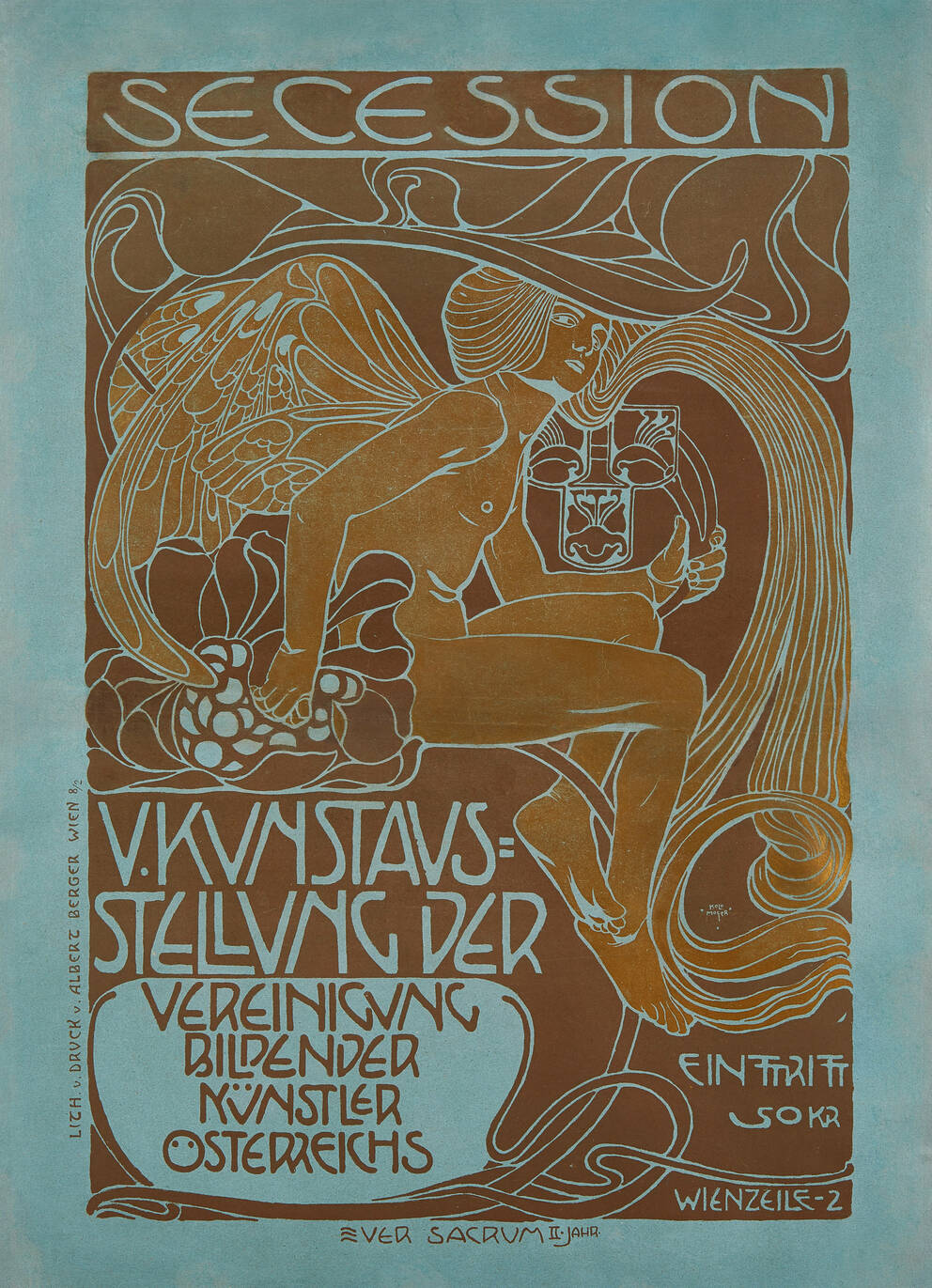 Poster for the 5th Exhibition of the Vienna Secession
1899
Colored lithograph on paper
55×40 cm
Artists
Koloman Moser

(Vienna 1868–1918 Vienna)
Unfortunately not on display at the moment
Koloman Moser (1868–1918) was highly successful as a graphic artist. Along with his graphic works regularly featured in the Secession's magazine
Ver Sacrum
, Moser designed numerous exhibition posters. Among them is the poster advertising the first Secession exhibition of 1897, which wasn't used until the fifth presentation
Poster Design for the 'First Major Art Exhibition' of the Secession
. While Moser increasingly employed a geometrical design vocabulary from 1900, for instance in the work
Frommes Calendar
, the artist still adhered to an entirely floral-linear style in his early posters. These were still dominated by long curved lines and abstracted natural forms into which he embedded letters and figures.
Object data
Artist/author

Title

Poster for the 5th Exhibition of the Vienna Secession

Date

1899

Art movement

Secession

Category

Graphic work

Material​/technique

Colored lithograph on paper

Dimensions

55×40 cm

Credit line of the permanent loan

Collection Richard Grubman

Selection of Reference works

Koloman Moser- Die Sammlung Leopold, hrsg. von Elisabeth Leopold/Stefan Kutzenberger, Wien 2018 (Ausst.-Kat. Leopold Museum, Wien, 18.01.2018-10.06.2018).
Koloman Moser 1868-1818, hrsg. von Rudolf Leopold/Gerd Pichler, Wien 2007 (Ausst.-Kat. Leopold Museum, Wien, 25.05.2007-10.09.2007).

Keywords
If you have further information on this object, please contact us.