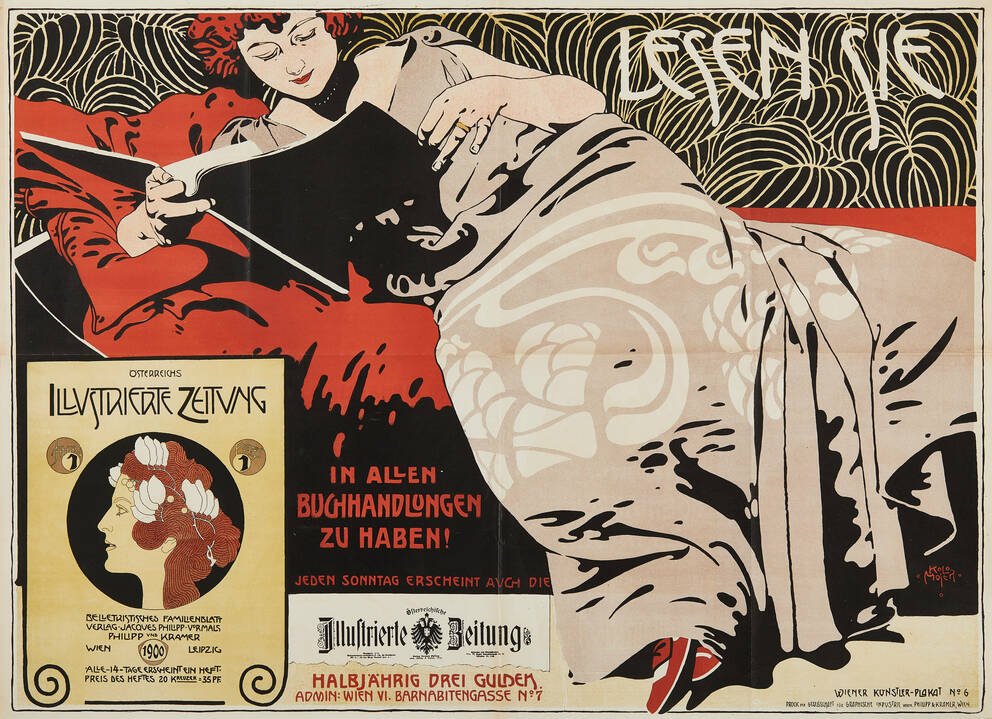 Leopold Museum,
Vienna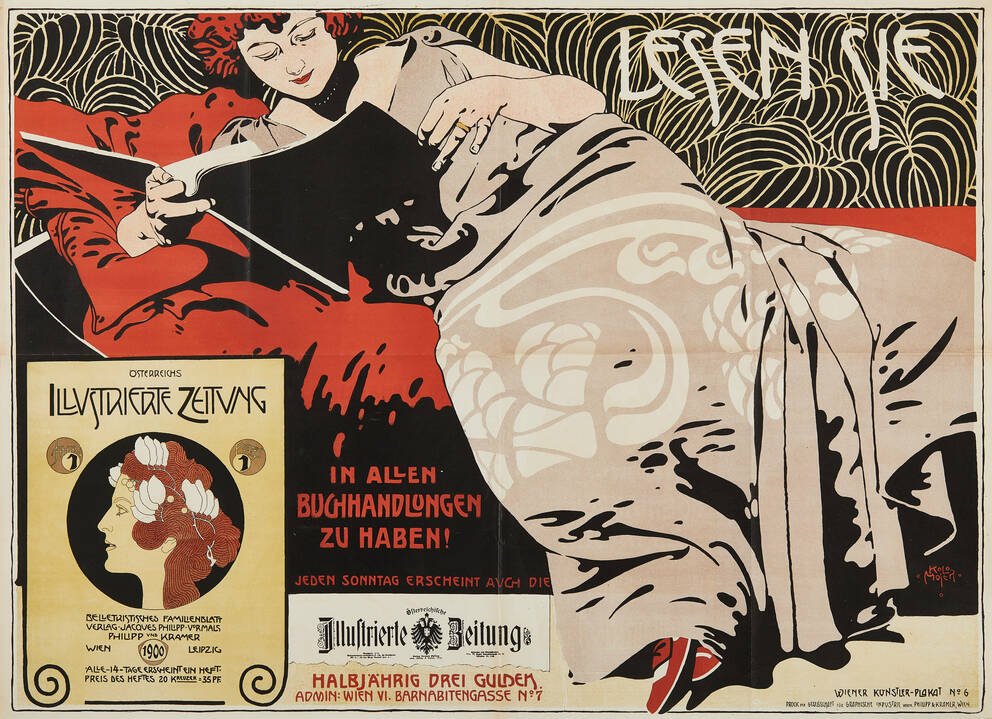 Poster "Read"
1900
Color lithograph
83×112 cm
Artists
Koloman Moser

(Vienna 1868–1918 Vienna)
Unfortunately not on display at the moment
Koloman Moser (1868–1918) was also highly successful in the field of graphic art. Outside his work for the journal
Ver Sacrum
, published by the Vienna Secession, in which his graphic art was featured on a regular basis, Moser also did numerous designs for exhibition posters, like the one for the first exhibition of the Secession of 1897, which, however, was only used for the fifth
Poster Design for Ver Sacrum, the First Major Art Exhibition of the Secession
. While, before 1900, it was mostly compositions with long curving lines and abstracted natural shapes that were in the foreground, Moser's later posters are characterized by simplicity of form and geometric ornamentation. Prevalent design elements, apart from squares and rectangles, also are circles and lozenges, in which lettering and figures are embedded.
Object data
Artist/author

Title

Poster "Read"

Date

1900

Category

Graphic work

Material​/technique

Color lithograph

Dimensions

83×112 cm

Credit line of the permanent loan

Collection Richard Grubman

Selection of Reference works

Wien 1900. Aufbruch in die Moderne, hrsg. von Hans-Peter Wipplinger, Wien 2019 (Ausst.-Kat. Leopold Museum, Wien, ab 15.03.2019).
Koloman Moser- Die Sammlung Leopold, hrsg. von Elisabeth Leopold/Stefan Kutzenberger, Wien 2018 (Ausst.-Kat. Leopold Museum, Wien, 18.01.2018-10.06.2018).
Koloman Moser 1868-1818, hrsg. von Rudolf Leopold/Gerd Pichler, Wien 2007 (Ausst.-Kat. Leopold Museum, Wien, 25.05.2007-10.09.2007).

Keywords
If you have further information on this object, please contact us.