Poster for the 2nd Exhibition of the Vienna Secession
, 1898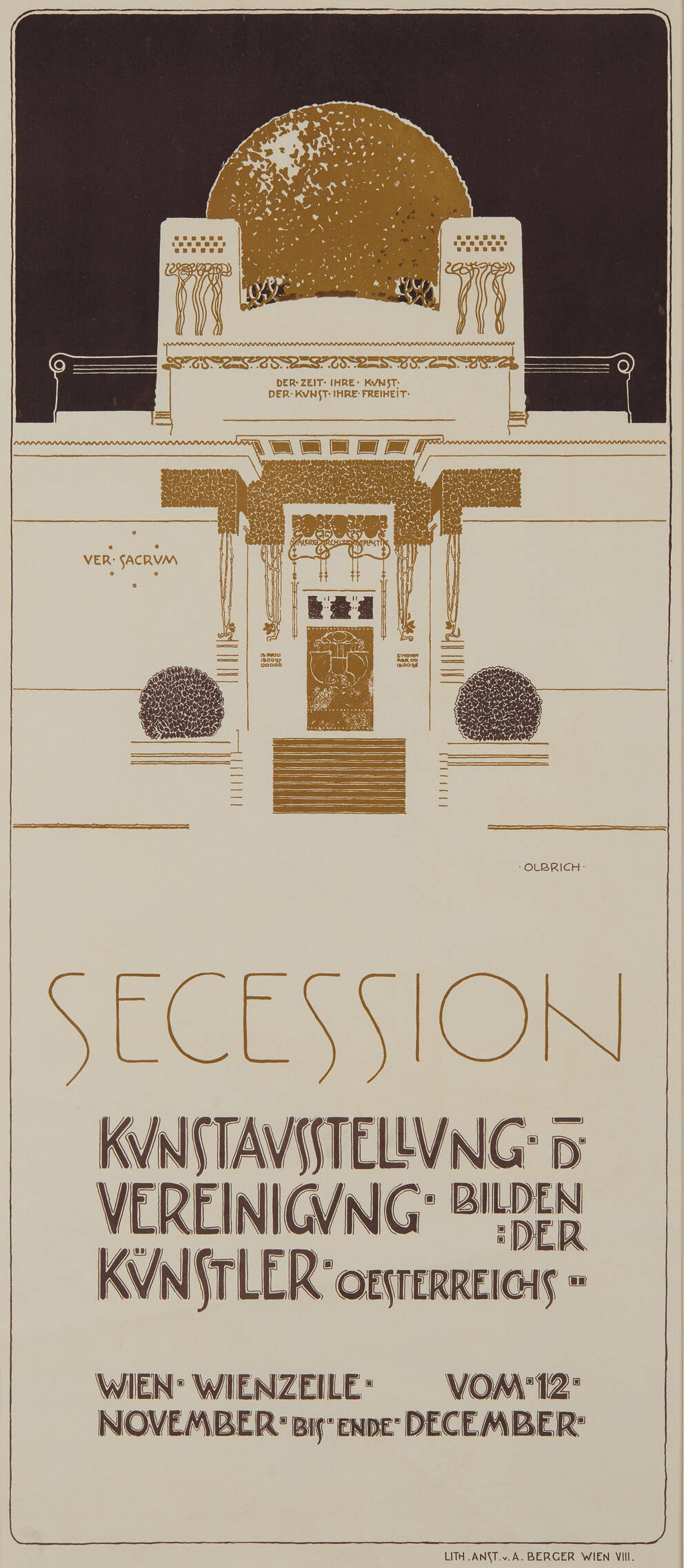 Leopold Museum,
Vienna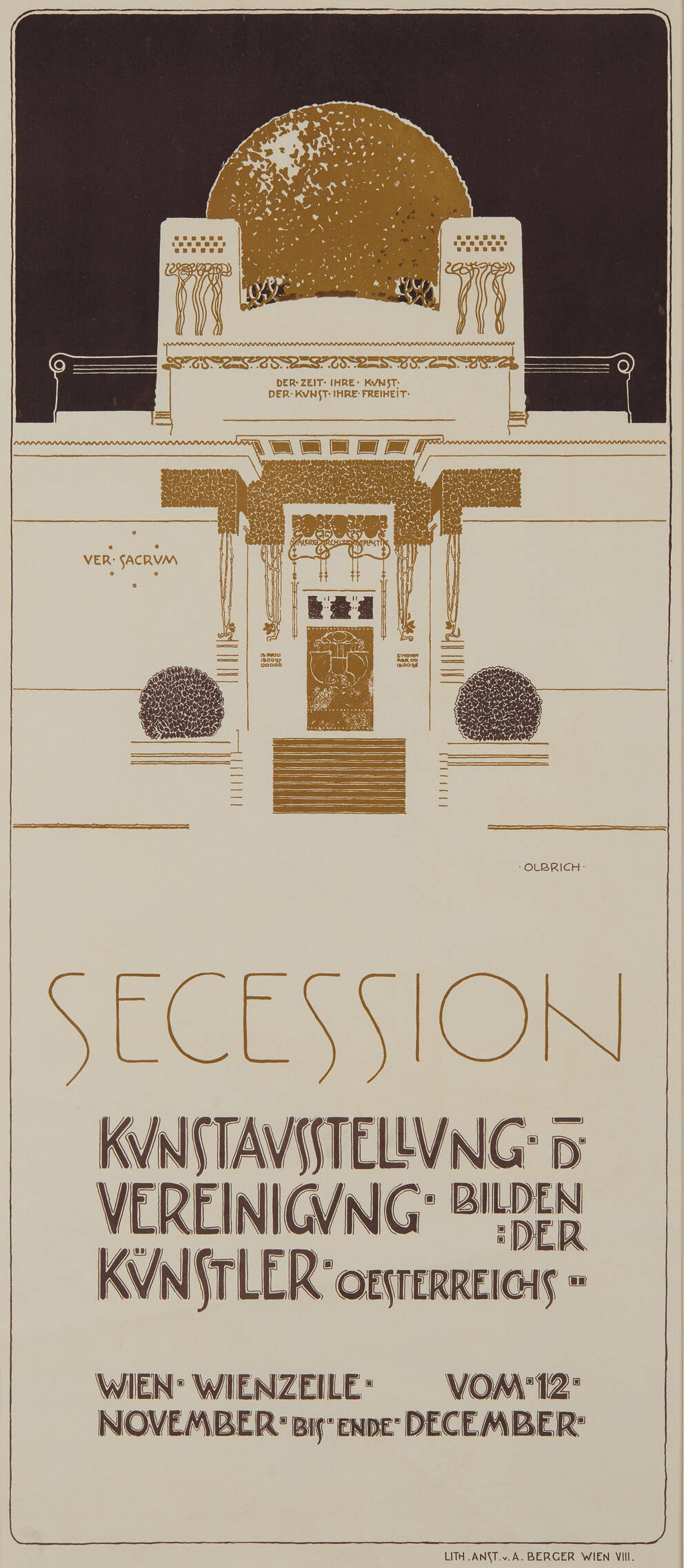 Poster for the 2nd Exhibition of the Vienna Secession
1898
Color lithograph
86.5×46 cm
Artists
Joseph Maria Olbrich

(Troppau/Opava1867–1908 Düsseldorf)

Lithograph and print Albert Berger, Vienna
Unfortunately not on display at the moment
Joseph Maria Olbrich (1867–1908) is now primarily known as the architect of the exhibition pavilion of the Vienna Secession at Friedrichstraße 2 – an iconic Jugendstil building. The exhibition hall opened in late 1898 and is located on the banks of the canalized Wien River, opposite the Naschmarkt and the Baroque building of the Karlskirche. Maybe Olbrich was inspired to conceptualize the pavilion's facade with a golden cupola by the court architect's design of the church's famous cupola. His soujourn in North Africa – Olbrich had won the Prix de Rome at the Vienna Academy of Fine Arts in 1893 – might be another possible source of inspiration for his combination of a flat roof and a cupola. The poster for the 2nd Exhibition of the Vienna Secession celebrated the building, which was completed in only six months. The whitewashed walls were intended to symbolize purity and festivity, while the golden cupola and the ornaments alluded to the building's role as "temple of the arts".
Object data
Artist/author

Design: Joseph Maria Olbrich
Execution: Lithograph and print Albert Berger, Vienna

Title

Poster for the 2nd Exhibition of the Vienna Secession

Date

1898

Category

Graphic work

Material​/technique

Color lithograph

Dimensions

86.5×46 cm

Credit line of the permanent loan

Collection Richard Grubman

Selection of Reference works

Wien 1900. Aufbruch in die Moderne, hrsg. von Hans-Peter Wipplinger, Wien 2019 (Ausst.-Kat. Leopold Museum, Wien, ab 15.03.2019).
Joseph Maria Olbrich 1867-1908. Architekt und Gestalter der frühen Moderne, eine Ausstellung in Zusammenarbeit mit dem Leopold Museum Wien und der Kunstbibliothek - Staatliche Museen zu Berlin, hrsg. von Ralf Beil/Regina Stephan, Ostfildern 2010 (Ausst.-Kat. Leopold Museum, Wien, 18.06.2010-27.09.2010).
Wien 1900. Sammlung Leopold, hrsg. von Diethard Leopold/Peter Weinhäupl, Wien u.a. 2009.

Keywords
If you have further information on this object, please contact us.