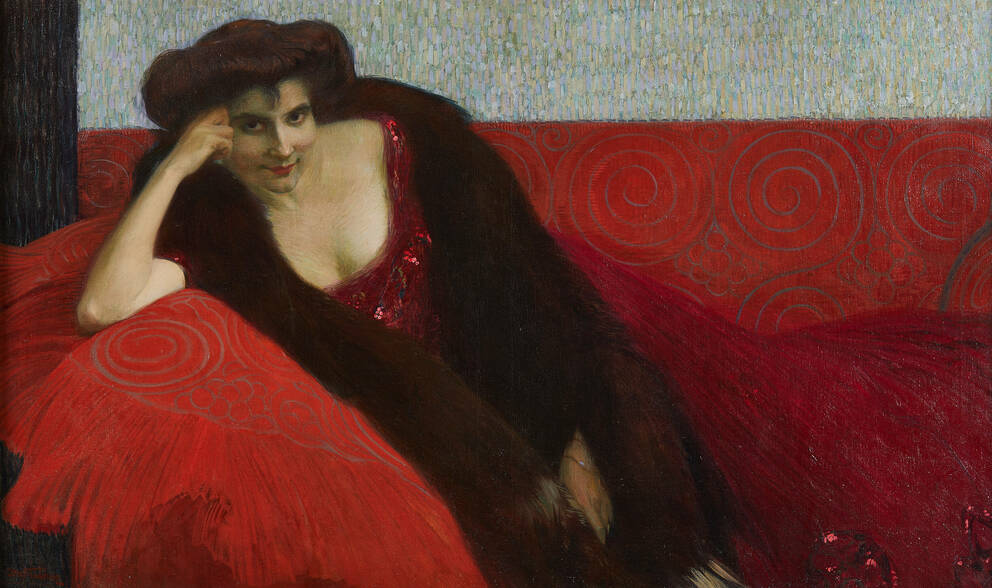 Leopold Museum,
Vienna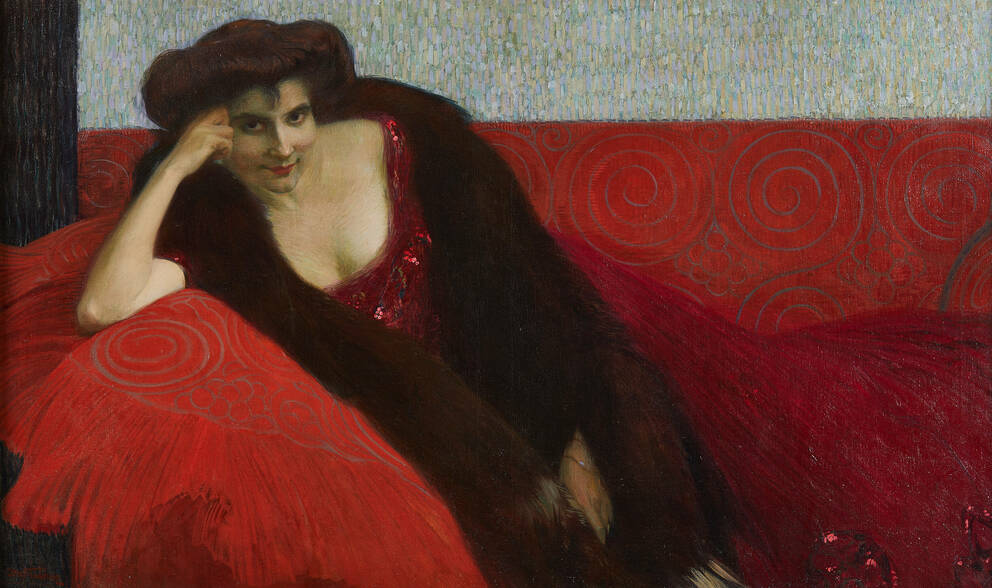 Lady in Red
1909
Oil on canvas
87.6×145×6 cm
Artists
Otto Friedrich

(Győr 1862–1937 Vienna)
Currently on display at OG4
Otto Friedrich (1862–1937) was born in Hungary and studied at the Fine Arts Academies of Vienna and Munich. He was a founding member of the Vienna Secession. In his daytime job, he was a teacher at the Vienna Ladies' Academy where his best known student was Broncia Koller (1863–1934). An important exponent of Viennese Jugendstil, Otto Friedrich is not as well known today as many of his contemporaries due to the small number of works he left behind. In this painting, an elegantly dressed lady has nestled down on a large sofa. The painter uses various nuances of red, also for her then highly modern coiffure. She is looking out of the picture full of expectation, with an air as if awaiting a pleasant visit.
Object data
Artist/author

Title

Lady in Red

Date

1909

Art movement

Secession

Category

Painting

Material​/technique

Oil on canvas

Dimensions

87.6×145×6 cm

Credit line of the permanent loan

Collection Richard Grubman

Selection of Reference works

Wien 1900. Aufbruch in die Moderne, hrsg. von Hans-Peter Wipplinger, Wien 2019 (Ausst.-Kat. Leopold Museum, Wien, ab 15.03.2019).

Keywords
If you have further information on this object, please contact us.