Female Nude with Mask Before the Mirror
, 1907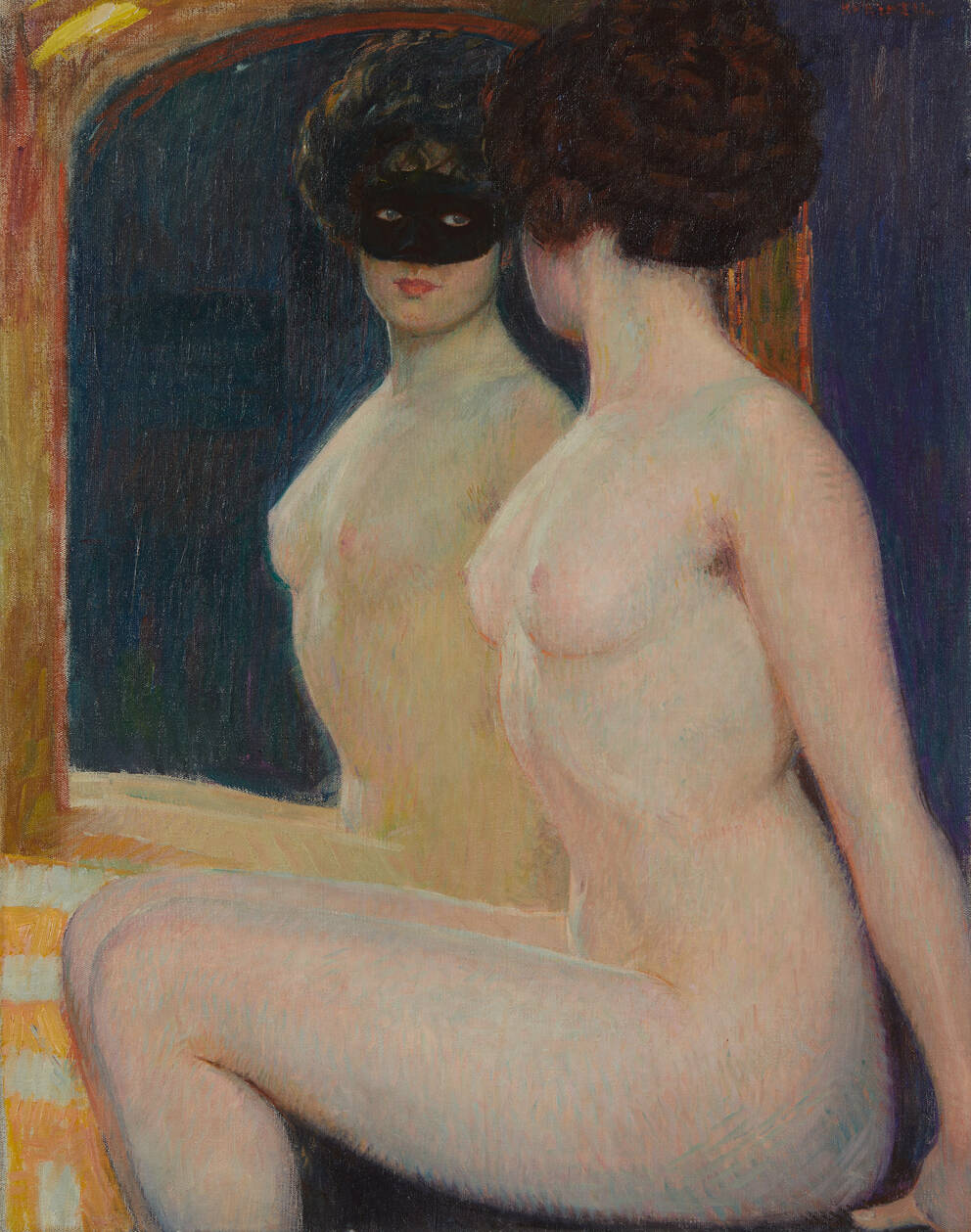 Leopold Museum,
Vienna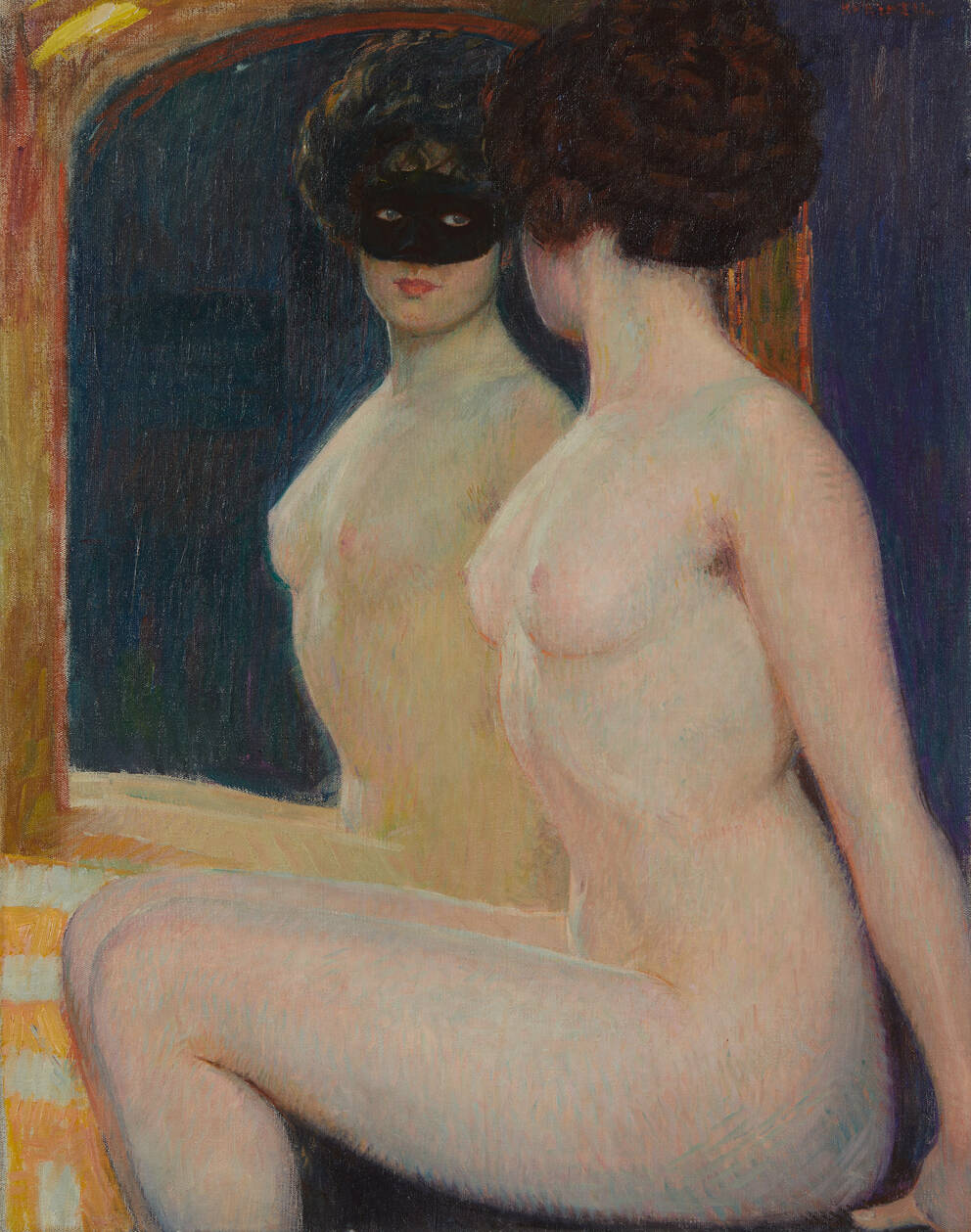 Female Nude with Mask Before the Mirror
1907
Artists
Max Kurzweil

(Bisenz/Bzenec 1867–1916 Vienna)
Currently on display at OG4
Max Kurzweil (1867–1916) studied at the Vienna Academy of Fine Arts, was a member of the Vienna Künstlerhaus as well as a founding member of the Vienna Secession. His seated nude in front of a mirror appears highly mysterious on account of the eye mask. The use of mirrors in paintings has a long tradition, and is meant to symbolize both vanity and transience. The oldest mirror is water. When the young Narcissus saw his mirror image in the water, he fell in love with his reflection. The seated young woman exhibits her flawless naked body and is looking at herself in the mirror. Her proud posture shows that she is aware of her beauty. But beauty is fleeting. The mask impedes this realization.
Object data
Artist/author

Title

Female Nude with Mask Before the Mirror

Date

1907

Art movement

Secession

Category

Painting

Material​/technique

Oil on canvas

Dimensions

88×70 cm

Credit line of the permanent loan

Collection Richard Grubman

Selection of Reference works

Wien 1900. Aufbruch in die Moderne, hrsg. von Hans-Peter Wipplinger, Wien 2019 (Ausst.-Kat. Leopold Museum, Wien, ab 15.03.2019).

Keywords
If you have further information on this object, please contact us.