Forest Pond with Water Lilies
, 1899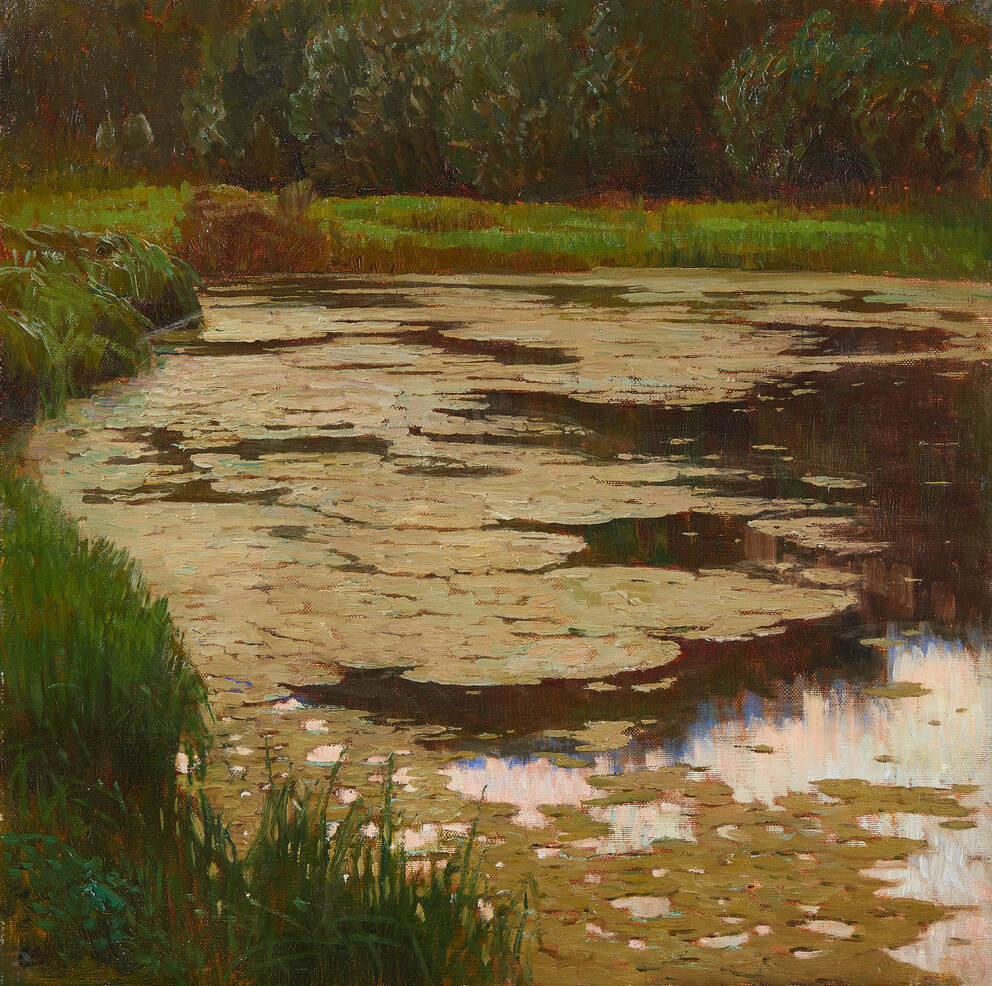 Leopold Museum,
Vienna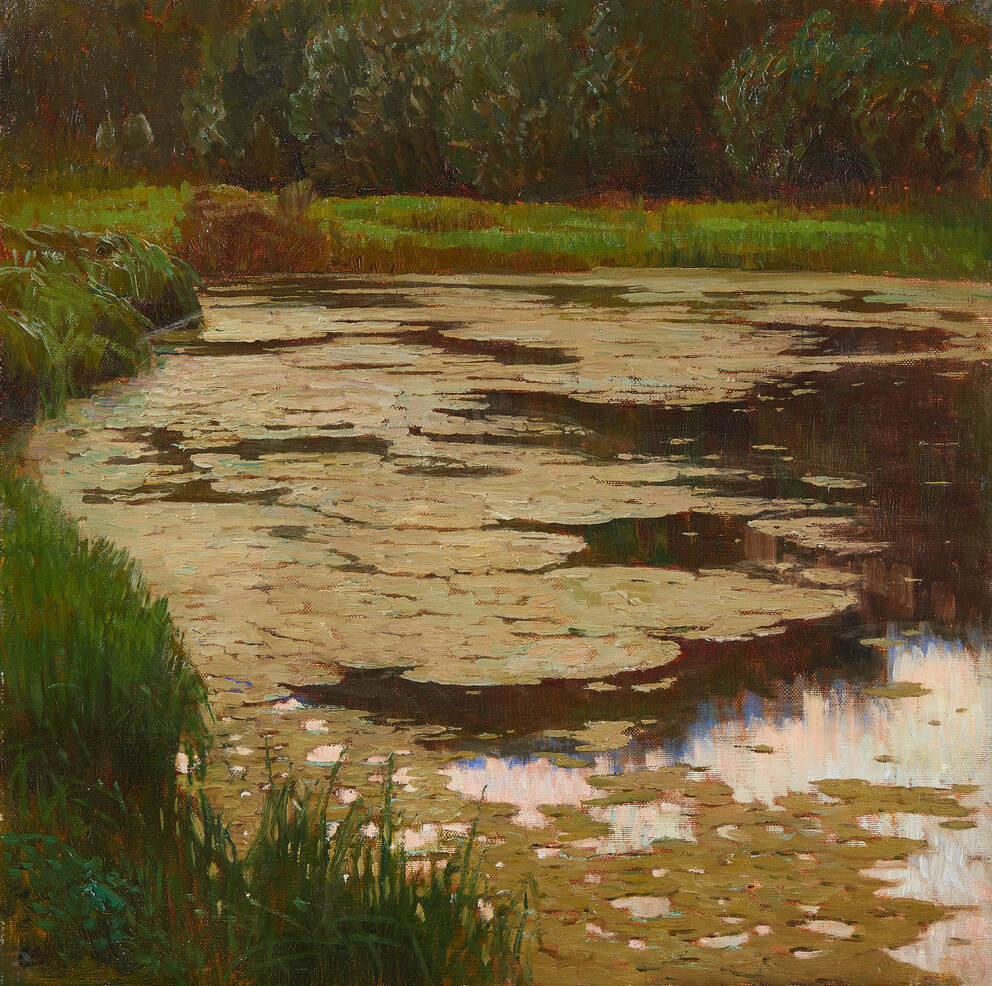 Forest Pond with Water Lilies
1899
Artists
Carl Moll

(Vienna 1861–1945 Vienna)
Currently on display at OG4
Carl Moll (1861–1945) studied in Christian Griepenkerl's (1839–1916) class at Vienna's Academy of Fine Arts in 1880/01, though he formed his artistic views in the circle around Emil Jakob Schindler (1842–1892). After Schindler's death in 1892, he performed great service as a biographer and exhibition organizer to honor posthumously his teacher, and married the latter's wife Anna. At the founding of the Vienna Secession in 1897, Moll acted as its vice-president, though in 1905 he resigned from the association together with the Klimt Group. Close ups of still waters as a motif not only occupied Moll and his fellow-student Gustav Klimt (1862–1918); likewise, the Belgian Fernand Khnopff (1858–1921) and numerous other painters and photographers around 1900. It was revealed—symbolistically understood—as a hoard of dull presentiments, or as a blurred reflection of "nature as teacher".
Object data
Artist/author

Title

Forest Pond with Water Lilies

Date

1899

Art movement

Art Nouveau, Secession

Category

Painting

Material​/technique

Oil on canvas

Dimensions

60×60 cm

Signature

Monogrammed lower right.

Credit line of the permanent loan

Collection Richard Grubman

Selection of Reference works

Christian Huemer/Stella Rollig u.a.: Carl Moll. Monografie und Werkverzeichnis, Wien 2020.

Catalogue raisonne

Rollig/Huemer, 2020: GE 135

Keywords
If you have further information on this object, please contact us.