Port Scene in Trieste
, 1898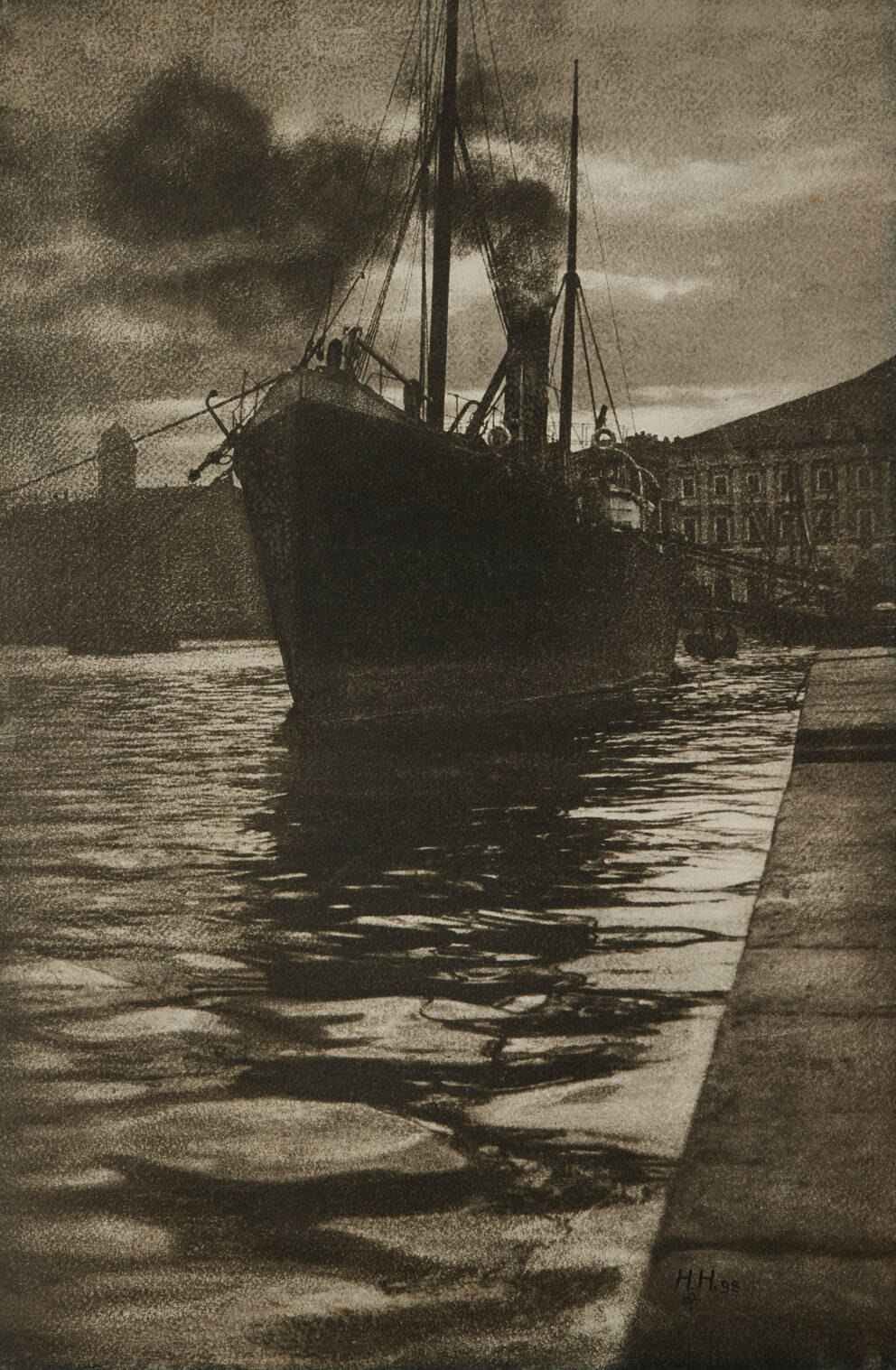 Leopold Museum,
Vienna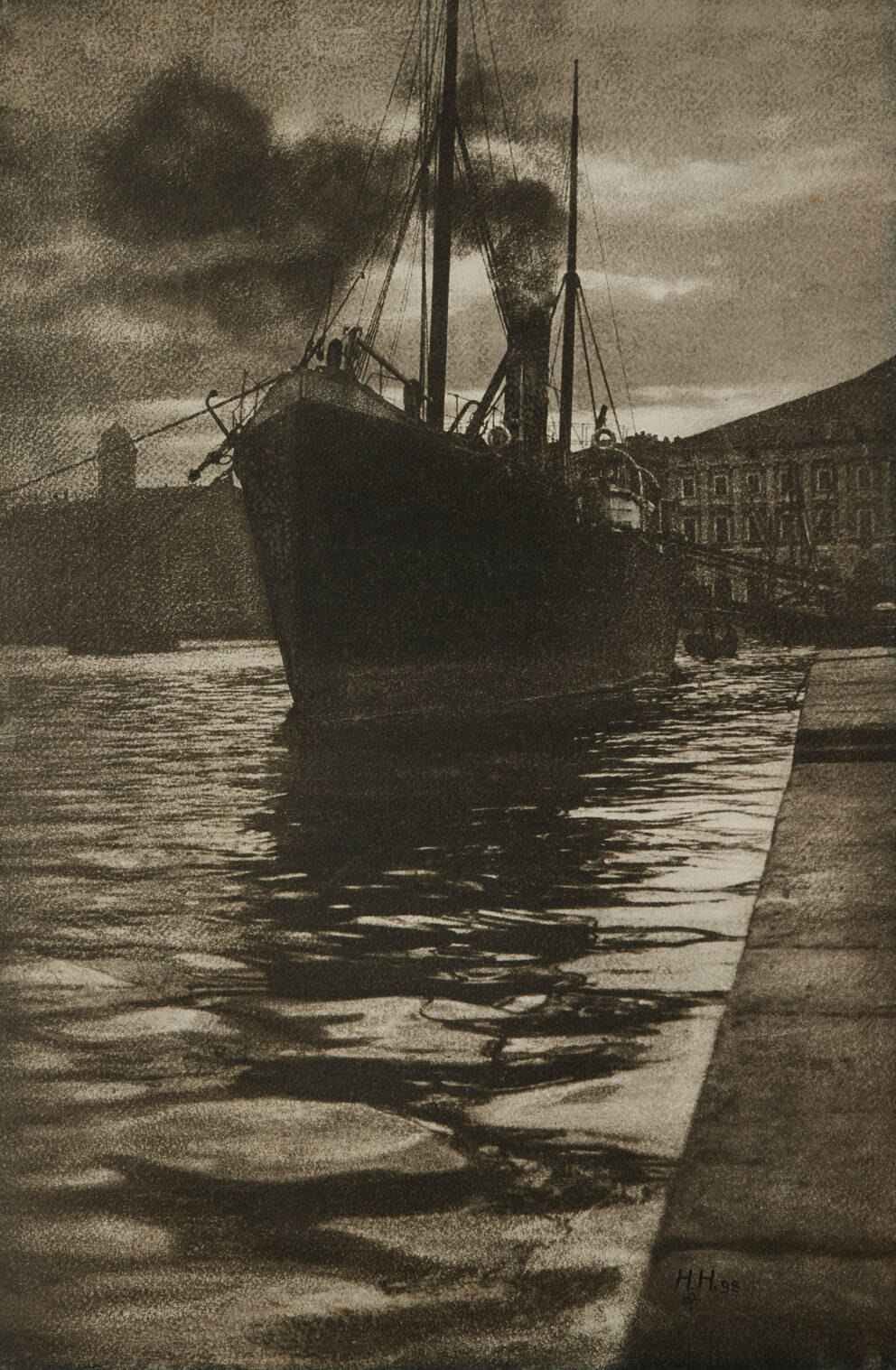 Port Scene in Trieste
1898
Rubber print on paper
71×45 cm
Artists
Hugo Henneberg

(Vienna 1863–1918 Vienna)
Unfortunately not on display at the moment
The picture detail shows a ship with a funnel blowing thick smoke. The subject is moved far into the background. The foreground is dominated by the rippling water and the quay that runs to the rear as a gentle diagonal. With their varying shades of gray and structures, water, steam, and clouds convey an atmospheric mood, as a watercolor might. The large-sized photograph was enlarged through gum printing by Hugo Henneberg (1863–1918), a trained natural scientist and amateur photographer. This special process produced formats that made the images of the new technical medium juxtaposable with painting, which was more than welcome, given that photography had originally been recognized as an exclusively technical accomplishment. The claim of it being an art was established by the so-called pictorialists, one of whom was Henneberg.
Object data
Artist/author

Title

Port Scene in Trieste

Date

1898

Art movement

Impressionism

Category

Photograph

Material​/technique

Rubber print on paper

Dimensions

71×45 cm

Signature

Monogrammed and dated lower right: H.H.98

Credit line of the permanent loan

Collection Richard Grubman

Keywords
If you have further information on this object, please contact us.