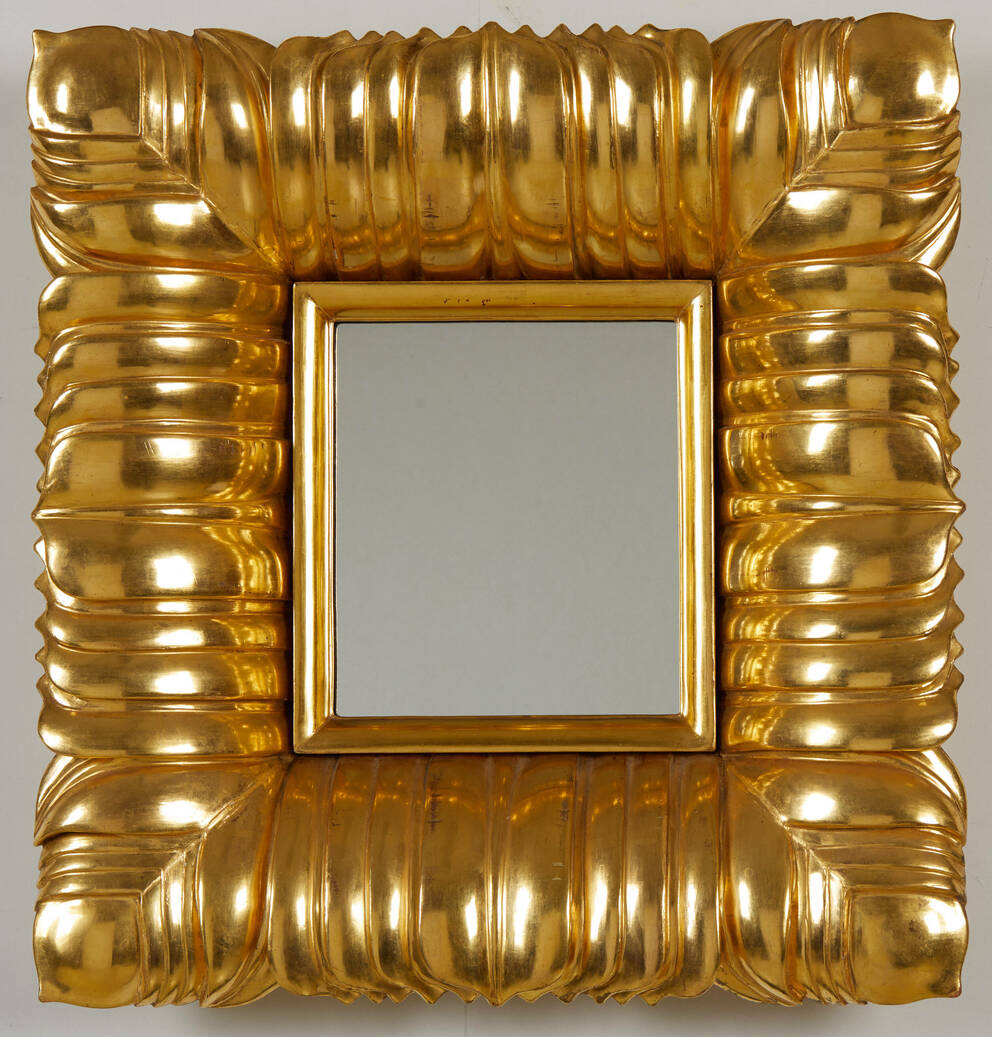 Leopold Museum,
Vienna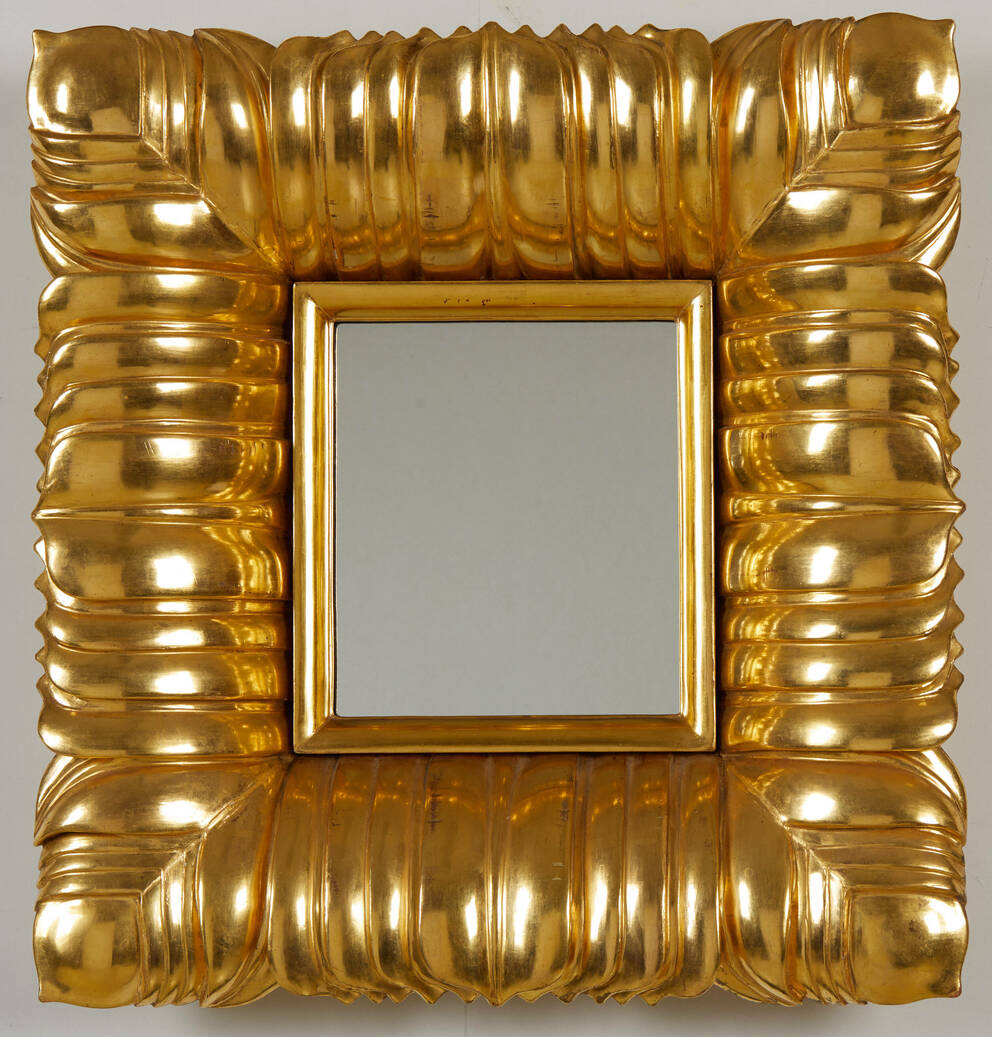 Mirror
c. 1922
Limewood, carved, gilded, glass
15×10 cm
Artists
Dagobert Peche

(St. Michael im Lungau 1887–1923 Mödling)
Currently on display at EG
The architect, designer and graphic artist Dagobert Peche (1887–1923) is considered perhaps the most imaginative artist of the Wiener Werkstätte. Following his training at the Technical University and at the Academy of Fine Arts in Vienna, Peche joined the Wiener Werkstätte, founded in 1903, in 1915 and retained close ties with the institution until his untimely death in 1923. His often opulent-looking works are characterized by the highest possible degree of ornamental decor. For the design of this 1922 mirror frame, Peche availed himself of stylized vegetal elements, leaves and flower buds in the corners. These were placed symmetrically to create a horizontal, a vertical and two diagonal mirror axes. The execution for the Wiener Werkstätte was carried out by the picture frame manufacturer Max Welz. The frame was carved from limewood and then gold-plated using the poliment gilding technique.
Object data
Artist/author

Title

Mirror

Date

c. 1922

Art movement

Wiener Werkstätte

Category

Furniture

Material​/technique

Limewood, carved, gilded, glass

Dimensions

15×10 cm

Credit line of the permanent loan

Collection Richard Grubman

Keywords
If you have further information on this object, please contact us.