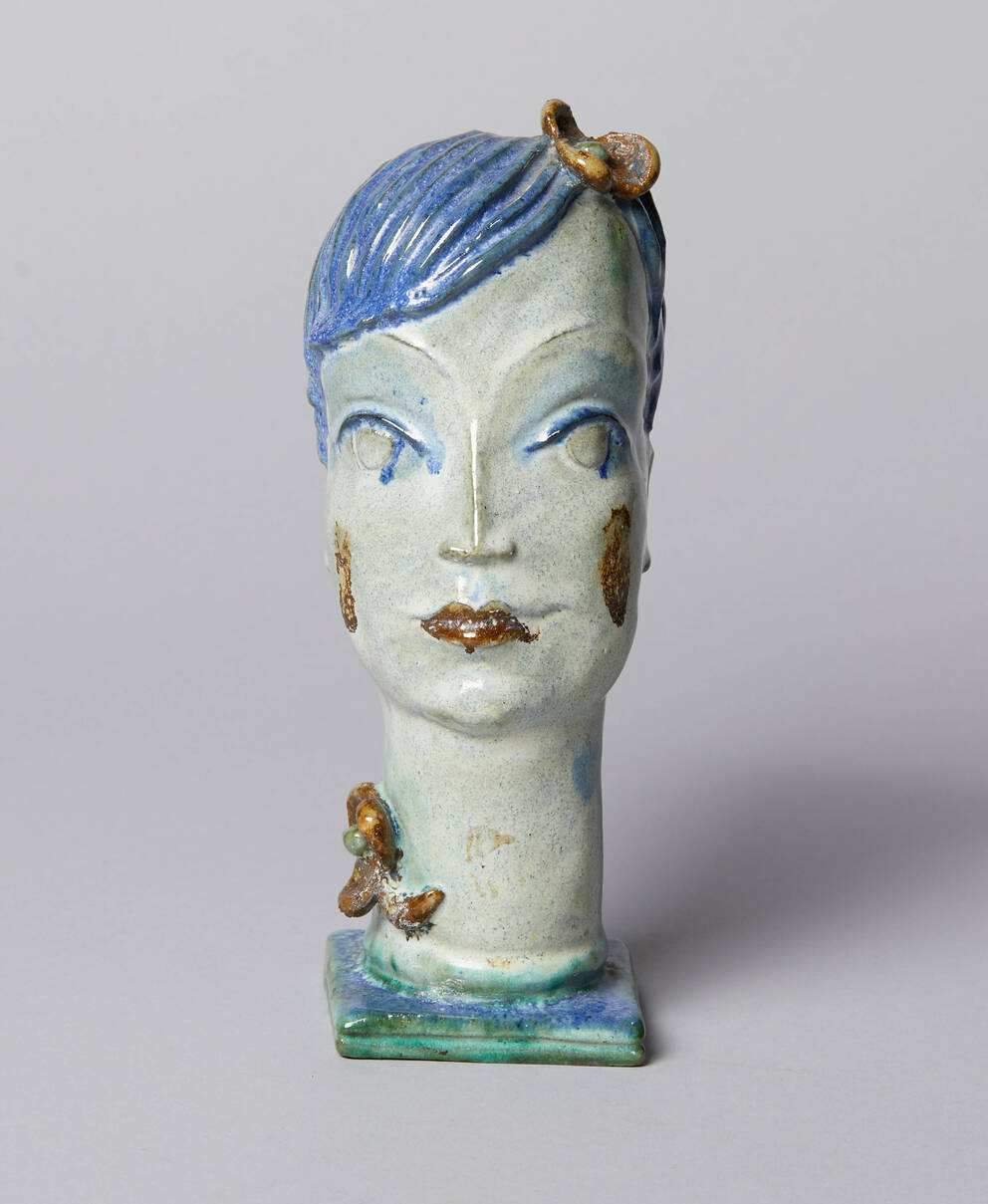 Leopold Museum,
Vienna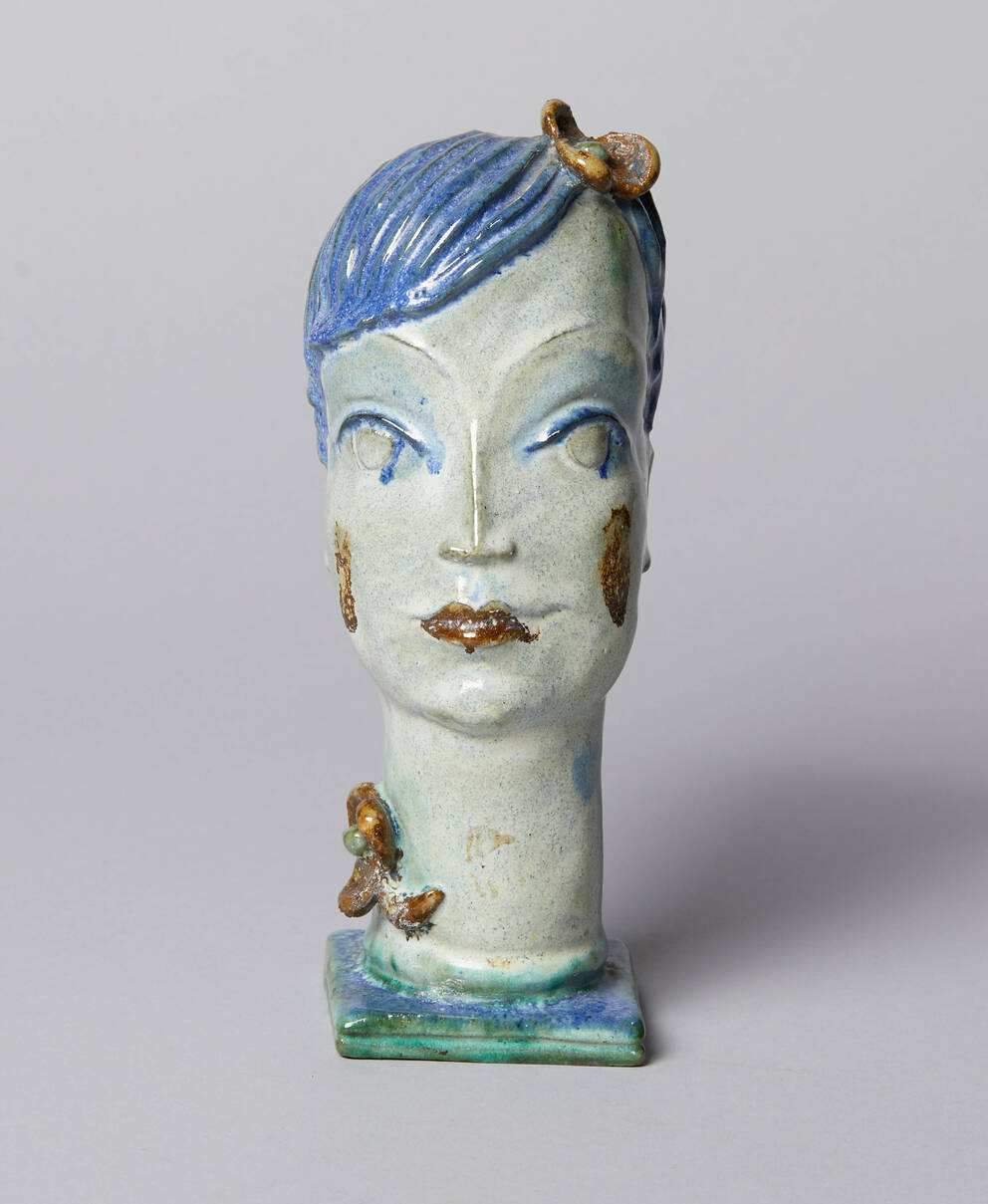 Woman's head
1927
Ceramic, glazed
19.5×7 x 10.5 cm
Artists
Gudrun Baudisch-Wittke

(Pöls/Pöls-Oberkurzheim 1907–1982 Salzburg)

Wiener Werkstätte
Currently on display at EG
The Styrian-born artist Gudrun Baudisch-Wittke (1907–1982) was a student at the arts-and-crafts school in Graz, where she attended specialized classes in Sculpture and Ceramics before starting to work as a designer for the Wiener Werkstätte, creating more than 160 objects. Baudisch wanted to keep the rough and porous surface of the clay visible; on some objects, even her finger impressions can be seen. It gives her works a liveliness and unique quality that is clearly different from the centuries old tradition of immaculately finished porcelain. Her head sculptures are made in her own image, that of a modern, self-aware and self-determined woman. The asymmetry of her woman's head of 1927 is achieved through the flower and the hair falling diagonally across her brow, which also takes away from the head's sternness and sterility. For her, the point was not to give visibility to the precious material but rather to the artistic value of the work. Like her fellow artist Vally Wieselthier (1895–1945), Baudisch was able to garner international success and recognition.
Object data
Artist/author

Design: Gudrun Baudisch-Wittke
Execution: Wiener Werkstätte

Title

Woman's head

Date

1927

Art movement

Art Nouveau, Wiener Werkstätte

Category

Arts and crafts

Material​/technique

Ceramic, glazed

Dimensions

19.5×7 x 10.5 cm

Credit line of the permanent loan

Collection Richard Grubman

Selection of Reference works

Wien 1900. Aufbruch in die Moderne, hrsg. von Hans-Peter Wipplinger, Wien 2019 (Ausst.-Kat. Leopold Museum, Wien, ab 15.03.2019).

Keywords
If you have further information on this object, please contact us.