Double-Portrait with Vally Wieselthier
, 1929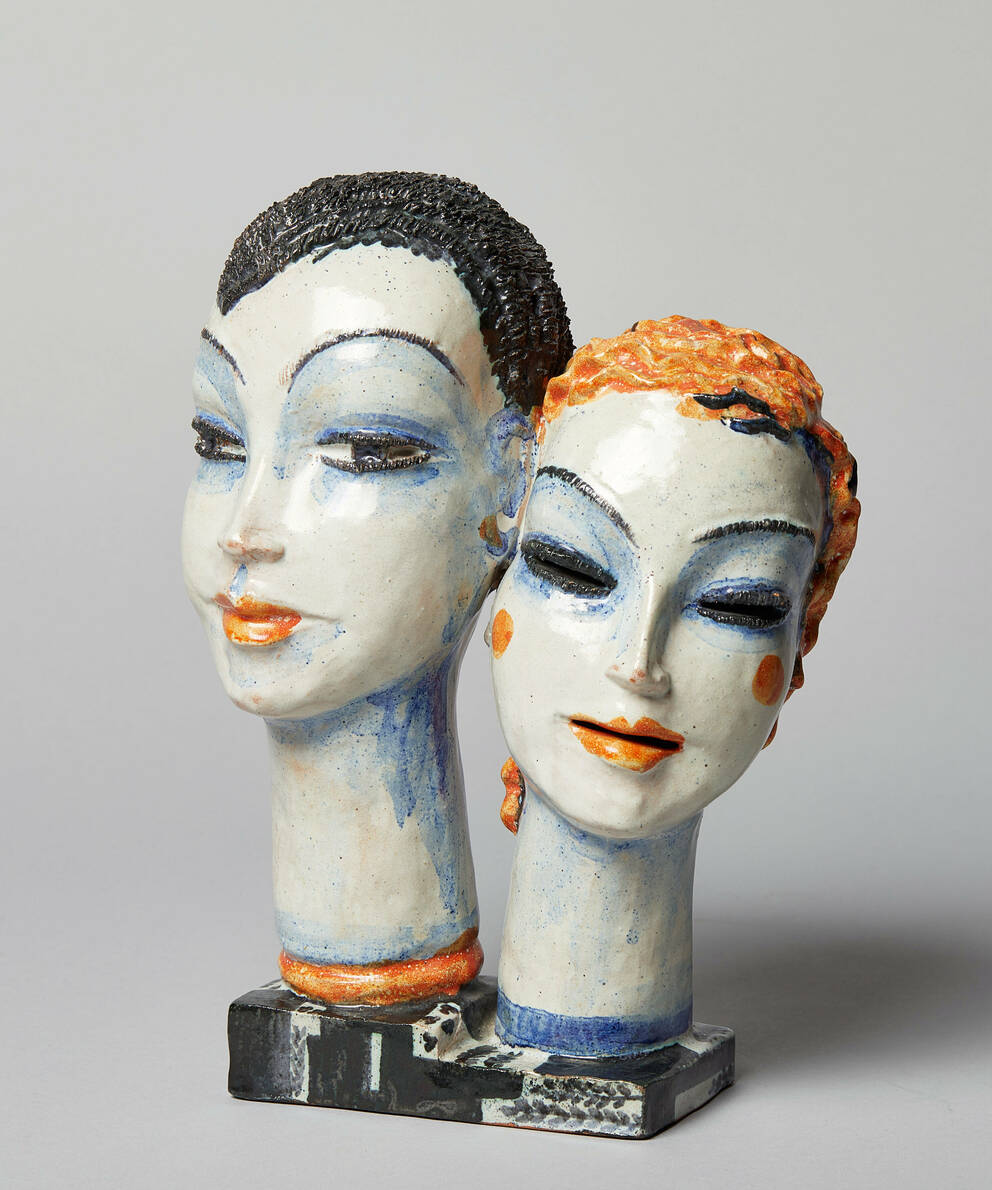 Leopold Museum,
Vienna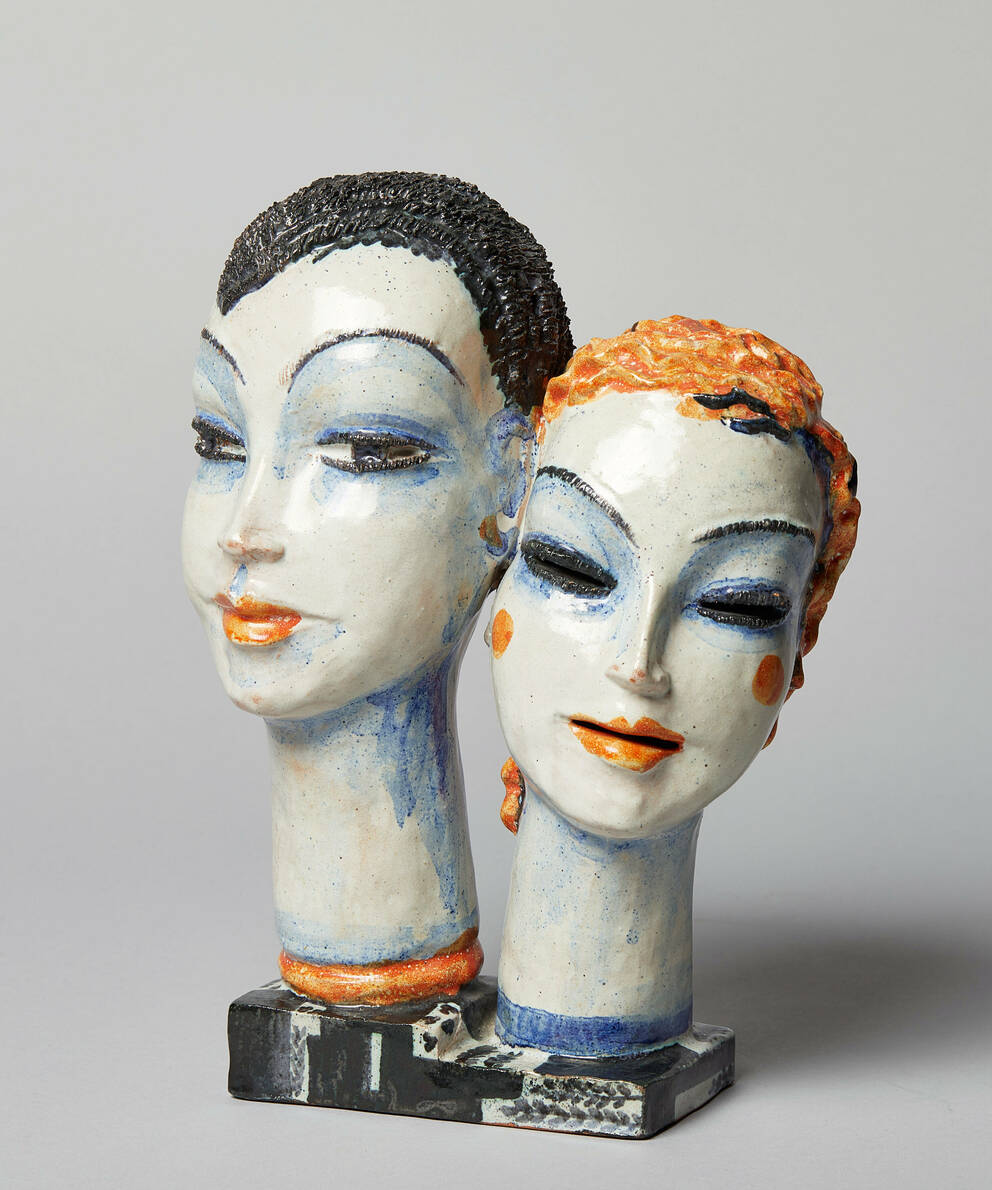 Double-Portrait with Vally Wieselthier
1929
Ceramics, glazed
26×18×10 cm
Artists
Gudrun Baudisch-Wittke

(Pöls/Pöls-Oberkurzheim 1907–1982 Salzburg)

Wiener Werkstätte
Currently on display at EG
Gudrun Baudisch-Wittke's (1907–1982) female heads are painted with a thin slip and finished in bright colors, orange and blue, as she often preferred. The long-stretched necks, narrow faces, almond-shaped smokey eyes, rouged cheeks, slightly downcast gaze and short hair became trademark characteristics of the artist, giving her faces a mask-like expression. For the Wiener Werkstätte, Baudisch also designed—aside from ceramic figures, heads, vases, lamps, and mantelpieces—textile patterns, wall paintings, and interior decorations, as well as pieces in bronce and terracotta. Together with her colleague Vally Wieselthier (1895–1945) she designed the 1928 festive catalogue for the 25th anniversary of the Wiener Werkstätte. From 1930, she had her own ceramic workshop in Vienna for six years. Baudisch also designed wares and decorative patterns for the Gmunden Ceramics Manufactory.
Object data
Artist/author

Design: Gudrun Baudisch-Wittke
Execution: Wiener Werkstätte

Title

Double-Portrait with Vally Wieselthier

Date

1929

Art movement

Art Nouveau, Wiener Werkstätte

Category

Arts and crafts

Material​/technique

Ceramics, glazed

Dimensions

26×18×10 cm

Credit line of the permanent loan

Ernst Ploil, Vienna

Selection of Reference works

Wien 1900. Aufbruch in die Moderne, hrsg. von Hans-Peter Wipplinger, Wien 2019 (Ausst.-Kat. Leopold Museum, Wien, ab 15.03.2019).

Keywords
If you have further information on this object, please contact us.