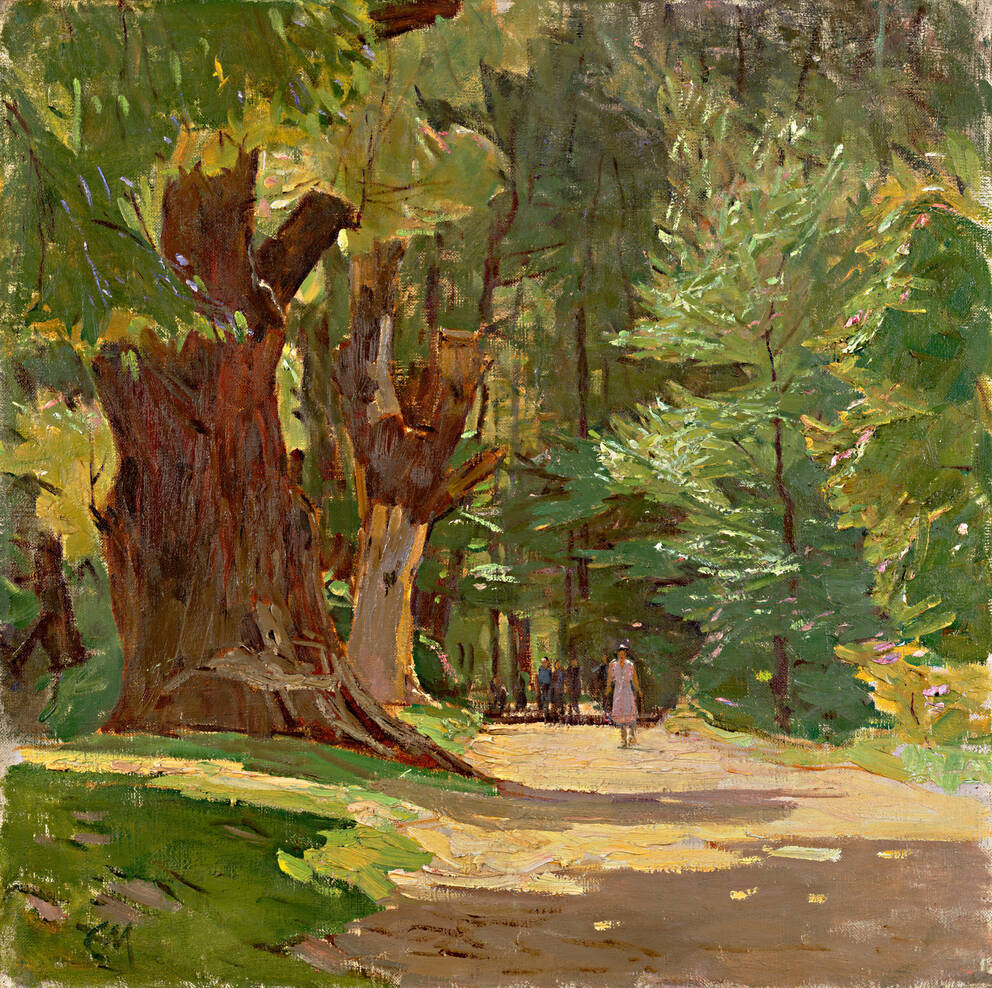 Leopold Museum,
Vienna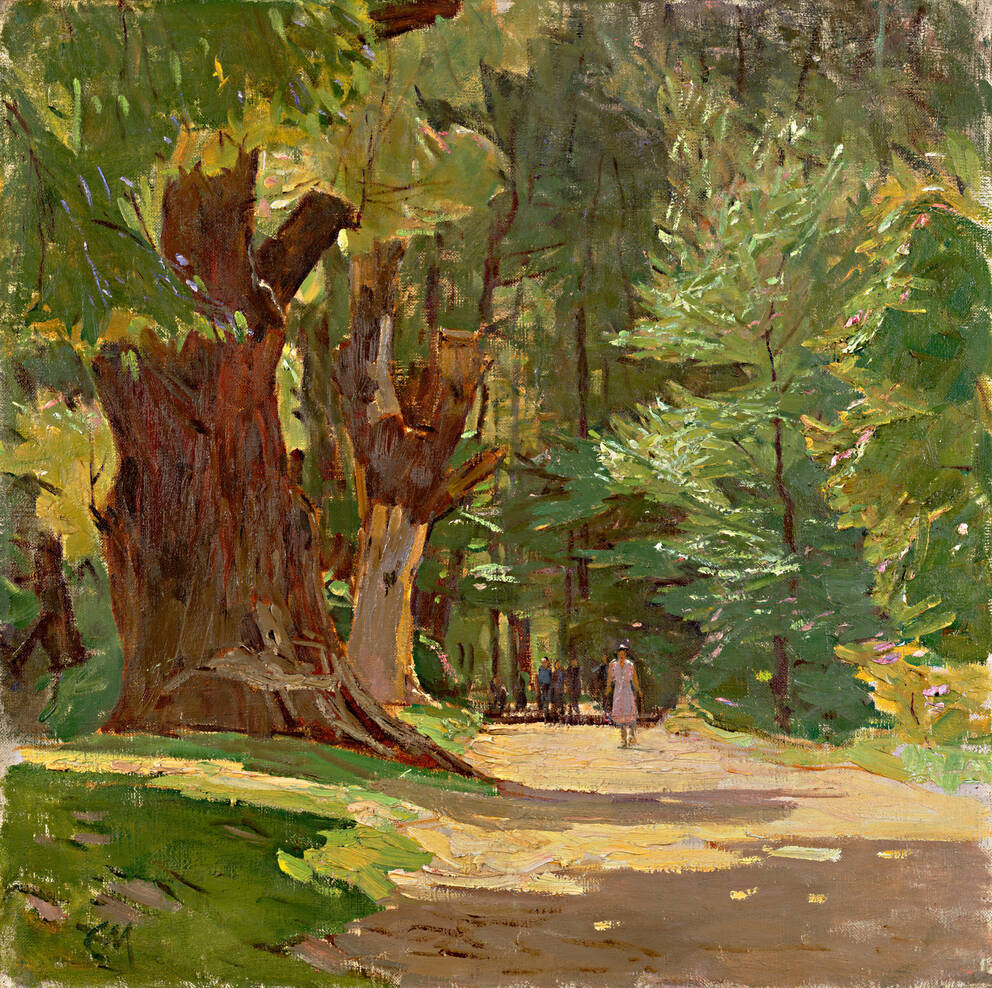 Prater
c. 1919
Oil on canvas
60.5×60.5 cm
Artists
Carl Moll

(Vienna 1861–1945 Vienna)
Unfortunately not on display at the moment
Carl Moll (1861–1945) studied with Emil Jakob Schindler (1842–1892), the most eminent exponent of Atmospheric Impressionism – a term used to denote Austrian plein-air painting during the last quarter of the 19th century. Inspired by the French Barbizon School, the painters placed a particular emphasis on weather and lighting conditions and atmospheric moods, thus creating high-quality landscape paintings. The artists found their motifs in the environs of Vienna, as in this instance at the Prater. Moll depicts a sunny day at the Prater, a local recreational area for the Viennese. Sunrays penetrate the treetops and draw patterns on the path which leads into the depth of the painting. A few promenaders are enjoying the beautiful day. The rendering boasts powerful brushstrokes and strong colors – both typical features of Moll's late style of painting.
Object data
Artist/author

Title

Prater

Date

c. 1919

Art movement

Secession

Category

Painting

Material​/technique

Oil on canvas

Dimensions

60.5×60.5 cm

Signature

Monogrammed lower left: CM

Credit line

Leopold Museum, Vienna, Inv. 283

Inventory access

Contributed to the Leopold Museum-Privatstiftung in 1994

Selection of Reference works

Christian Huemer/Stella Rollig u.a.: Carl Moll. Monografie und Werkverzeichnis, Wien 2020.
Adolf Hölzel und die Wiener Secession, hrsg. von Alexander Klee, München 2006 (Ausst.-Kat. Leopold Museum, Wien, 11.05.2007-27.08.2007).

Catalogue raisonne

Rollig/Huemer, 2020: GE 302

Keywords
If you have further information on this object, please contact us.
Provenance
Provenance research
Leopold Museum
i
Dr. Rudolf Leopold, Wien (vor 1994);
Leopold Museum-Privatstiftung, Wien (seit 1994)
For provenance related information, please contact us.