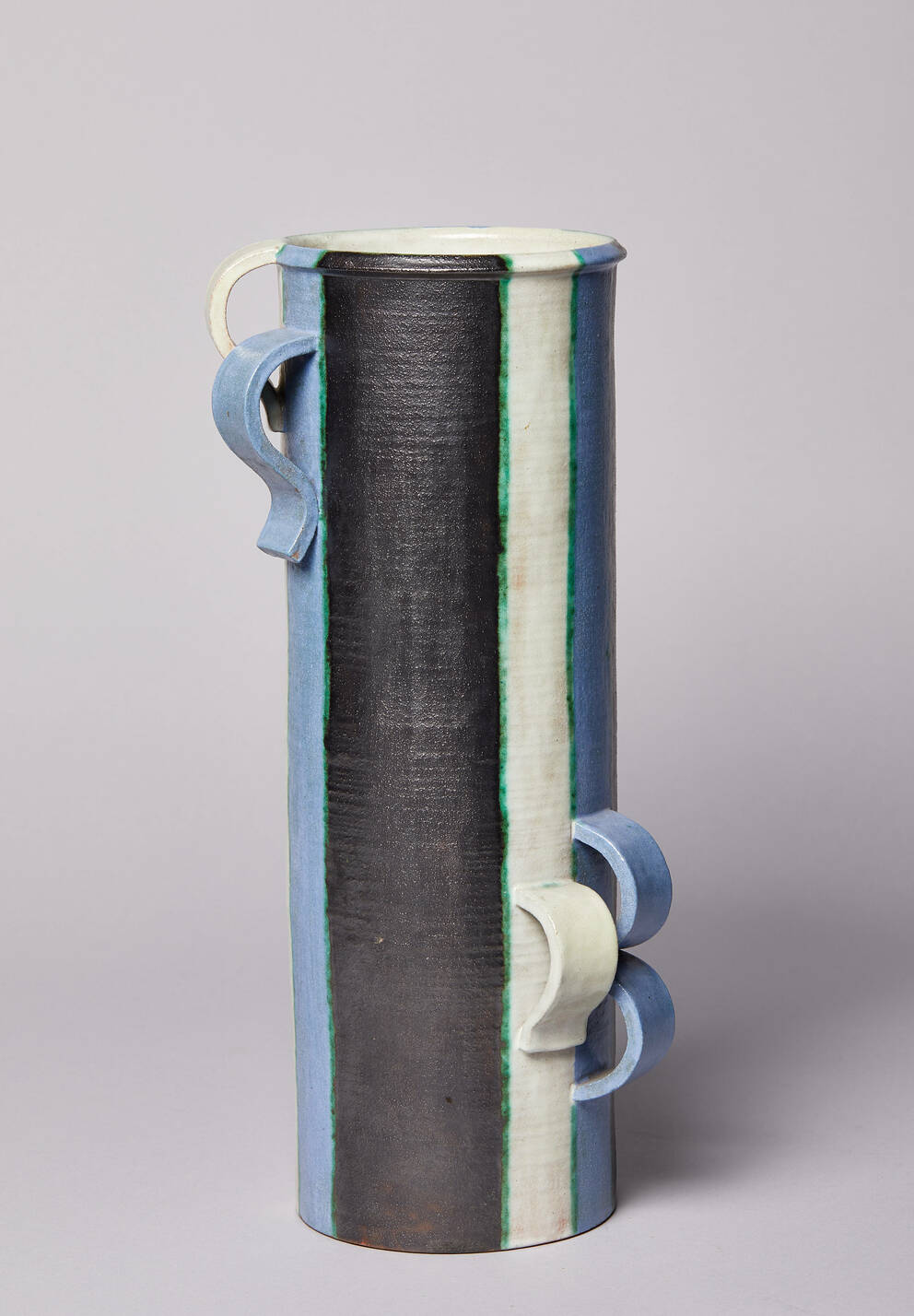 Leopold Museum,
Vienna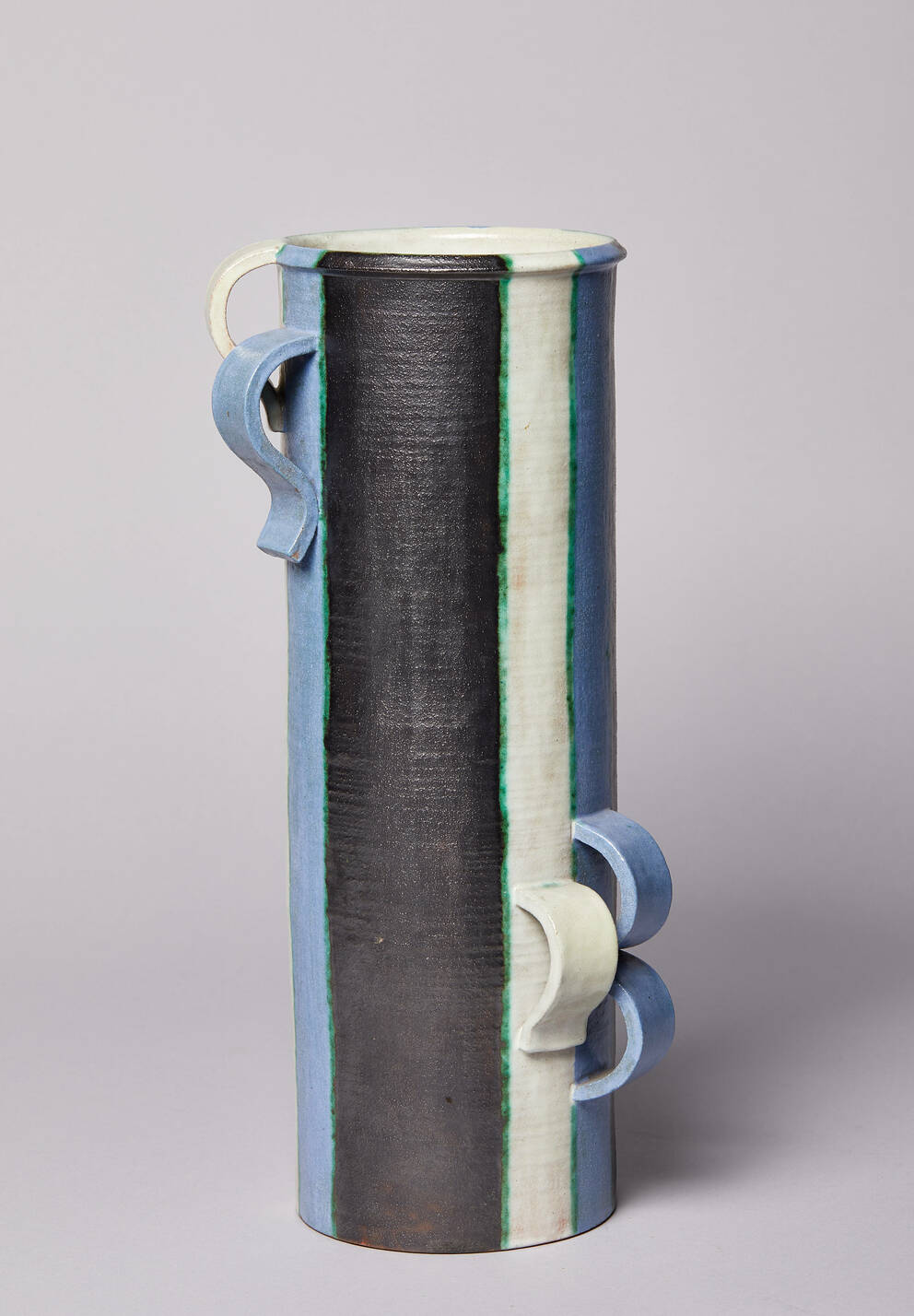 Vase
1929
Ceramic, glazed
35×17×17 cm
Artists
Gudrun Baudisch-Wittke

(Pöls/Pöls-Oberkurzheim 1907–1982 Salzburg)

Wiener Werkstätte
Currently on display at OG4
Gudrun Baudisch-Wittke (1907–1982) went to arts-and-crafts school in Graz from 1922 before starting to work for the Wiener Werkstätte in 1926. It was through the Wiener Werkstätte that Baudisch met architect Clemens Holzmeister (1886–1983) who hired her several times to do decorative work in his buildings. From 1931, for example, she worked with him on the sculptural decoration of the presidential palace built for Kemal Atatürk in Ankara. In 1959/60, Baudisch received a commission for decorative ceramic works at the Großes Festspielhaus (Large Festival Theater) in Salzburg. This vase, reminiscent as it is of "primitive" vernacular art, emphasizes through the imperfect-looking glazing and application of color its artisanal making, creating all the more awareness for the ceramic material as such. In 1947, she established a pottery workshop named "Hallstatt Ceramics". In that same year, she was also awarded the honorary title of professor. Baudisch died in 1982 I Hallein, Salzburg.
Object data
Artist/author

Design: Gudrun Baudisch-Wittke
Execution: Wiener Werkstätte

Title

Vase

Date

1929

Art movement

Wiener Werkstätte, Art Nouveau

Category

Arts and crafts

Material​/technique

Ceramic, glazed

Dimensions

35×17×17 cm

Credit line of the permanent loan

Ernst Ploil, Vienna

Selection of Reference works

Wien 1900. Aufbruch in die Moderne, hrsg. von Hans-Peter Wipplinger, Wien 2019 (Ausst.-Kat. Leopold Museum, Wien, ab 15.03.2019).

Keywords
If you have further information on this object, please contact us.