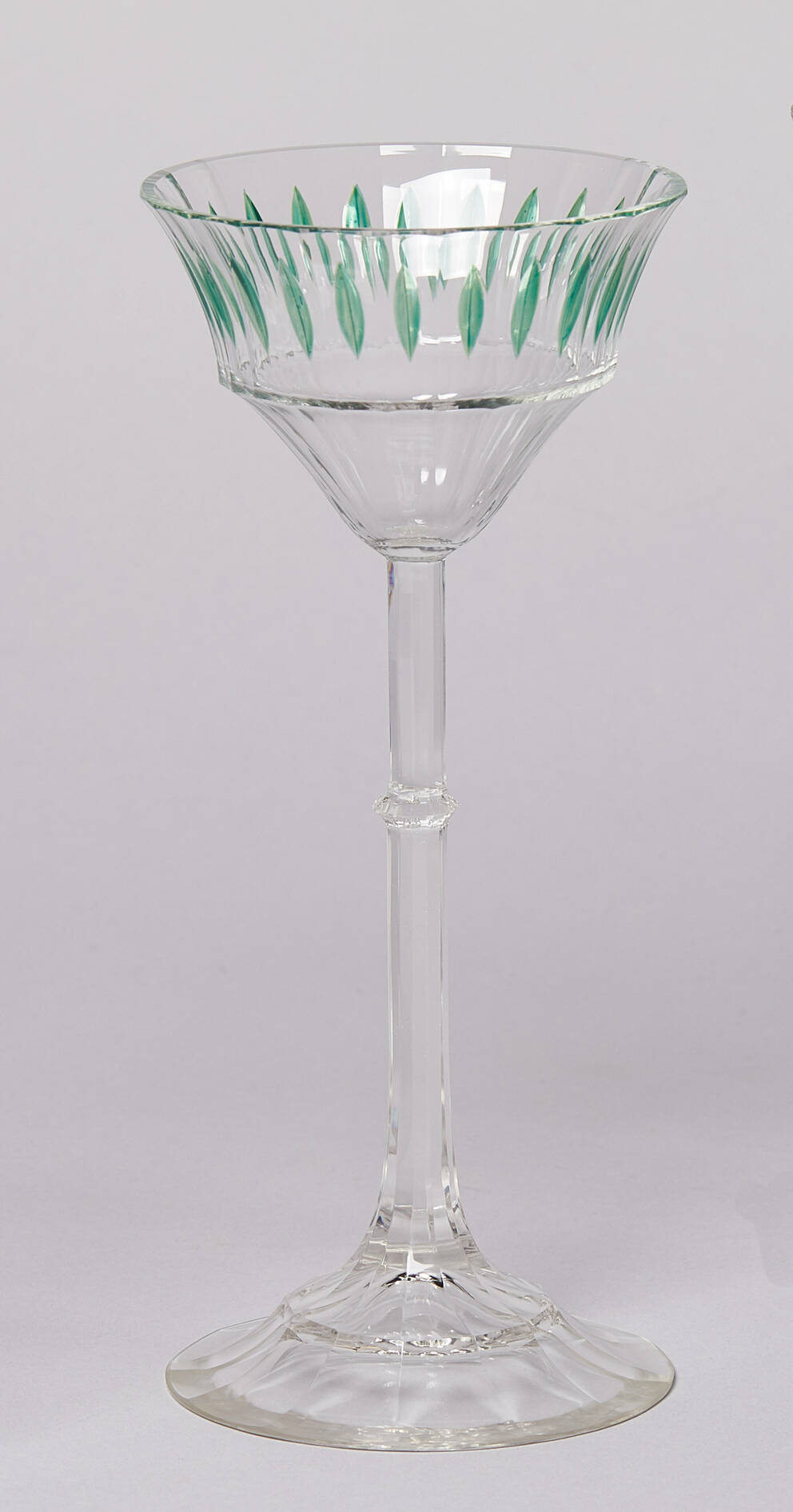 Leopold Museum,
Vienna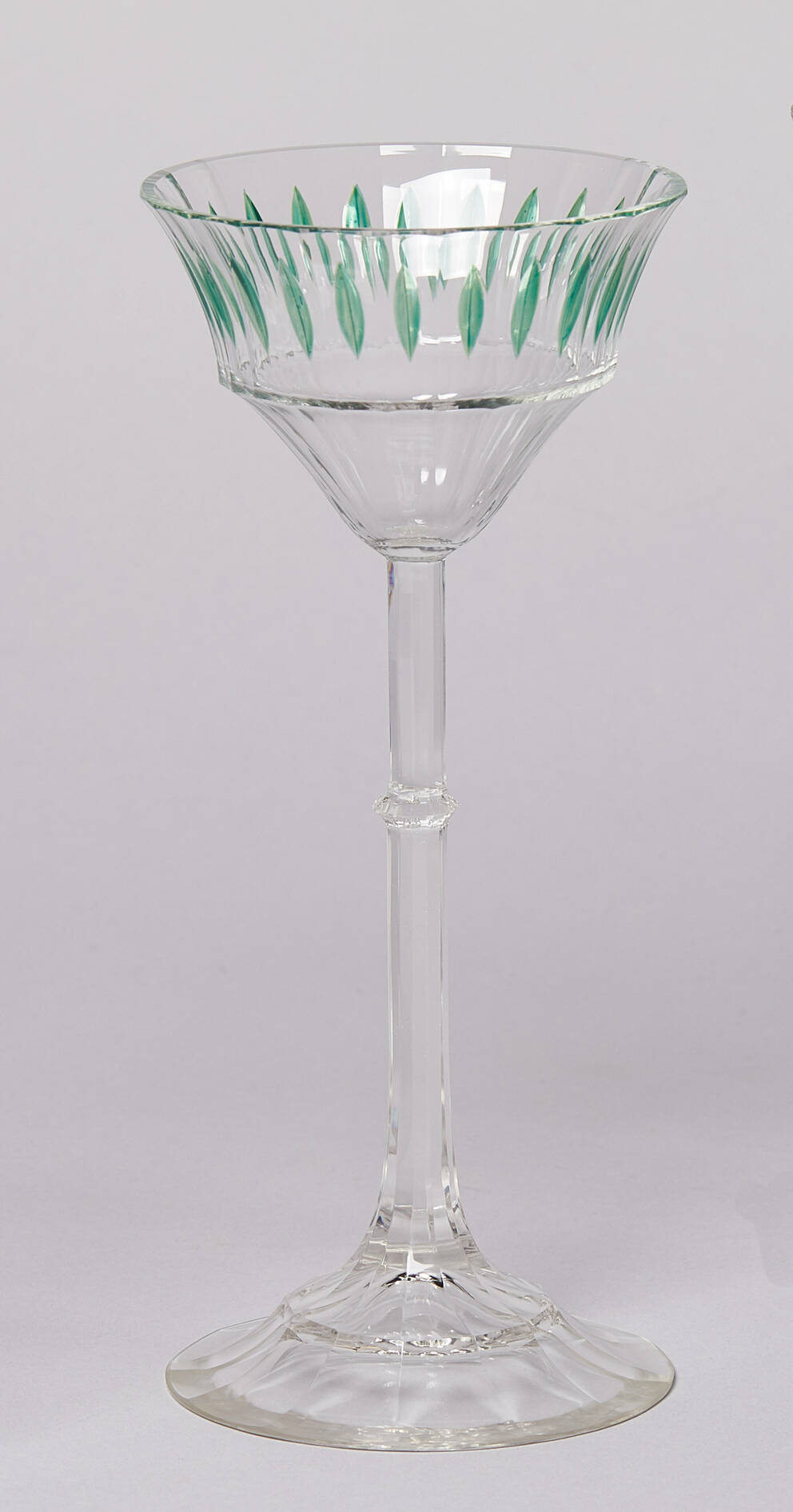 Artists
Otto Prutscher

(Vienna 1880–1949 Vienna)

E. Bakalowits Söhne
Meyr's Neffe
Currently on display at OG4
Quite in line with the goal of artistic embellishment of all areas of human life, the Viennese architect and artisan Otto Prutscher (1880–1949) created delicate objects of glass art, for example, long-stemmed sherry and champaign glasses as well as artful vessels for wine and liqueur in all shades of color. The fragile drinking glasses—also called stalk glasses—were designed by Prutscher from 1907 for the Bakalowits glass company and were produced by the Bohemian manufactory of Meyr's Neffe. They were made of colorless crystal glass which was overlaid with differently colored glass and then cut, with shape and decoration always informed by an austere geometric pattern. Tulip shapes and overly long stems give the mouth-blown vessels their special elegance.
Object data
Artist/author

Design: Otto Prutscher
for: E. Bakalowits Söhne
Execution: Meyr's Neffe

Title

Wine Glass

Date

1908

Category

Arts and crafts

Material​/technique

Glass

Dimensions

21×9.3×9.3 cm

Credit line of the permanent loan

Ernst Ploil, Vienna

Selection of Reference works

Wien 1900. Aufbruch in die Moderne, hrsg. von Hans-Peter Wipplinger, Wien 2019 (Ausst.-Kat. Leopold Museum, Wien, ab 15.03.2019).

Keywords
If you have further information on this object, please contact us.