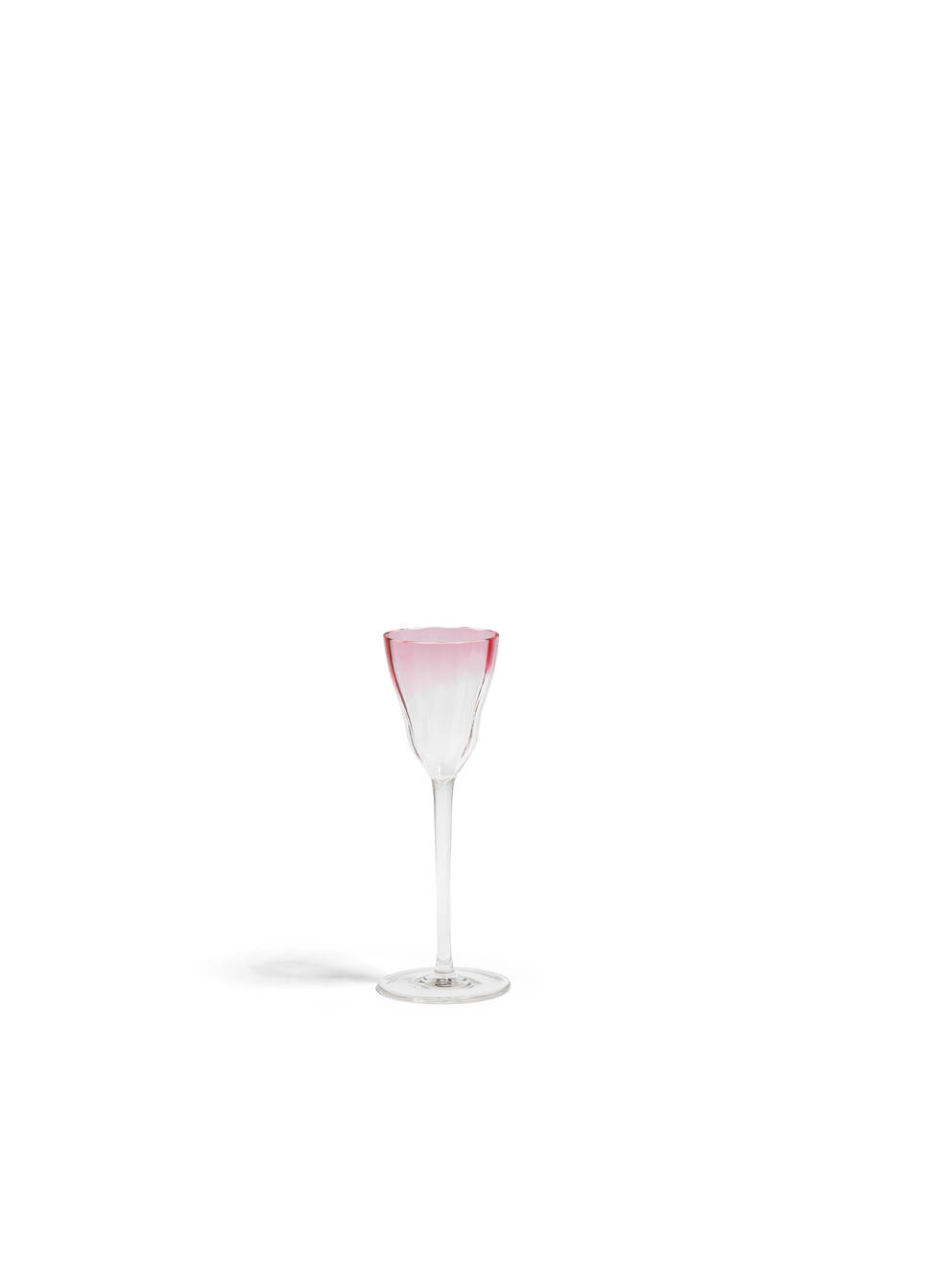 Leopold Museum,
Vienna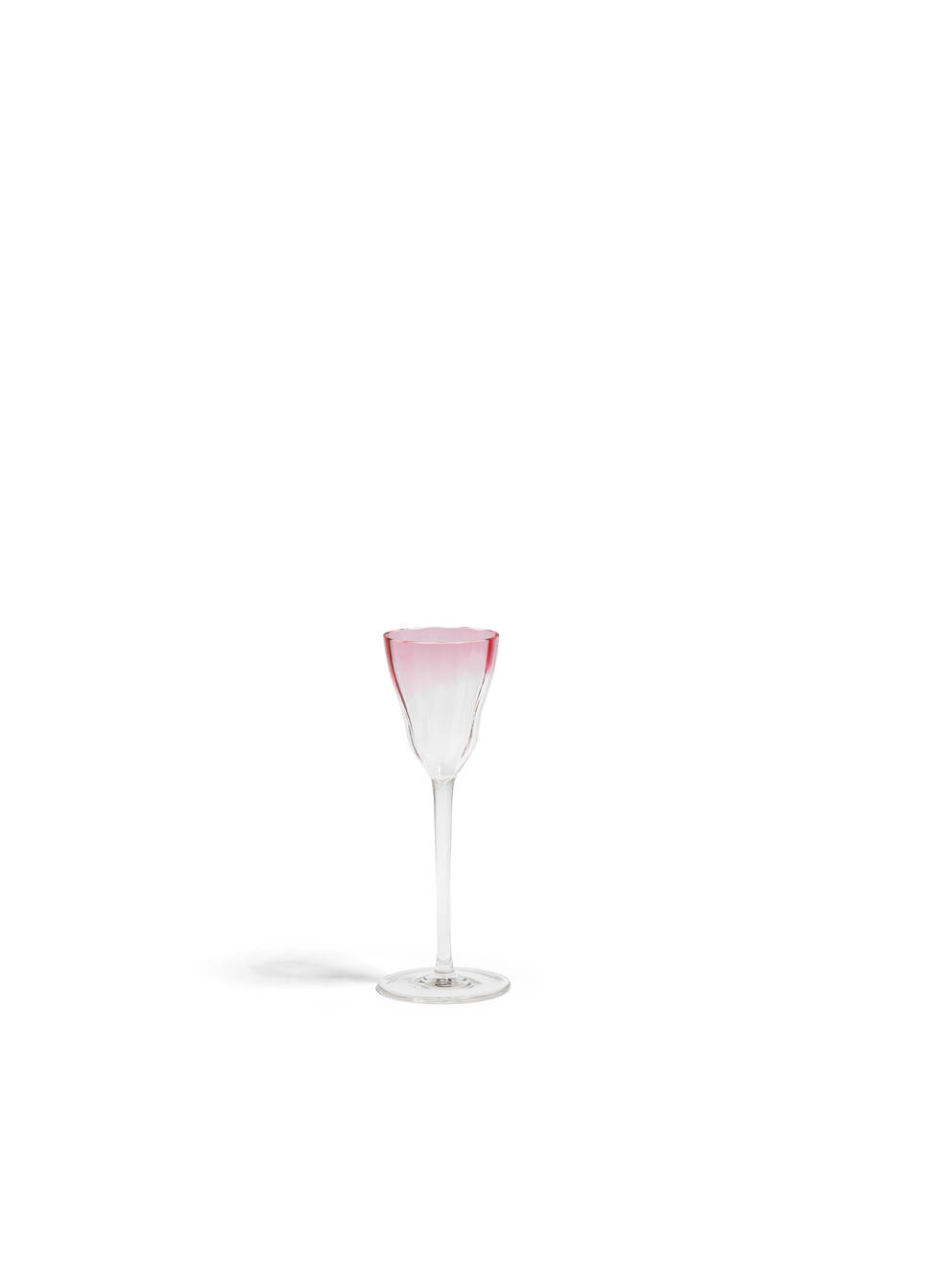 Artists
Koloman Moser

(Vienna 1868–1918 Vienna)

Meyr's Neffe on behalf of E. Bakalowits Söhne
Currently on display at OG4
Much in keeping with the aim of embellishing all areas of life with art, the Viennese architect and artisan craftsman Otto Prutscher (1880–1949) designed objects of delicate glass art, including long-stemmed sherry and champagne glasses as well as ornate receptacles for wines and liqueurs in various shades. The filigree drinking glasses – also known as stemmed glasses – were designed by Prutscher from 1907 for Bakalowits and executed by the company Meyr's Neffe. Fashioned from colorless crystal glass, they were mostly overlaid with one color and subsequently polished, though they invariably adhered to a strictly geometrical design specification in terms of form and decor. Tulip shapes and overly long stems invest the hand-blown glasses with particular elegance.
Object data
Artist/author

Design: Koloman Moser
Execution: Meyr's Neffe on behalf of E. Bakalowits Söhne

Title

Wine Glass

Date

1899

Category

Arts and crafts

Material​/technique

Glass

Dimensions

20.2×7.6×7.6 cm

Credit line of the permanent loan

Ernst Ploil, Vienna

Keywords
If you have further information on this object, please contact us.