Tower in Bregenz
, c. 1924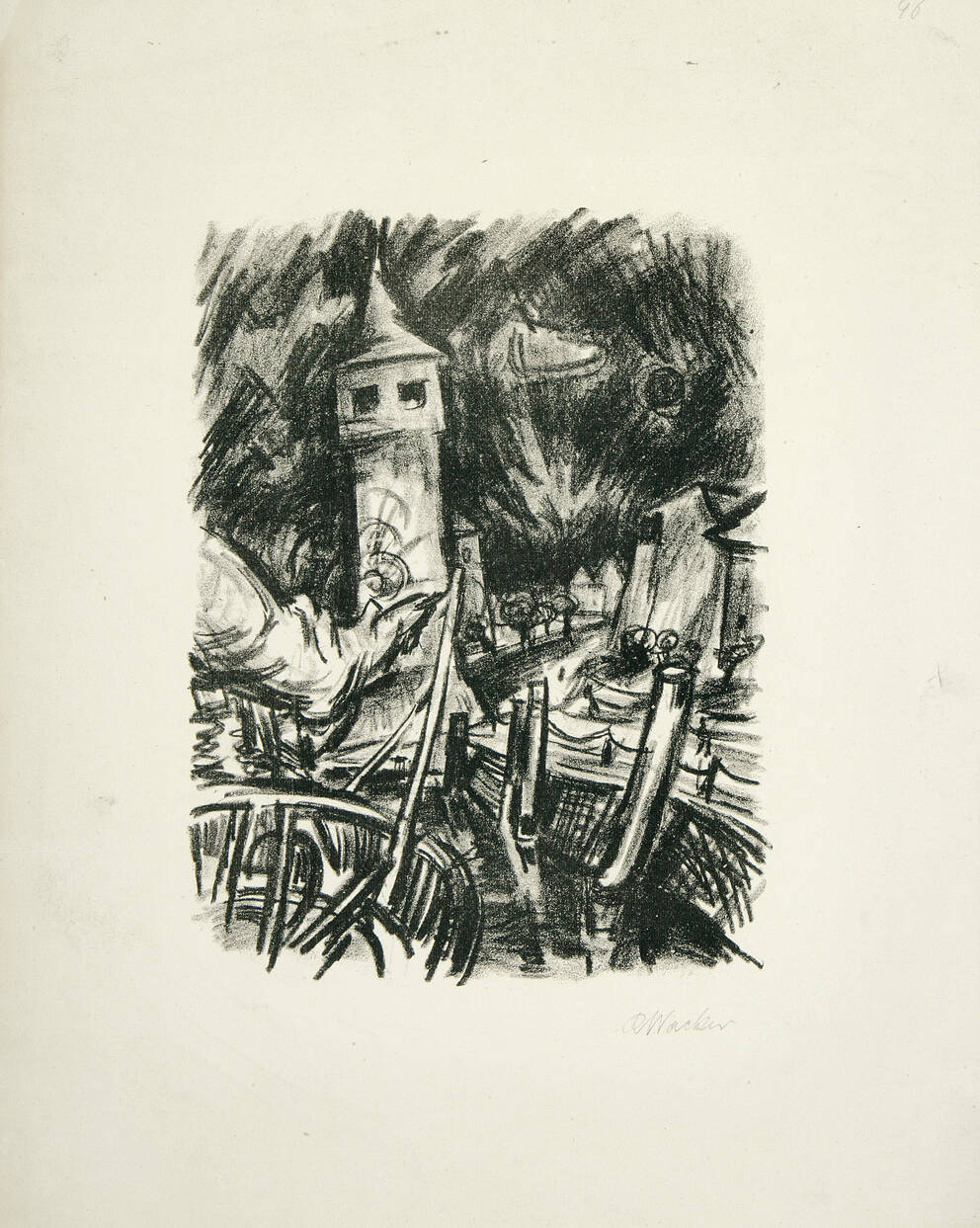 Leopold Museum,
Vienna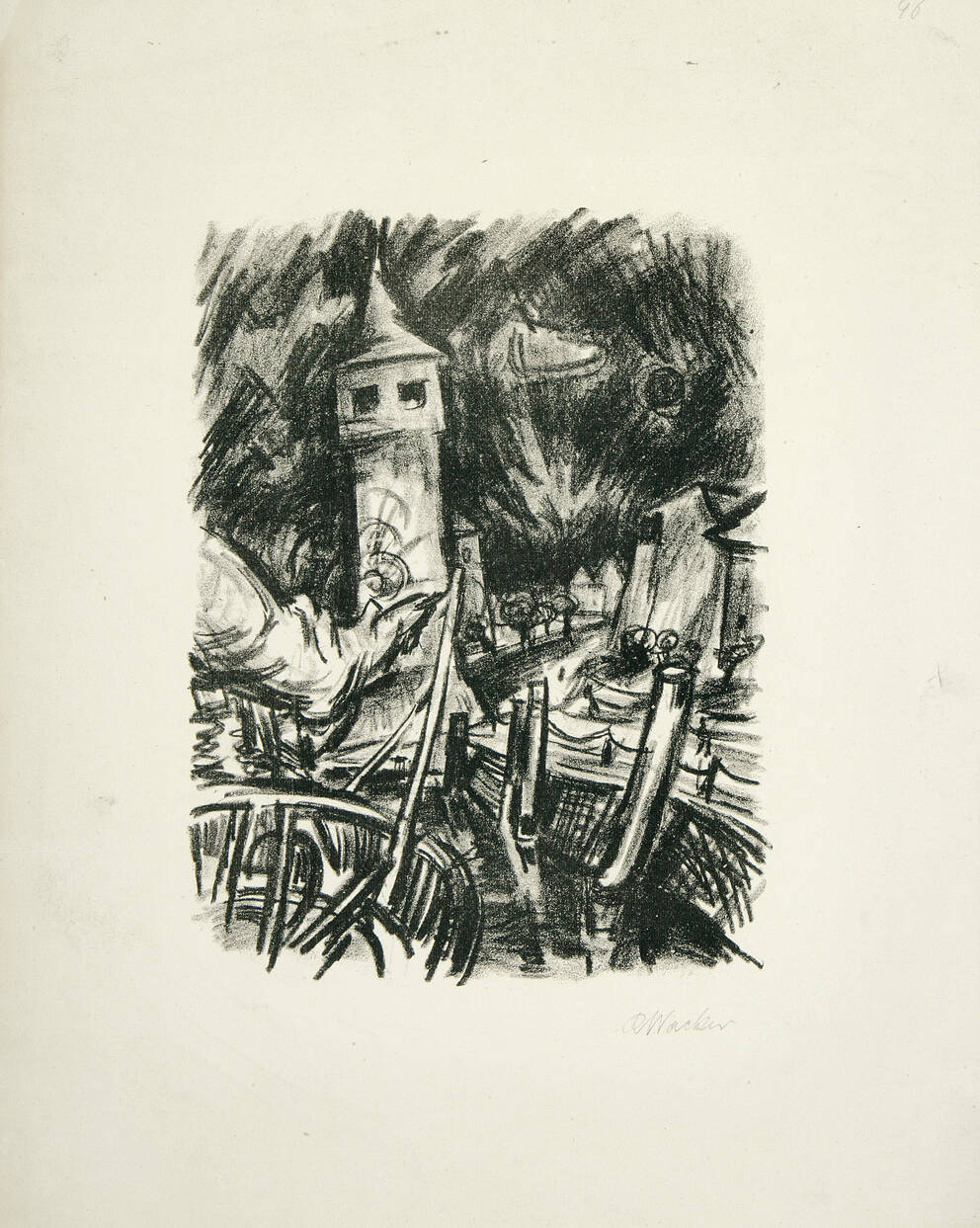 Tower in Bregenz
c. 1924
Lithograph on paper
61.1×46.1 cm
Artists
Rudolf Wacker

(Bregenz 1893–1939 Bregenz)
Unfortunately not on display at the moment
From a wooden boat, we get a view of Lindau harbor including one of the most prominent landmarks of the town of Bregenz in Rudolf Wacker's (1893-1939) lithograph entitled Tower in Bregenz: standing tall against the turbulent night sky is the unmistakable shape of the 12th-century Mangturm, embedded in a city view with a bending street, lined by trees, nestled townhouses, and another city tower farther back. Using stark contrasts of light and dark and skillfully modulated, soft strokes, Wacker renders the reflections in the water between the edge of the boat and the pier wall. The perspective is shrewdly chosen. The view of the city from aboard the boat creates tension. The work was probably created in 1924, when Wacker had returned to Bregenz to live with his family in the loft of his parents' house converted especially for the purpose. Lake Constance, views of the city and the surrounding mountain landscape became his favorite motifs.
Object data
Artist/author

Title

Tower in Bregenz

Date

c. 1924

Art movement

Expressionism, New Objectivity

Category

Graphic work

Material​/technique

Lithograph on paper

Dimensions

61.1×46.1 cm

Signature

Signed lower right

Credit line

Leopold Museum, Vienna, Inv. 3541

Inventory access

Contributed to the Leopold Museum-Privatstiftung in 1994

Selection of Reference works

Moderne Österreichische Farbmalerei um 1918, hrsg. von Elisabeth Leopold, Wien 2021 (Ausst.-Kat. Leopold Museum, Wien, 03.02.2021-24.05.2021).
Leopold Museum Wien. Österreichische Kunst des 19. und 20. Jahrhunderts, hrsg. von Leopold Museum-Privatstiftung, München u.a. 2008.

Keywords
If you have further information on this object, please contact us.