The Jug of Tears (Model)
, c. 1888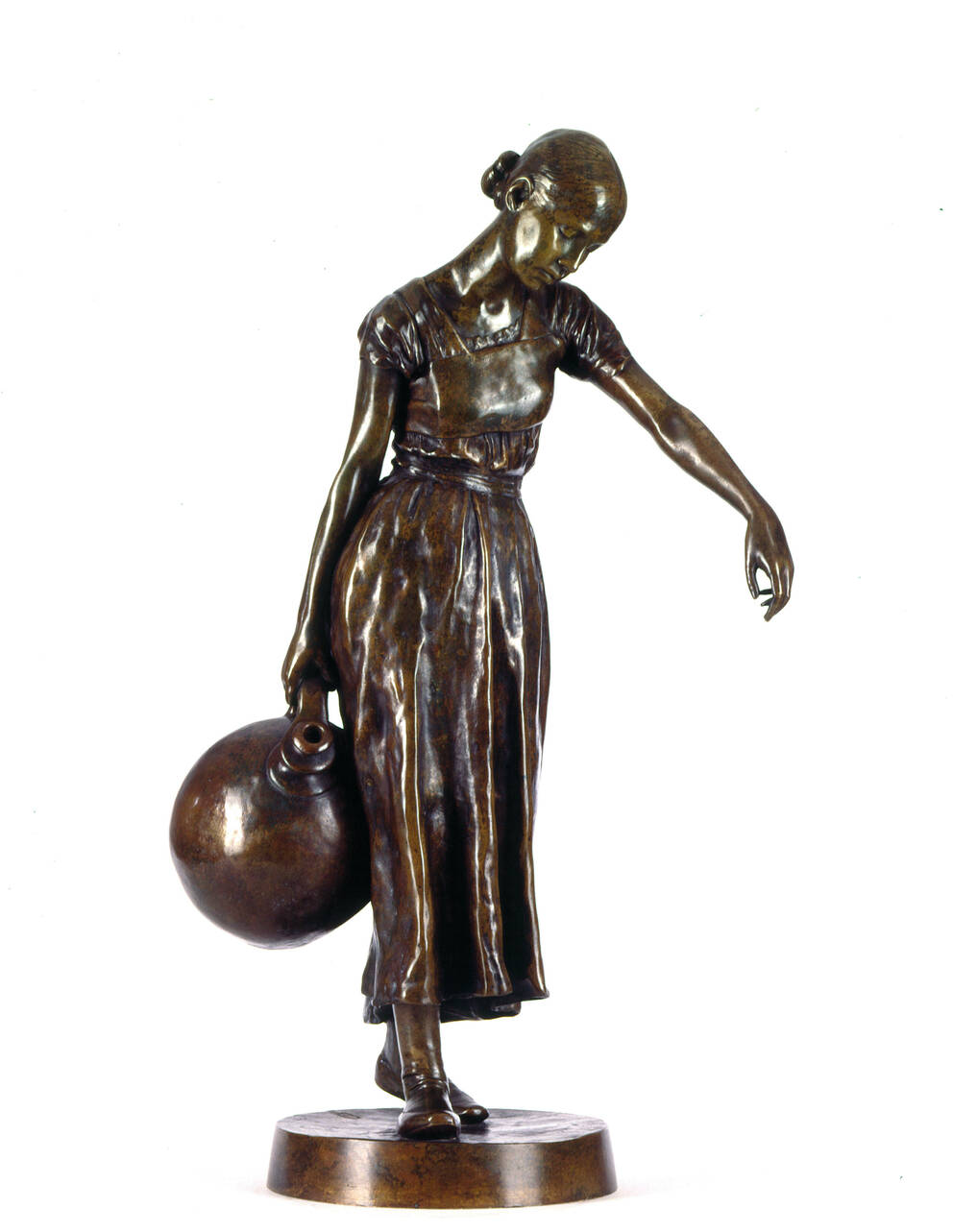 © LETTER Stiftung,
Köln,
Photo Jean-Luc Ikelle-Matiba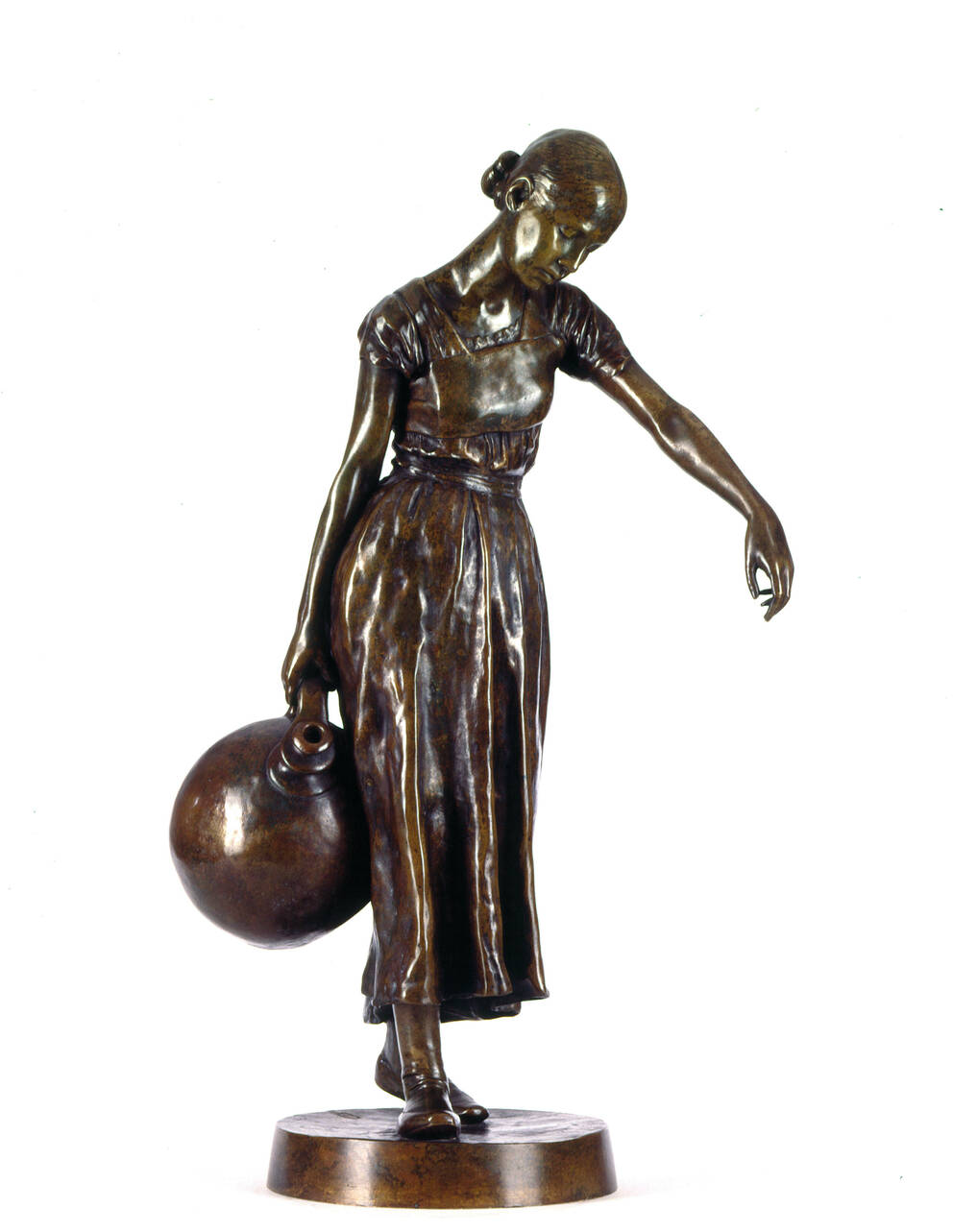 The Jug of Tears (Model)
c. 1888
Artists
Arthur Strasser

(Adelsberg/Postojna 1854–1927 Vienna)
Currently on display at OG4
Arthur Strasser (1854–1927) is among the most famous sculptors of fin-de-siècle Vienna. He studied at the Vienna Academy of Fine Arts under Carl Kundmann (1838–1919), Vincenz Pilz (1816–1896) and Viktor Tilgner (1844–1896). Owing to a scholarship, he received further training in Paris (1881–1883) and Italy. The highly successful sculptor was a founding member of the Vienna Secession, and from 1899 taught at the sculpture department of the Vienna School of Arts and Crafts. Strasser is known today especially for his monumental 1900 sculpture depicting Mark Antony with a lion-drawn carriage. Strasser derived inspiration for the small-scale sculpture The Jug of Tears from a tale by the German author Ludwig Bechstein. In it, the ghost of a girl appears to her mother, carrying a brimming "jug of tears" in which the mourning mother's tears are collected. The child reassures the mother that she is happy and asks her not to shed any more tears – otherwise she will not find peace in her grave and salvation in heaven.
Object data
Artist/author

Title

The Jug of Tears (Model)

Date

c. 1888

Category

Sculpture

Material​/technique

Bronze

Dimensions

84.8×36.5×45.4 cm

Signature

Signed on the right on the plinth: Straßer

Credit line of the permanent loan

LETTER Foundation, Cologne

Selection of Reference works

Wien 1900. Aufbruch in die Moderne, hrsg. von Hans-Peter Wipplinger, Wien 2019 (Ausst.-Kat. Leopold Museum, Wien, ab 15.03.2019).

Keywords
If you have further information on this object, please contact us.