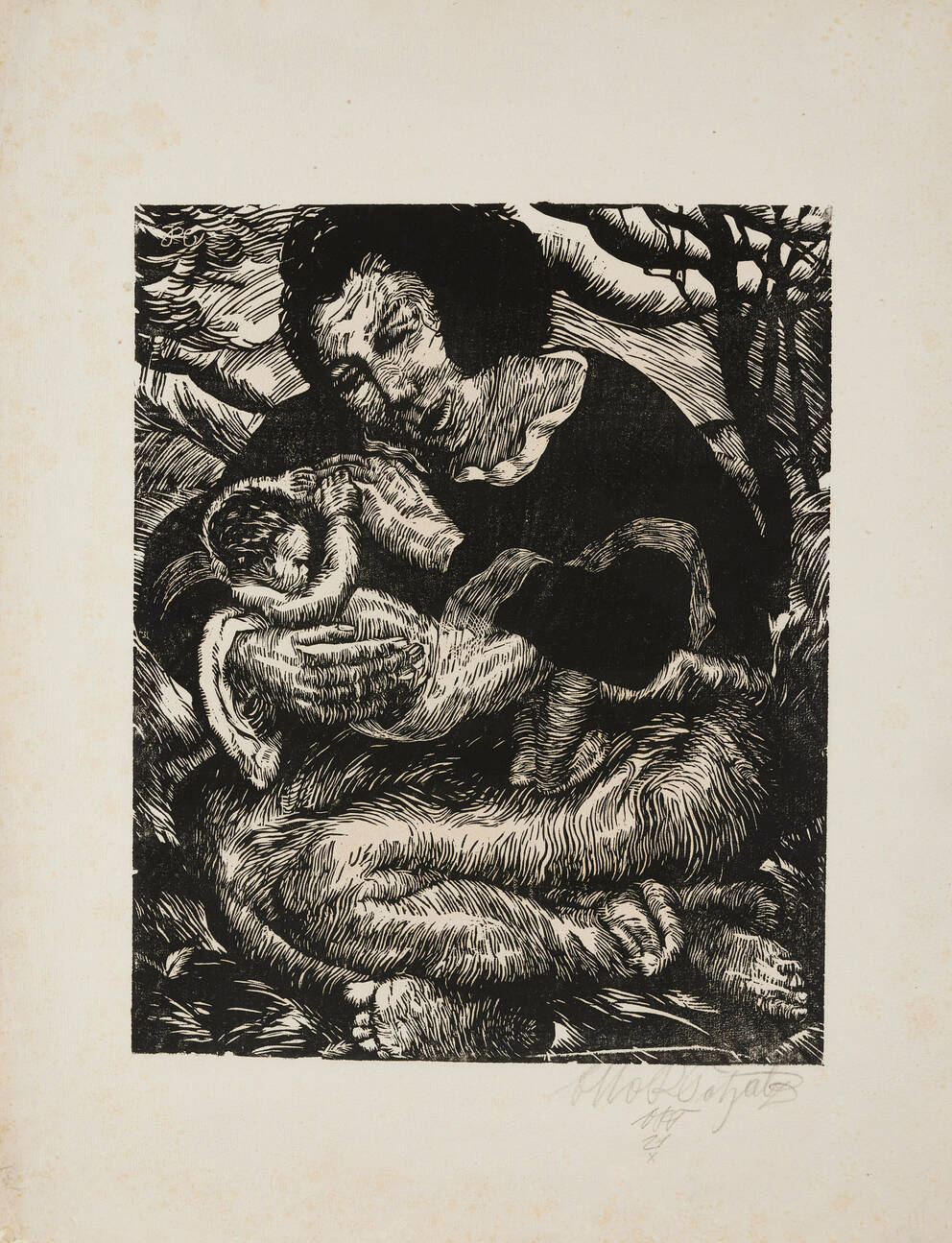 Leopold Museum,
Vienna © Bildrecht,
Vienna 2022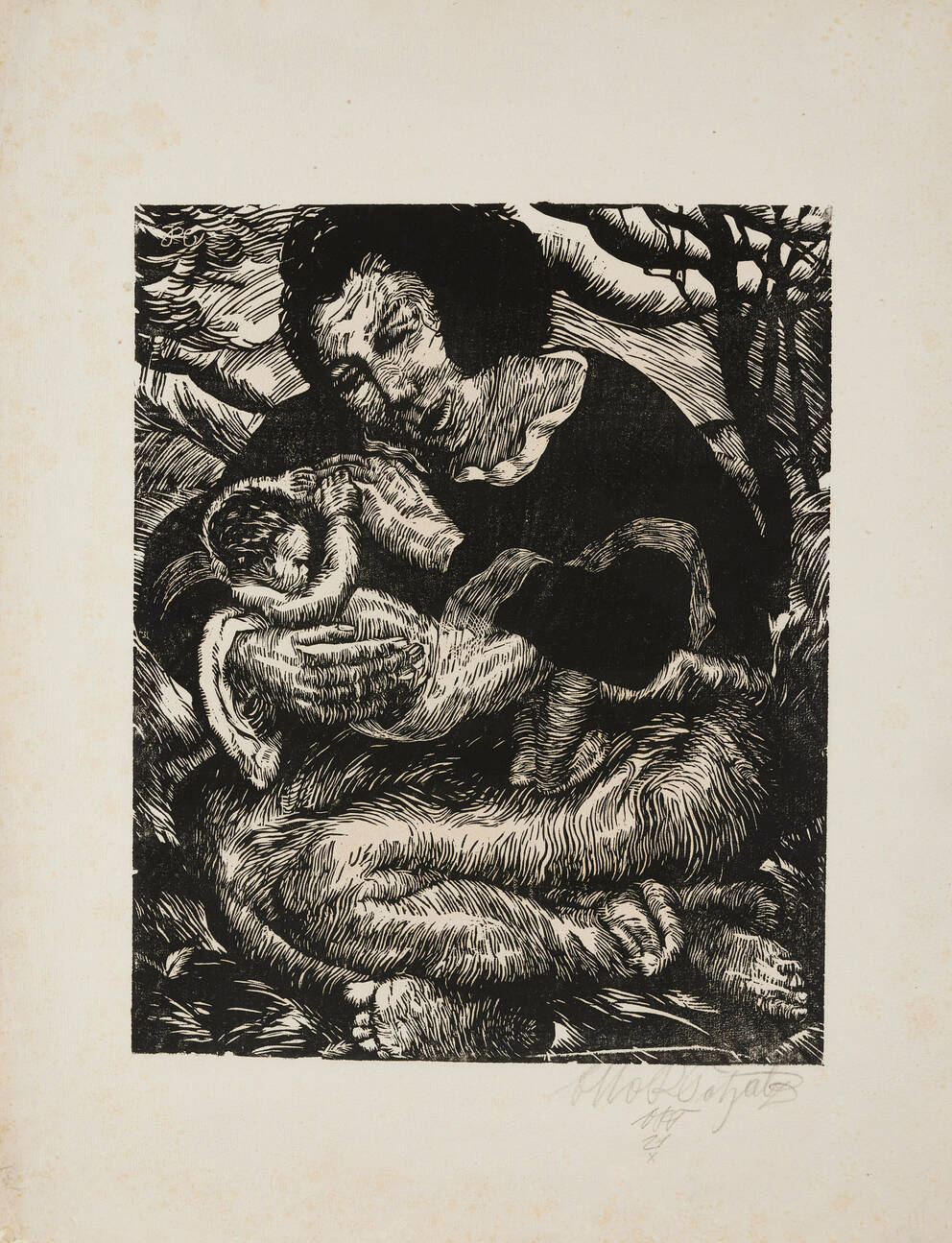 Artists
Otto Rudolf Schatz

(Vienna 1900–1961 Vienna)
Unfortunately not on display at the moment
Along with his work as a painter, the Austrian artist Otto Rudolf Schatz (1900–1961) was active primarily as a woodcutter – more than 1.500 extant motifs exist. The work Mother and Child shows a woman huddled in a landscape, lovingly tending to her baby. The artist carved the concentrated lines in a soft, curvy manner into the wood, creating a dense graphic composition with an interplay of different movements. With this theme, Schatz transferred the Christian motif "Madonna and Infant Jesus" into a contemporary context. The technique of woodcuts experienced a particular heyday at the time of Expressionism, as the angular, powerful lines in the wood accommodated the movement's demand for the primal and original.
Object data
Artist/author

Title

Mother and Child

Alternative title

Mother with Infant in a Landscape

Date

1921

Art movement

Hagenbund, Expressionism

Category

Graphic work

Material​/technique

Woodcut on paper

Dimensions

60×46 cm

Signature

Signed, monogrammed and dated lower right: OttoRSchatz ORS 21 x

Credit line

Leopold Museum, Vienna, Inv. 3597

Inventory access

Contributed to the Leopold Museum-Privatstiftung in 1994

Selection of Reference works

Otto Rudolf Schatz. Monografie und Werkverzeichnis, hrsg. von Stella Rollig/Christian Huemer, Belvedere Werkverzeichnisse, Band 7, Wien 2018.

Catalogue raisonne

Rollig/Huemer online 2018: EX 48275

Keywords
If you have further information on this object, please contact us.