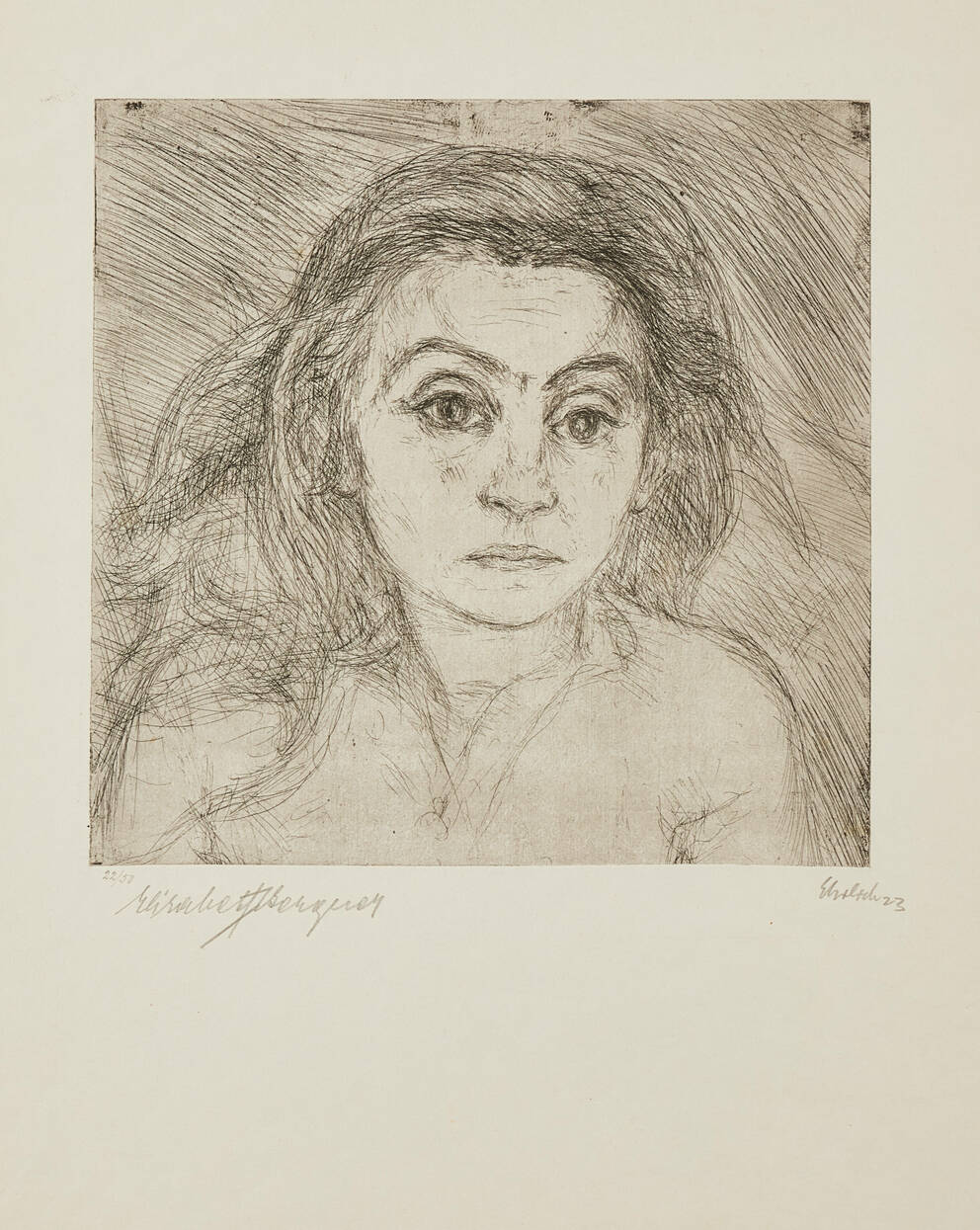 Leopold Museum,
Vienna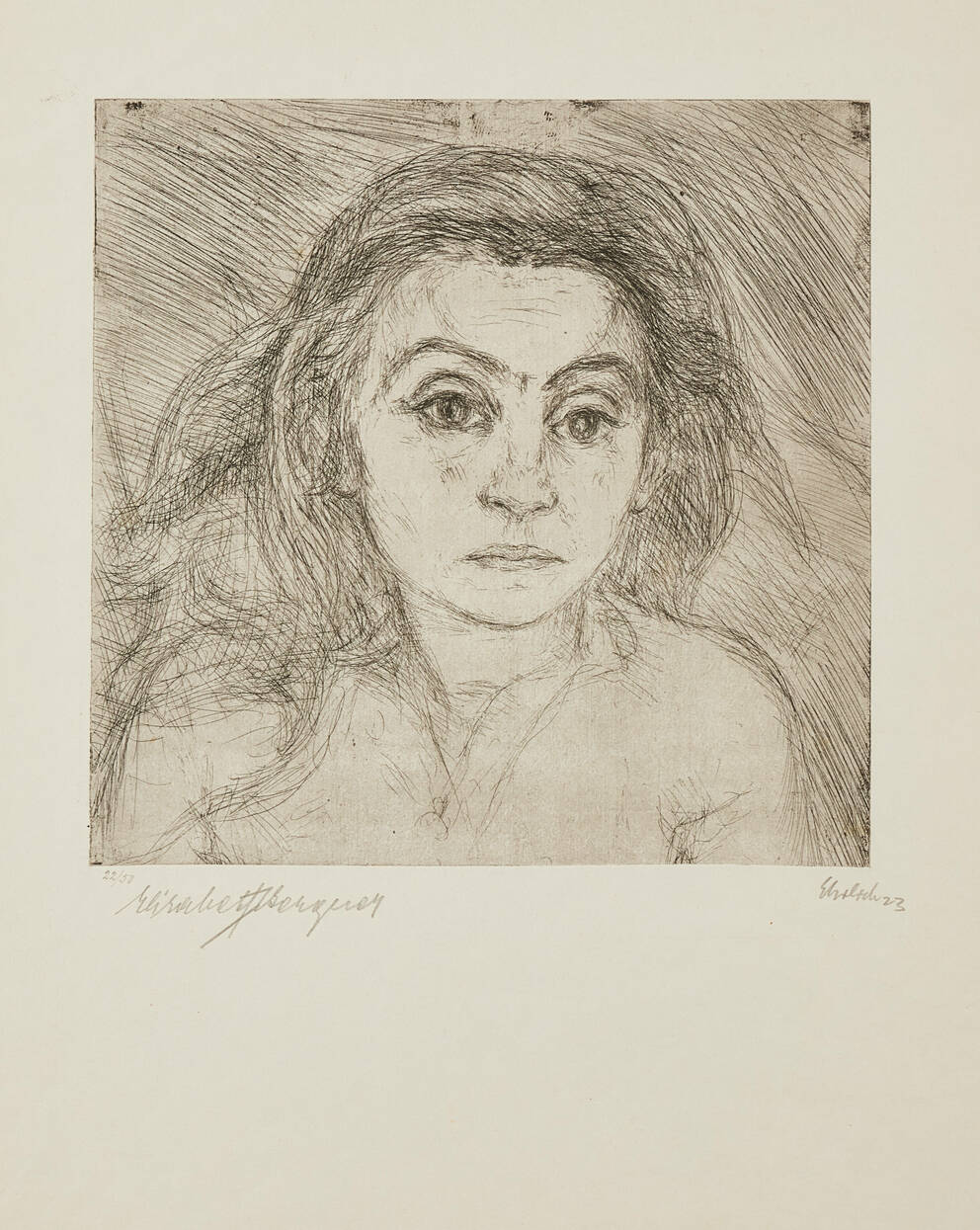 Elisabeth Bergner
1923
Etching on paper
47×33.8 cm
Artists
Georg Ehrlich

(Vienna 1897–1966 Lucerne)
Unfortunately not on display at the moment
Elisabeth Bergner (1897–1986) was an Austrian theater and film actress who lived in Berlin in the 1920s and had great theater success. Her close acquaintance with the graphic artist and sculptor Georg Ehrlich (1897–1966) resulted in several portraits of the celebrated star of the stage, with the artist taking special interest in the changeability of her face. Her clear facial features, the earnest blank eyes, the empty gaze, and the lips pressed tightly together all become markedly visible against an expressively designed background. Ehrlich was fascinated by this new type of women, dancers, actors, and film stars, oscillating between newly awakened self-confidence and fragility of the soul. In Elisabeth Bergner as his model, he found the ideal person to embody these characteristics.
Object data
Artist/author

Title

Elisabeth Bergner

Date

1923

Art movement

Hagenbund, Expressionism

Category

Graphic work

Material​/technique

Etching on paper

Dimensions

47×33.8 cm

Signature

Signed and dated lower right: Ehrlich 23; numbered and designated lower left: 22/50 Elisabeth Bergner

Credit line

Leopold Museum, Vienna, Inv. 3625

Inventory access

Contributed to the Leopold Museum-Privatstiftung in 1994

Keywords
If you have further information on this object, please contact us.