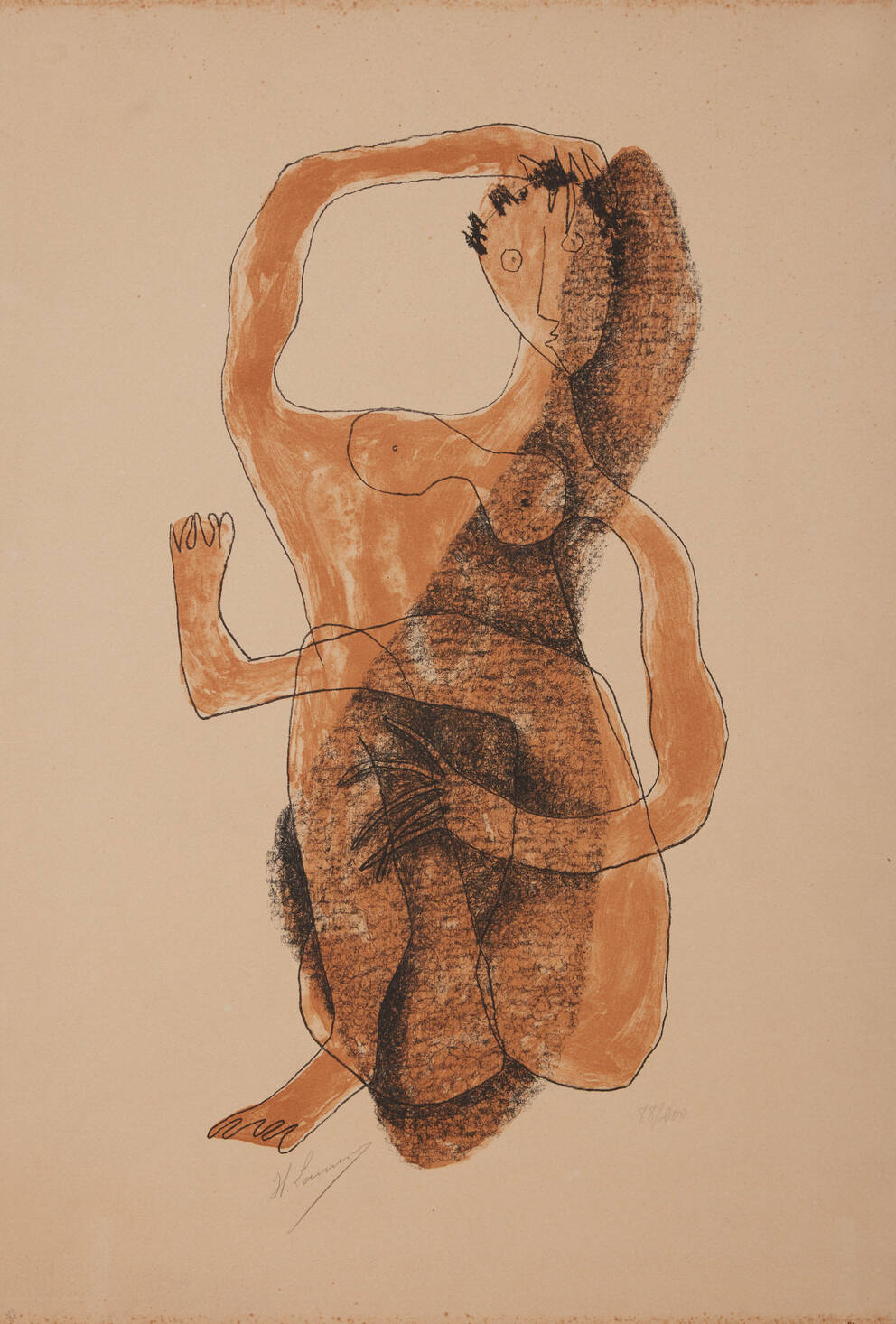 Leopold Museum,
Vienna © Bildrecht,
Vienna 2022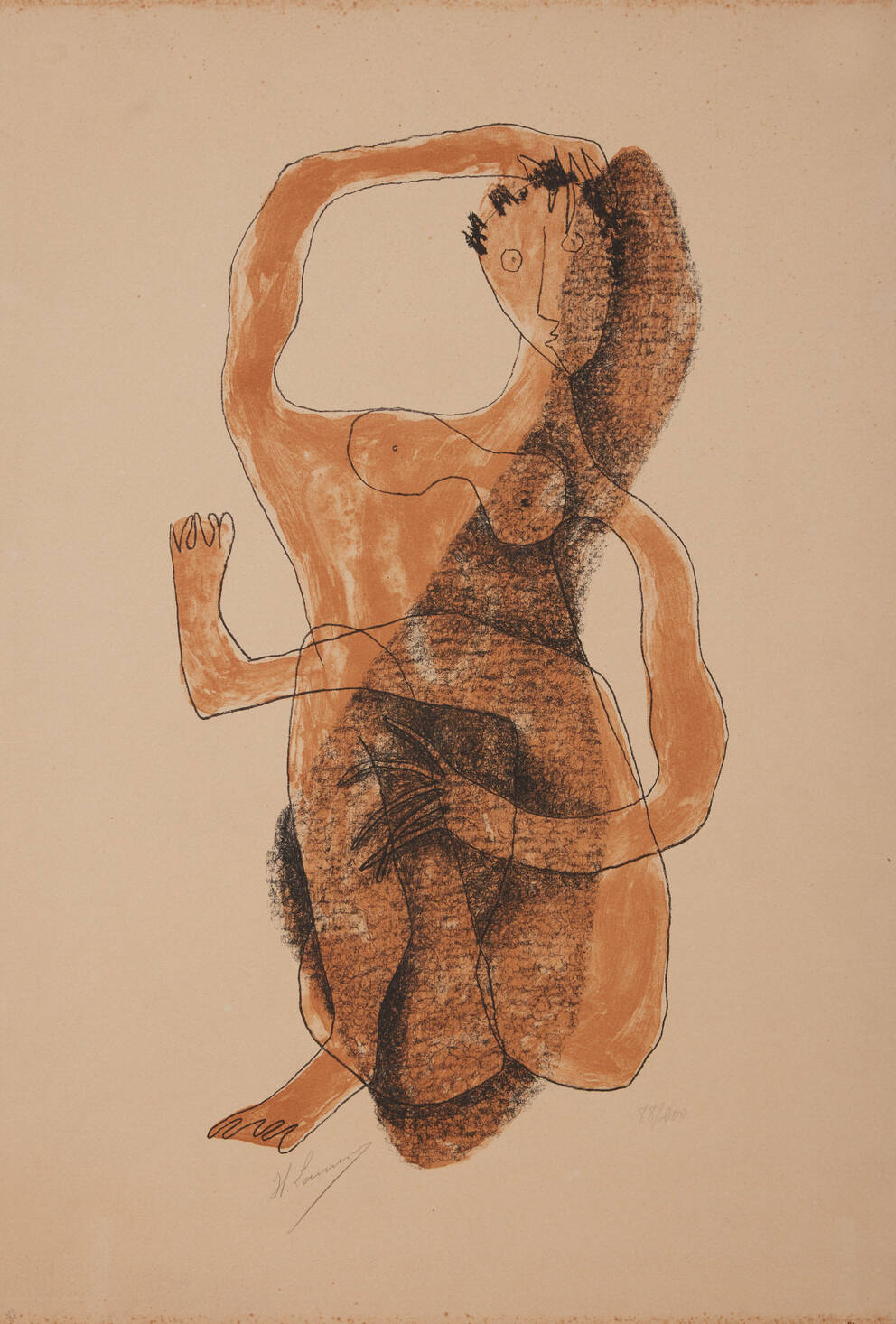 Nude
1950
Color lithograph on paper
56.5×38 cm
Artists
Henri Laurens

(Paris 1885–1954 Paris)
Unfortunately not on display at the moment
This lithograph by the French sculptor and draftsman Henri Laurens (1885–1954) shows a bizarre body. The female nude appears distorted to such an extent that it only roughly corresponds to anatomical facts. Individual limbs are excessively enlarged, elongated and bent, resulting in a rather peculiar creature. Through the interplay of the fullness created by the color zones and the flowing lines of the graphic details, the seated figure is invested with a space-filling presence. From 1911, Laurens belonged to the narrow circle of Cubists. Influenced by the works of Pablo Picasso (1881–1973) and Georges Braque (1882–1963), he began to transfer Cubist motifs and ideas to his sculptural works. After 1920, Laurens formulated a softer design vocabulary and a more compact volume in his post-Cubist works. In his late oeuvre, he distanced himself from Cubist formulas in his sculptures and explored the theme of body and space in the plane in printed graphic works created alongside his sculptural work.
Object data
Artist/author

Title

Nude

Date

1950

Art movement

Art after 1945

Category

Graphic work

Material​/technique

Color lithograph on paper

Dimensions

56.5×38 cm

Signature

Signed lower left: H. Laurens; numbered lower right: 88/200

Credit line

Leopold Museum, Vienna, Inv. 3698

Inventory access

Contributed to the Leopold Museum-Privatstiftung in 1994

Keywords
If you have further information on this object, please contact us.