Larkspur in Ceramic Jug
, 1913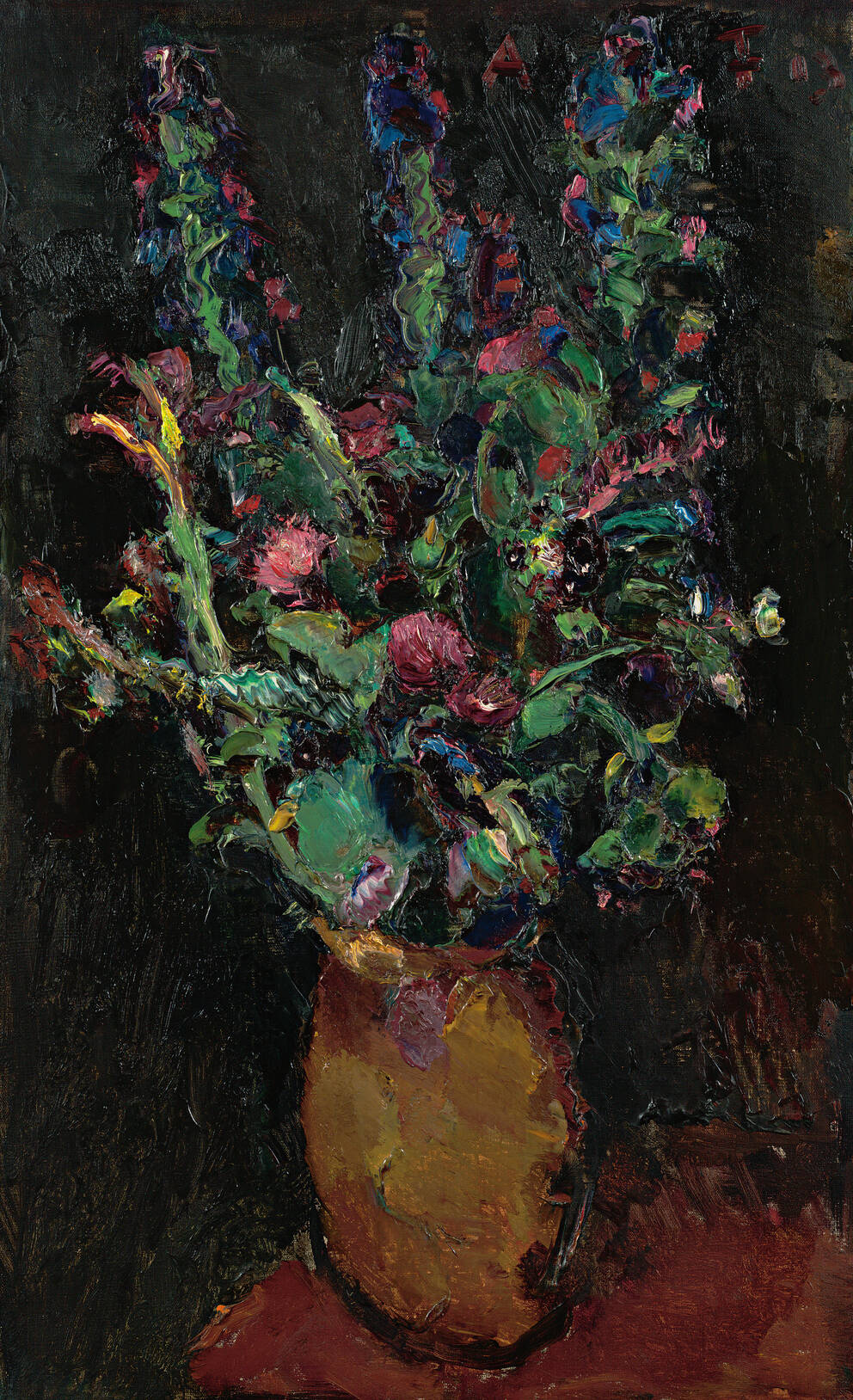 Leopold Museum,
Vienna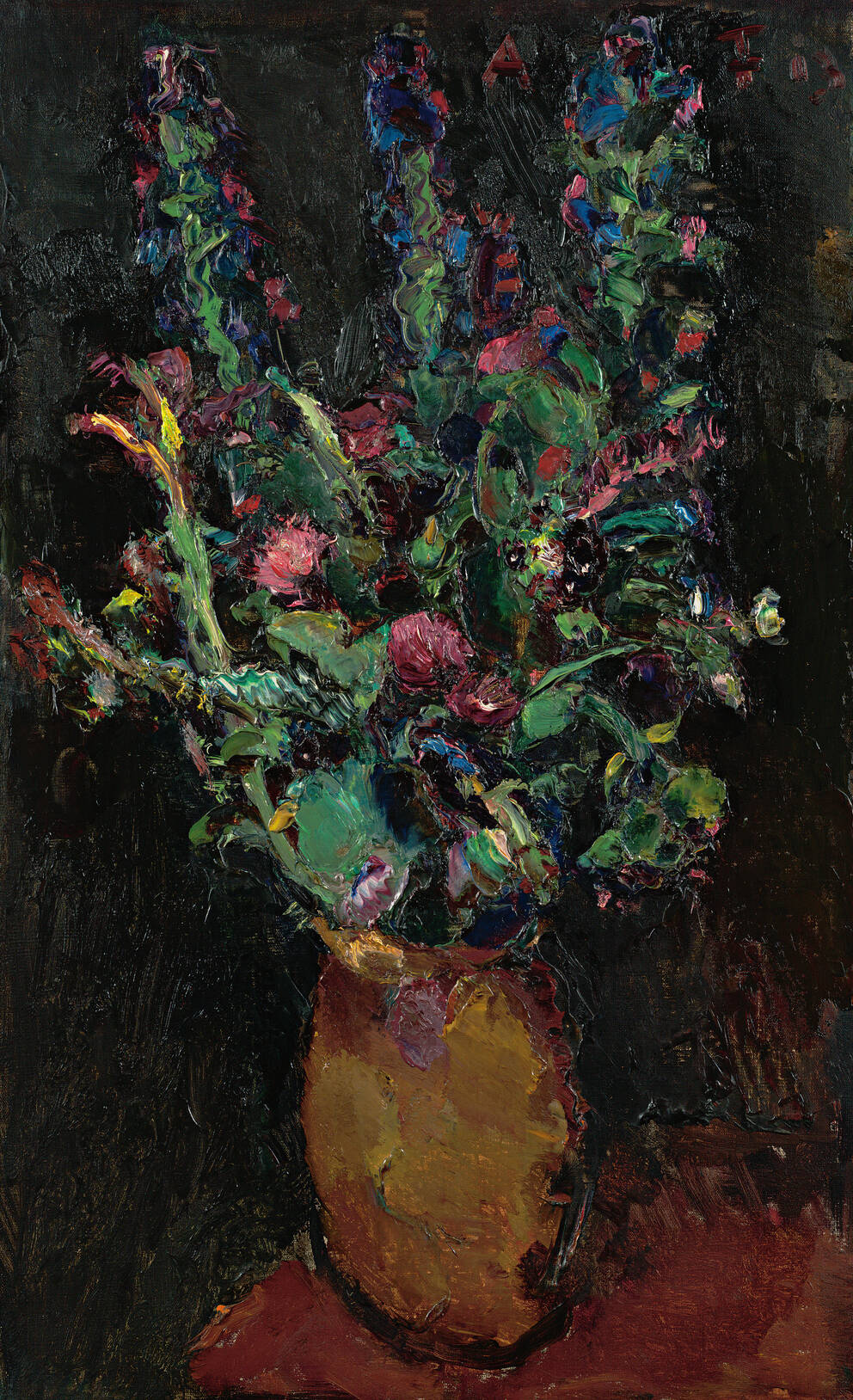 Larkspur in Ceramic Jug
1913
Oil on canvas
67.5×42.2 cm
Artists
Anton Faistauer

(St. Martin near Lofer 1887–1930 Vienna)
Unfortunately not on display at the moment
In Larkspur in Ceramic Jug of 1913, Anton Faistauer (1887–1930) takes up the traditional subject of a flower vase as a still-life motif, enveloping it in the mysterious dark and somber atmosphere of the Baroque. But unlike in Baroque models, he throws a color composition, which could come from a rural environment, on the canvas with swift and sketchy brush strokes. The focus here is much more on overall effect than on detailed representation of flowers. And it is not an expensive bouquet of exotic flowers but a bunch of larkspur, which often grows in gardens. At the time of creation of this painting, flower still lifes by Faistauer were much in demand.
Object data
Artist/author

Title

Larkspur in Ceramic Jug

Date

1913

Art movement

Expressionism

Category

Painting

Material​/technique

Oil on canvas

Dimensions

67.5×42.2 cm

Signature

Monogrammed and dated upper right: F. 13

Credit line

Leopold Museum, Vienna, Inv. 520

Inventory access

Contributed to the Leopold Museum-Privatstiftung in 1994

Selection of Reference works

Franz Fuhrmann: Anton Faistauer 1887–1930 mit dem Werkvezeichnis der Gemälde, Salzburg 1972.

Keywords
If you have further information on this object, please contact us.
Provenance
Provenance research
Leopold Museum
i
Dr. Rudolf Leopold, Wien (o.D.);
Leopold Museum-Privatstiftung, Wien (seit 1994).
For provenance related information, please contact us.