Table for the Berlin apartment of Jerome Stonborough and Margarete Stonborough-Wittgenstein
, 1905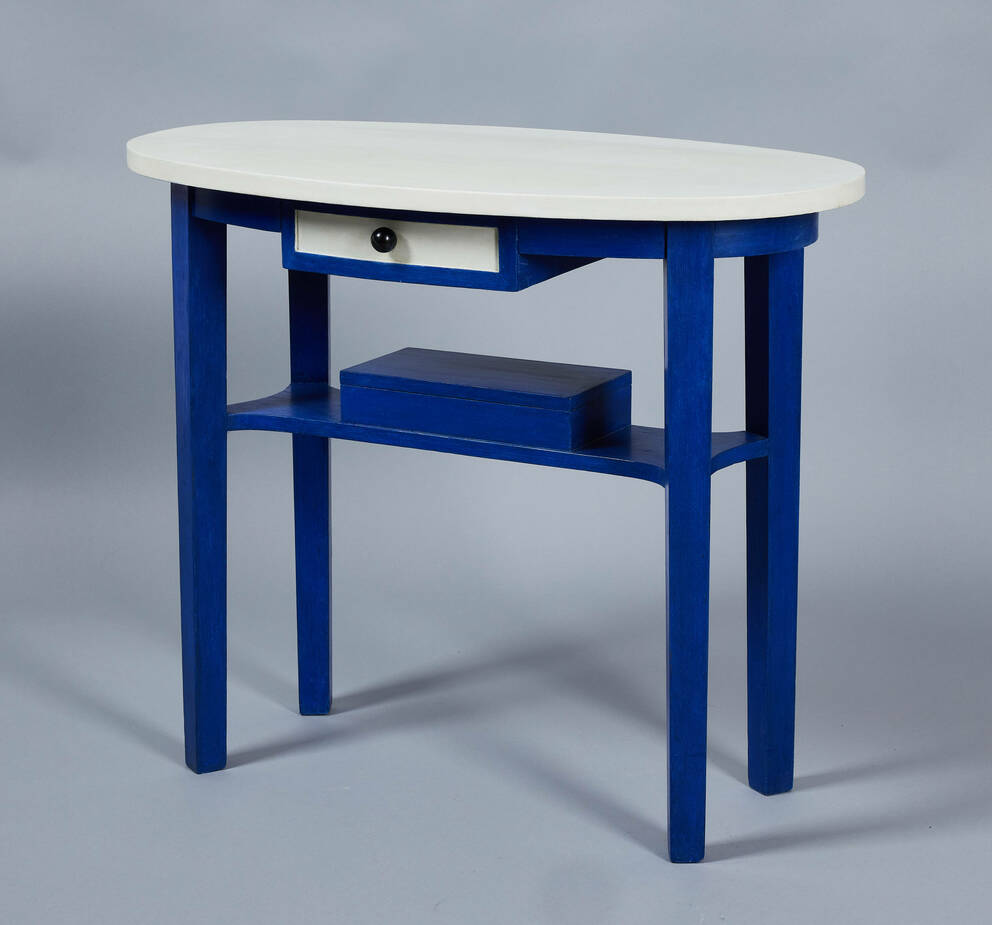 Leopold Museum,
Vienna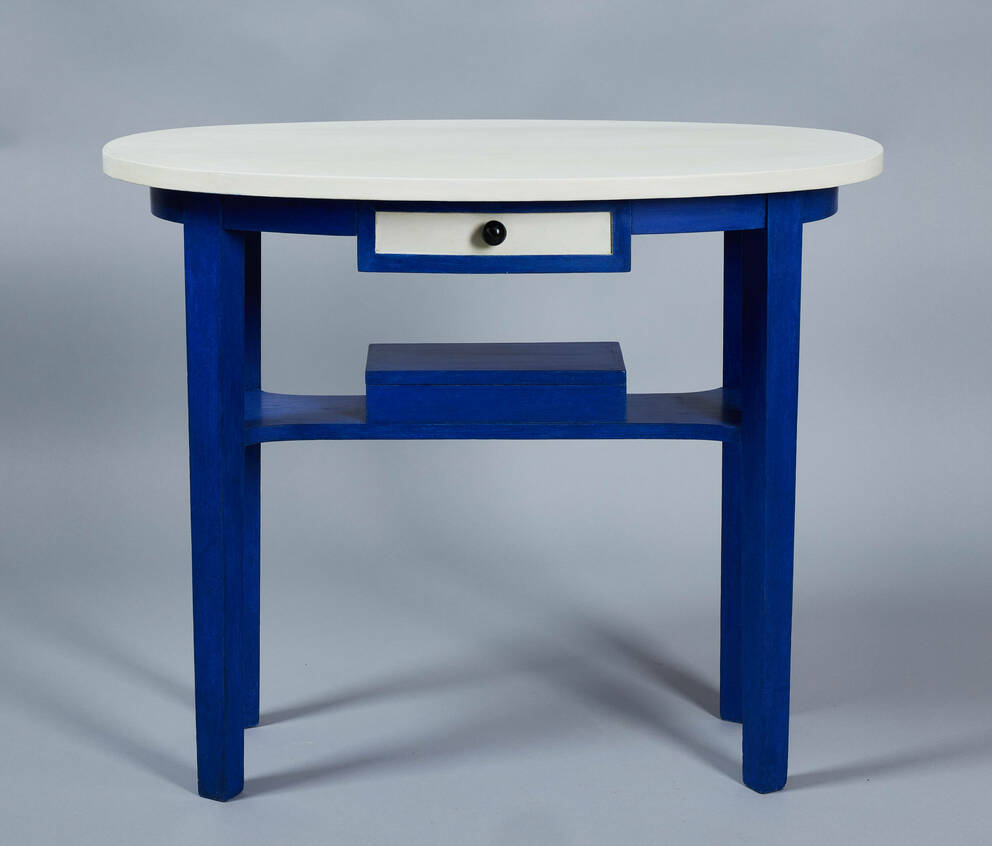 Leopold Museum,
Vienna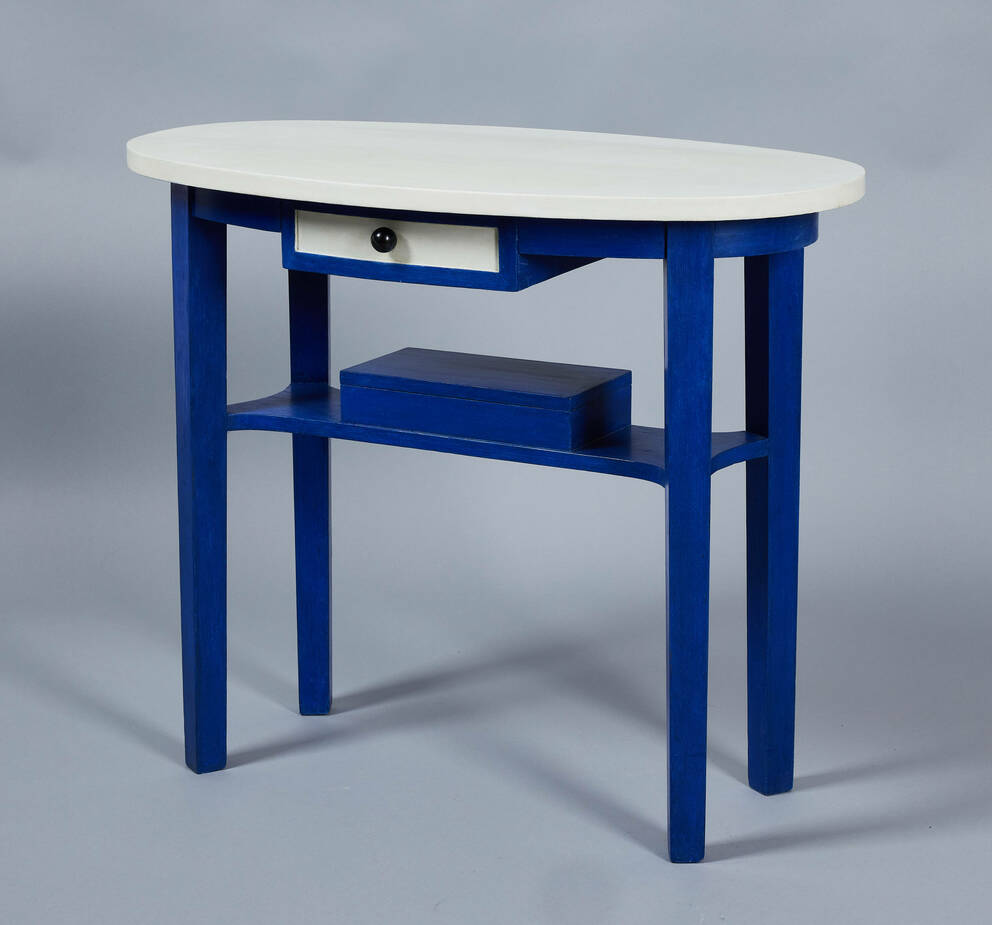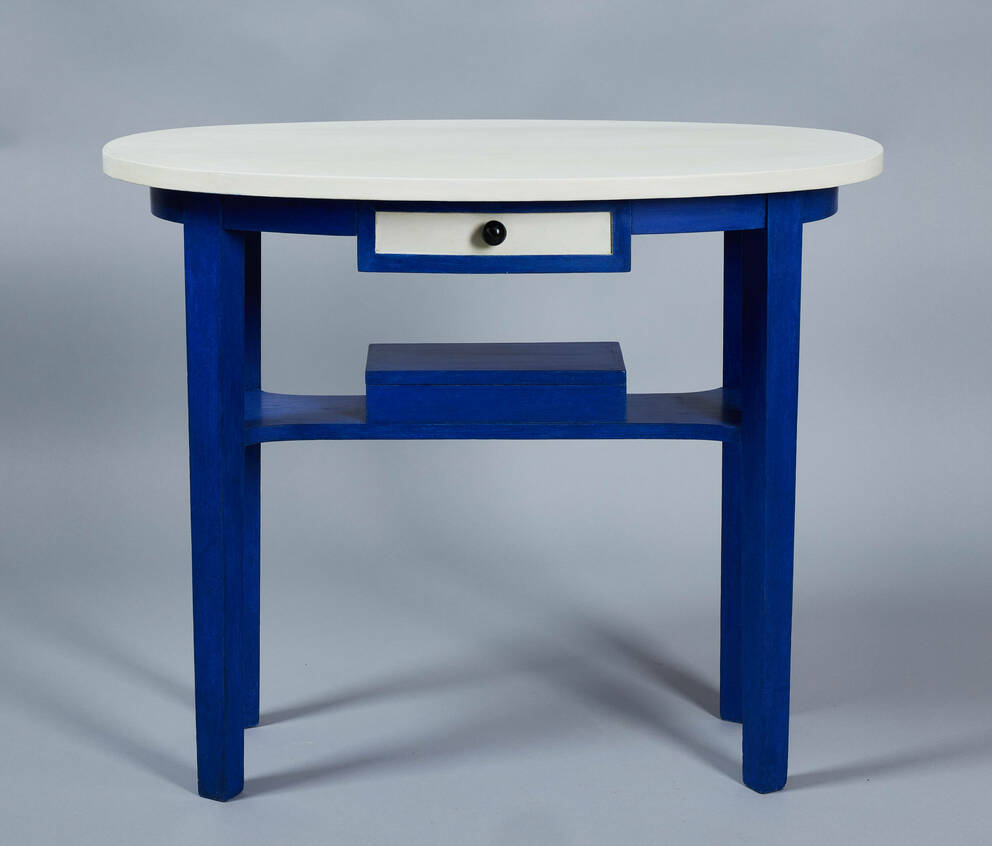 Table for the Berlin apartment of Jerome Stonborough and Margarete Stonborough-Wittgenstein
1905
Softwood, varnished white and blue
75.0×100.0×50.0 cm
Artists
Koloman Moser

(Vienna 1868–1918 Vienna)

Wiener Werkstätte
Currently on display at OG4
On the occasion of the wedding of his daughter Margarete Wittgenstein (1882–1958) to New York industrialist Jerome Stonborough (1873–1938) in 1905 and the couple's subsequent move to Berlin, steel tycoon Karl Wittgenstein (1847–1913) commissioned the two artists Josef Hoffmann (1870–1956) and Koloman Moser (1868–1918) to design the interior of the newlyweds' apartment. The designs were executed by the Wiener Werkstätte, which completed the apartment within the same year. Similar to the
Eisler von Terramare Apartment
, whose complete interior design was created by Moser in 1902, the interior design for this Berlin apartment was also conceptualized as a Gesamtkunstwerk, or universal work of art. The small
Table
as well as the
Laundry Chest
are taken from the servant's room in the apartment. The furniture in this room was varnished white and blue and characterized by a clear and simple design vocabulary.
Object data
Artist/author

Design: Koloman Moser
Execution: Wiener Werkstätte

Title

Table for the Berlin apartment of Jerome Stonborough and Margarete Stonborough-Wittgenstein

Date

1905

Art movement

Wiener Werkstätte

Category

Furniture

Material​/technique

Softwood, varnished white and blue

Dimensions

75.0×100.0×50.0 cm

Credit line of the permanent loan

Ernst Ploil, Vienna

Selection of Reference works

Koloman Moser- Die Sammlung Leopold, hrsg. von Elisabeth Leopold/Stefan Kutzenberger, Wien 2018 (Ausst.-Kat. Leopold Museum, Wien, 18.01.2018-10.06.2018).
Koloman Moser 1868-1818, hrsg. von Rudolf Leopold/Gerd Pichler, Wien 2007 (Ausst.-Kat. Leopold Museum, Wien, 25.05.2007-10.09.2007).

Keywords
If you have further information on this object, please contact us.