Cabinet for the Kunstschau
, 1920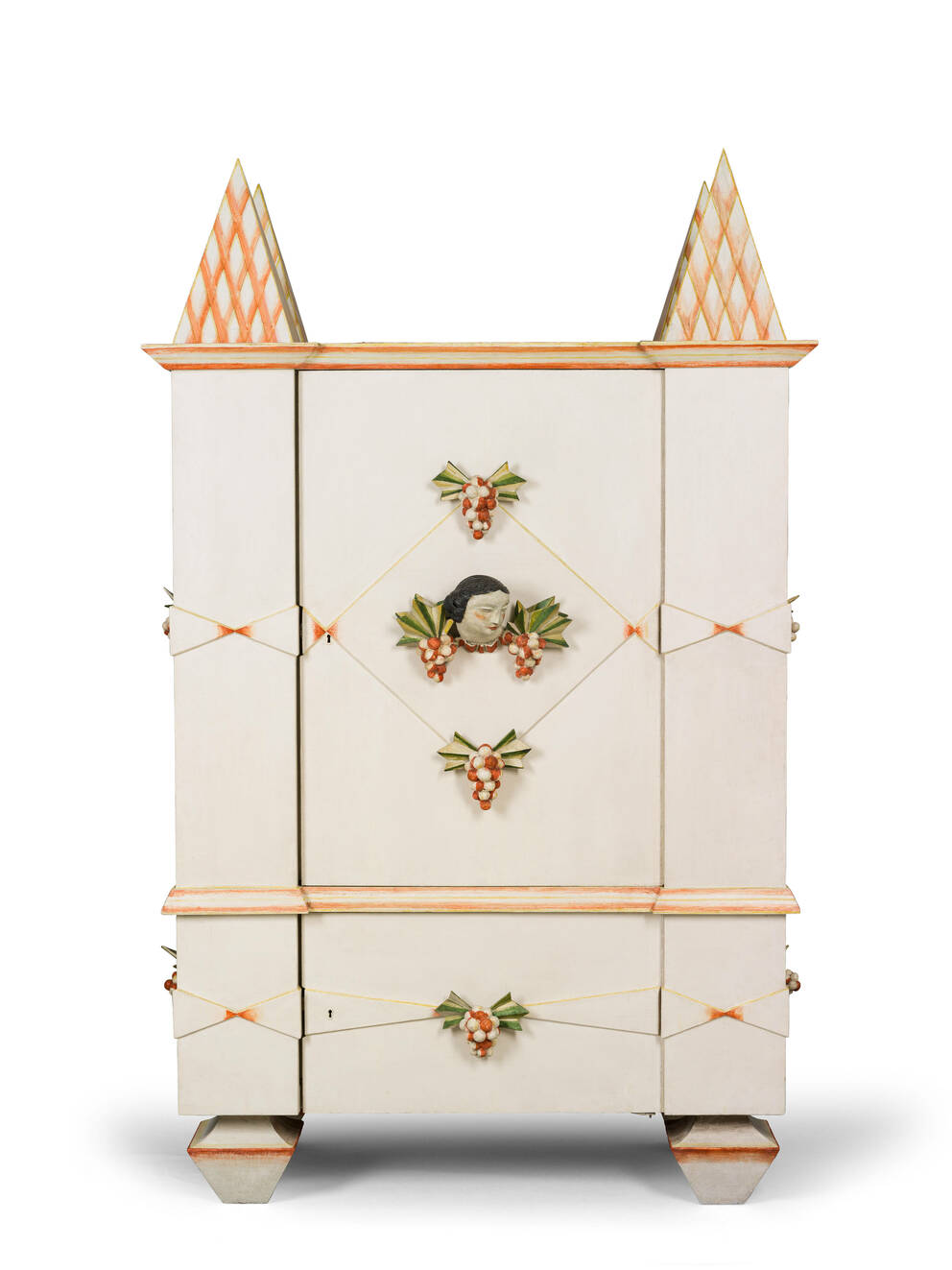 Leopold Museum,
Vienna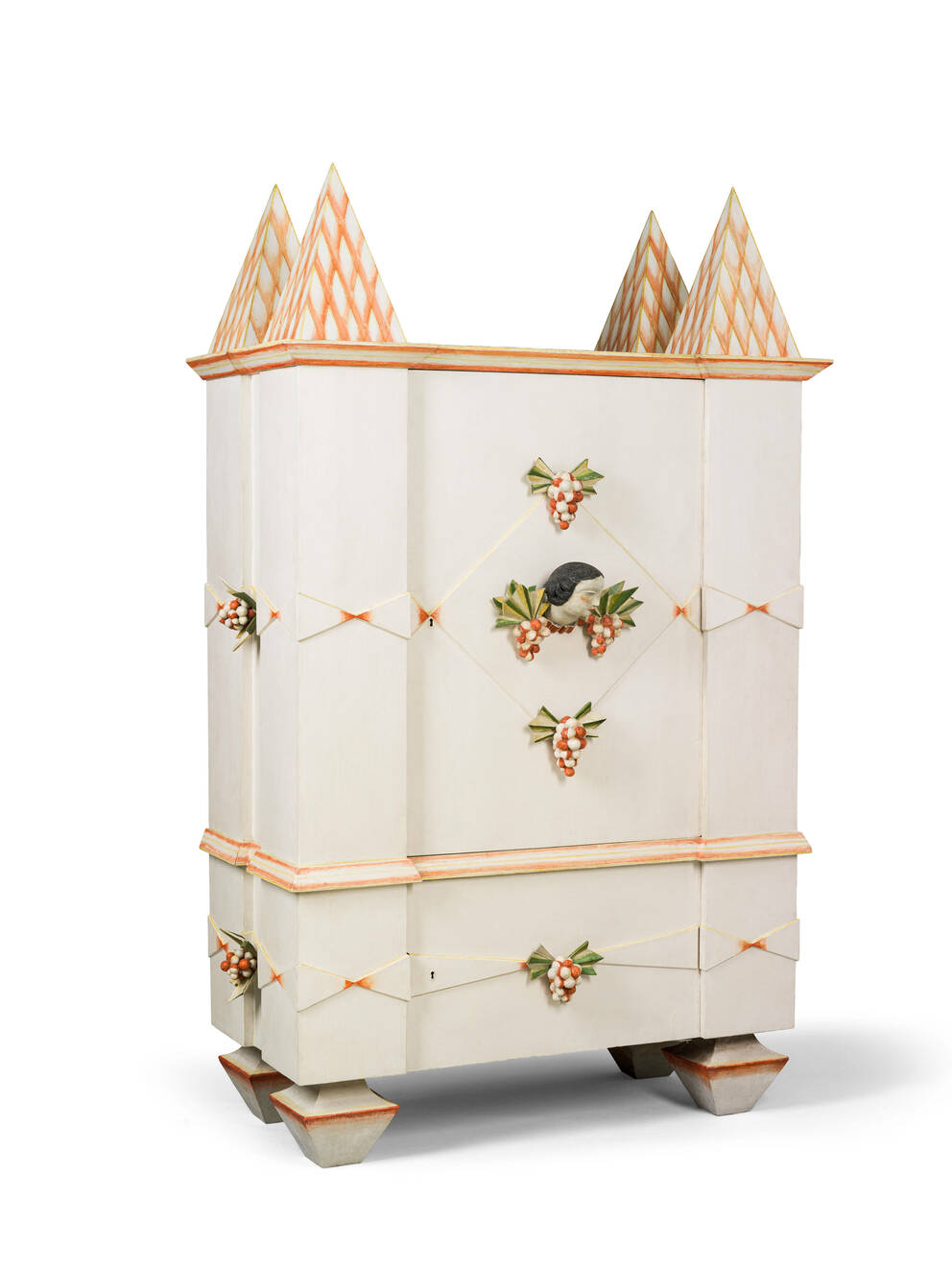 Leopold Museum,
Vienna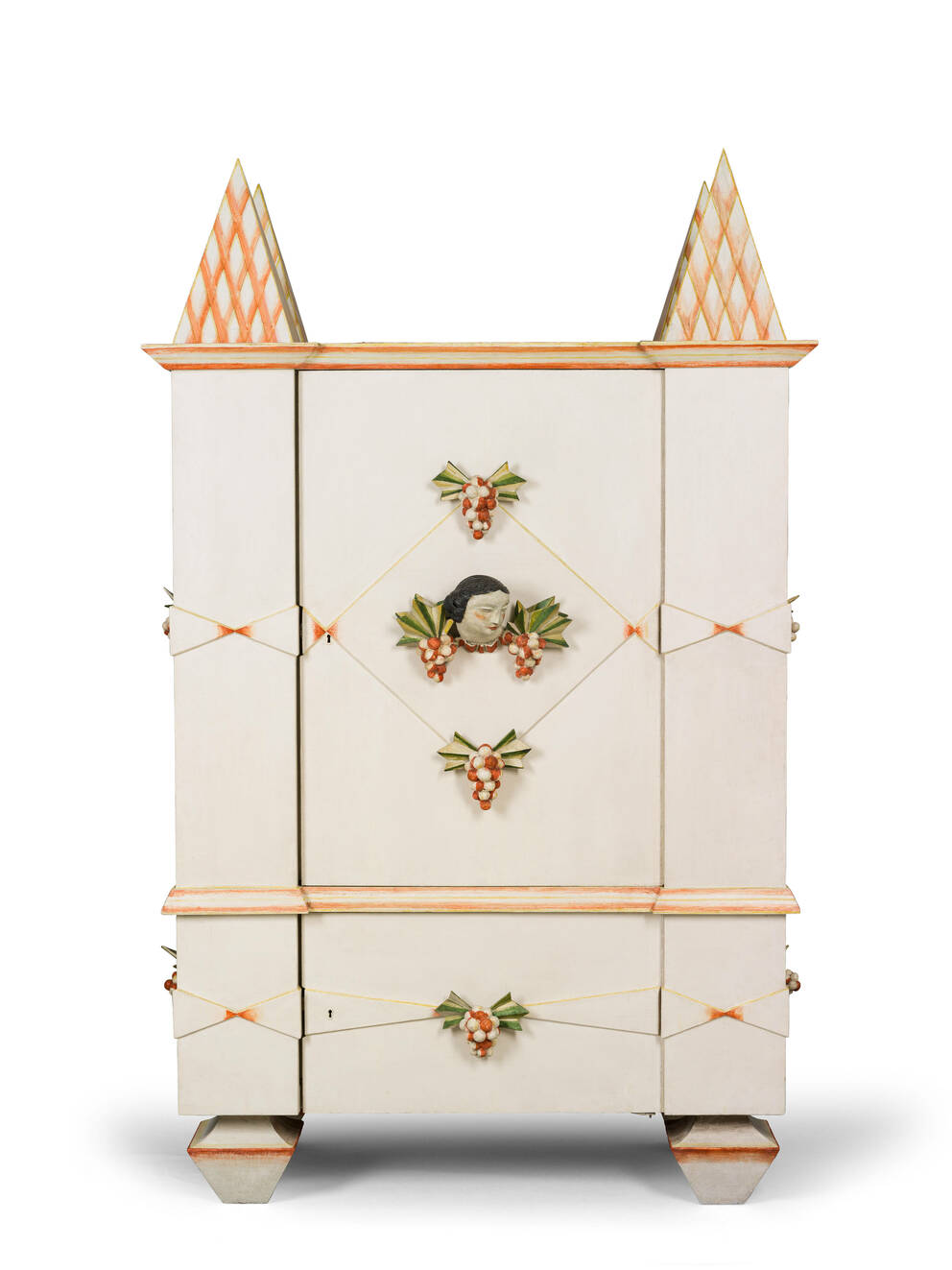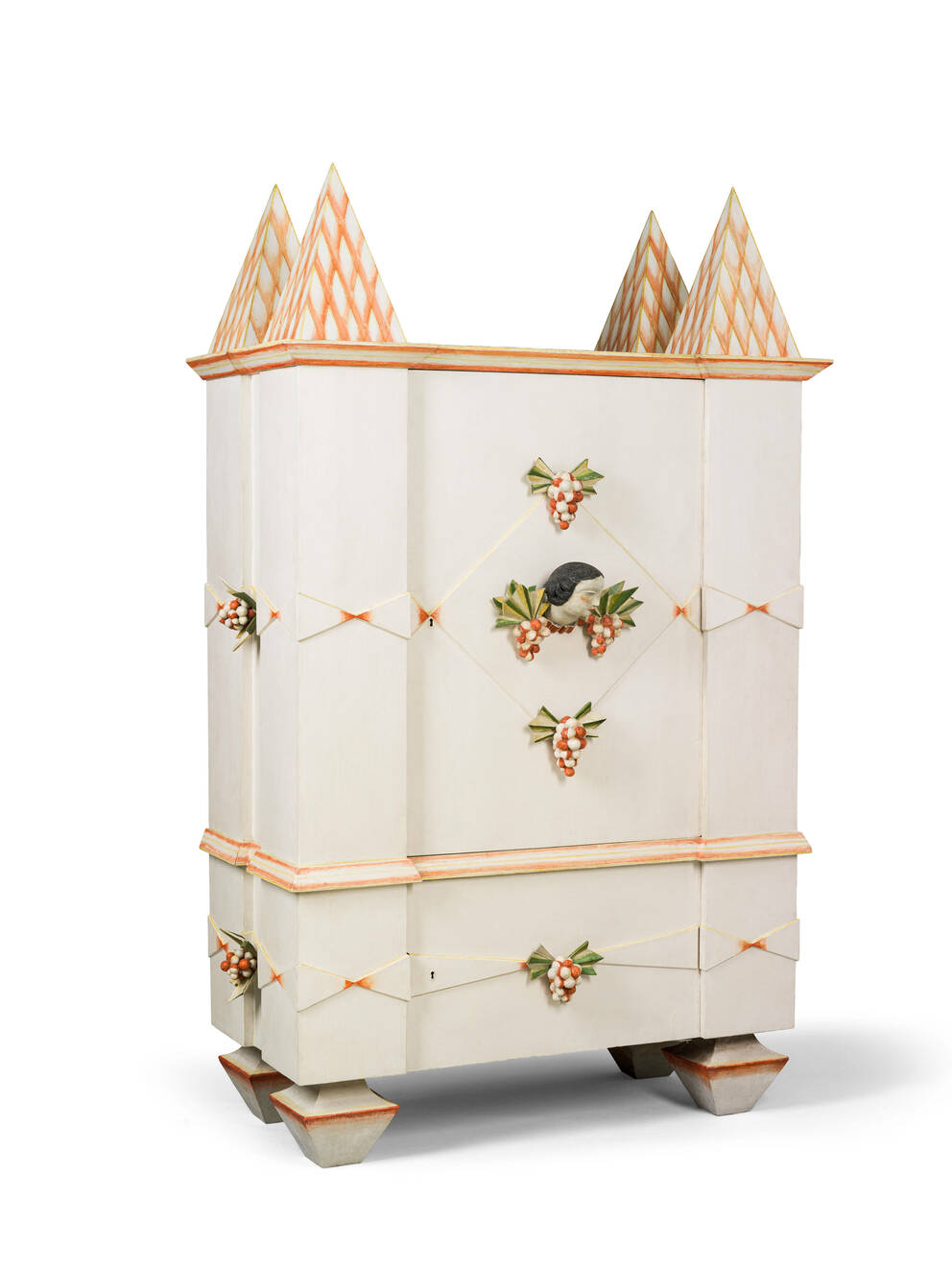 Cabinet for the Kunstschau
1920
Coniferous wood, white varnish, red paint; carvings made from limewood, colored; wallpapered interior
208×128×63.5 cm
Artists
Dagobert Peche

(St. Michael im Lungau 1887–1923 Mödling)

Max Schmidt

(Vienna 1861–1935 Budapest)

Wiener Werkstätte
Currently on display at EG
The architect, designer and graphic artist Dagobert Peche (1887–1923) created this cabinet for the 1920 Kunstschau. As part of this exhibition, held at the Museum of Art and Industry (present-day MAK), Peche was afforded the opportunity to furnish an entire room. For the design of this cabinet, the artist used a rectangular basic form, divided into two tiers, with two protruding pilaster strips on the edges. These rest on inverted obelisks, a motif that harks back to Neoclassical furniture art. Above the ledges, the cabinet boasts pointed pyramids painted with rhombuses as a finials. The middle part, which is slightly set back, contains two doors. These and the sides are covered with horizontal relief bands which also take up the rhombus motif and feature three-dimensional carvings in the shape of a female head and stylized grapes. The cabinet is made from coniferous wood painted white, dusty pink and green, and is papered on the inside with a wallpaper designed by Peche. The execution on behalf of the Wiener Werkstätte was entrusted to the cabinetmaker Max Schmidt (1861–1935).
Object data
Artist/author

Dagobert Peche
Execution: Max Schmidt
for the: Wiener Werkstätte

Title

Cabinet for the Kunstschau

Date

1920

Art movement

Wiener Werkstätte

Category

Furniture

Material​/technique

Coniferous wood, white varnish, red paint; carvings made from limewood, colored; wallpapered interior

Dimensions

208×128×63.5 cm

Credit line of the permanent loan

Ernst Ploil, Vienna

Keywords
If you have further information on this object, please contact us.