Portrait of Cornelia
, undated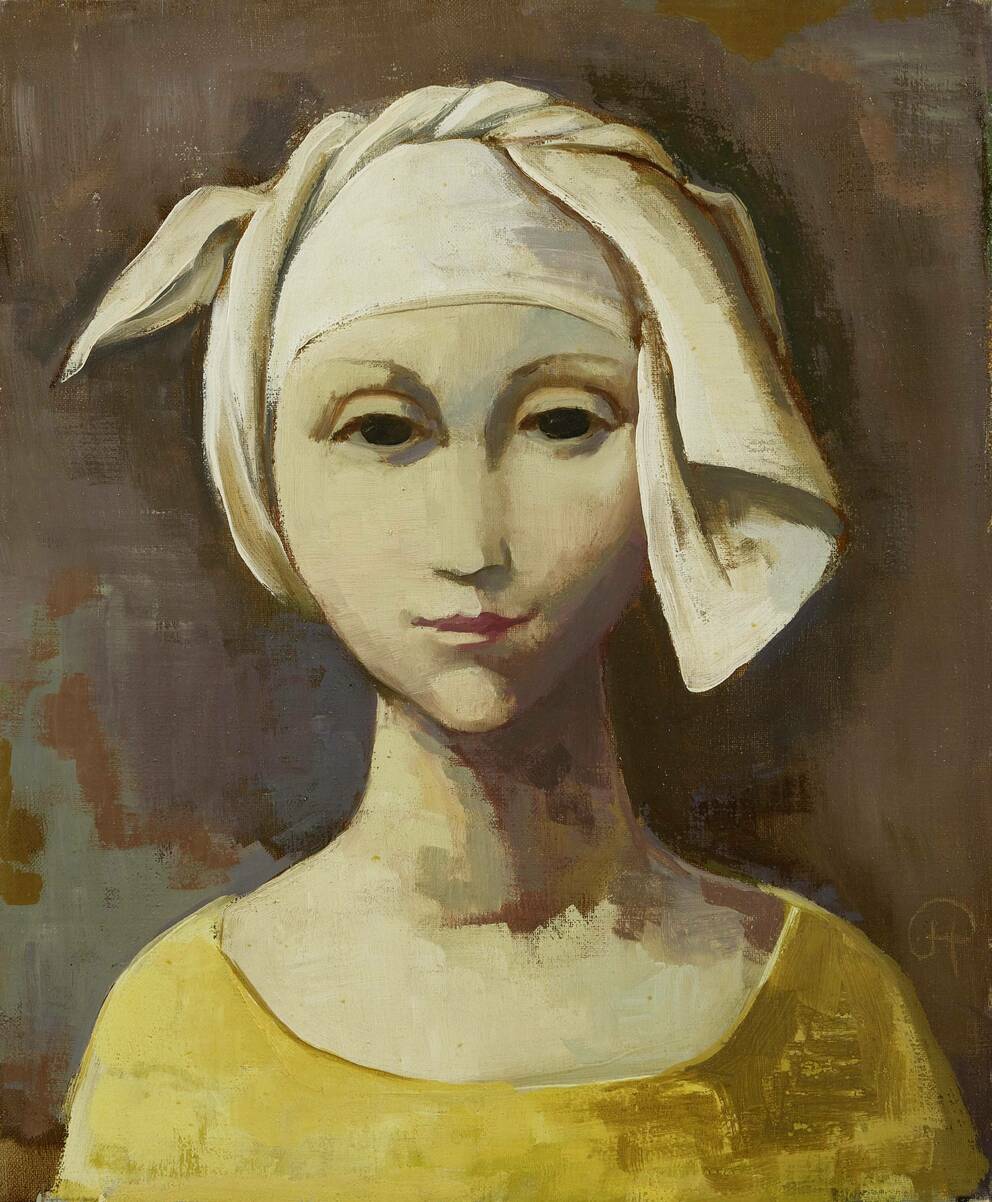 Leopold Museum,
Vienna © Bildrecht,
Vienna 2022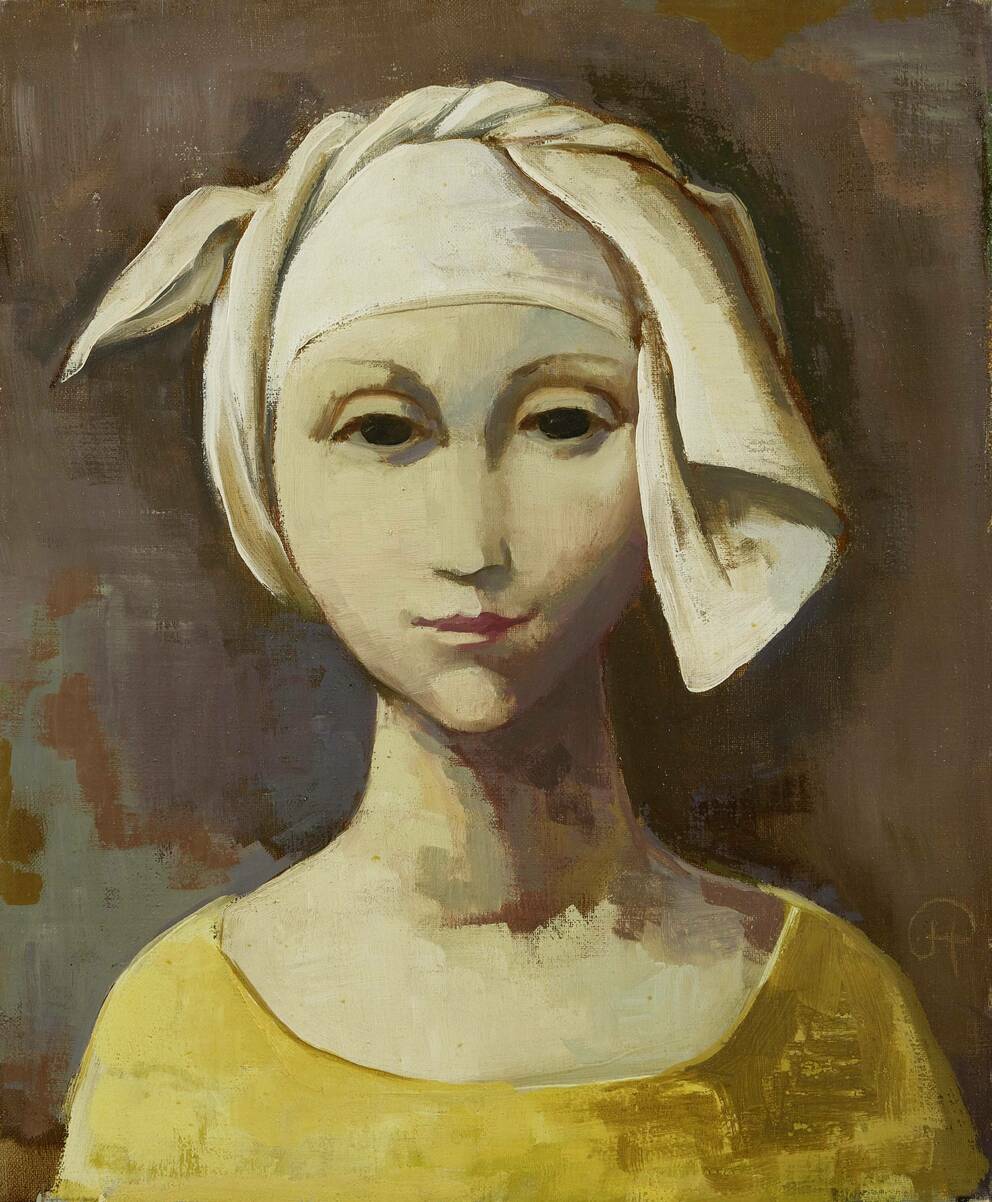 Portrait of Cornelia
undated
Oil on canvas
46.3×38.6 cm
Artists
Karl Hofer

(Karlsruhe 1878–1955 Berlin)
Currently on display at EG
The smiling girl represents both a lifeless portrait and a sensual figure, attractive and aloof in equal measure. Her eyes, as dark as the background, are of a fullness that could also be construed as emptiness, like a mask. In this painting, Karl Hofer (1878–1955) managed a balancing act between creating a neutral portrait and discreetly taking part in his model's inner life. In 1955, when he was embroiled in a grueling polemic with the representatives of post-war abstraction, the Berlin artist stated: "The central problem of the fine arts is, and will always be, man and the human aspect, the eternal drama." While his approach to his subjects reveals formal similarities with Expressionism and New Objectivity, Hofer always kept his distance from the radical forms of European Modernism.
Object data
Artist/author

Title

Portrait of Cornelia

Date

undated

Art movement

New Objectivity, Expressionism

Category

Painting

Material​/technique

Oil on canvas

Dimensions

46.3×38.6 cm

Credit line of the permanent loan

Collection Schedlmayer

Selection of Reference works

Die Sammlung Schedlmayer. Eine Entdeckung, hrsg. Hans-Peter Wipplinger/Ivan Ristic, Wien 2021 (Ausst.-Kat. Leopold Museum, Wien, 10.09.2021-20.02.2022).

Keywords
If you have further information on this object, please contact us.