Seated Woman in front of a Stove (Erna)
, 1913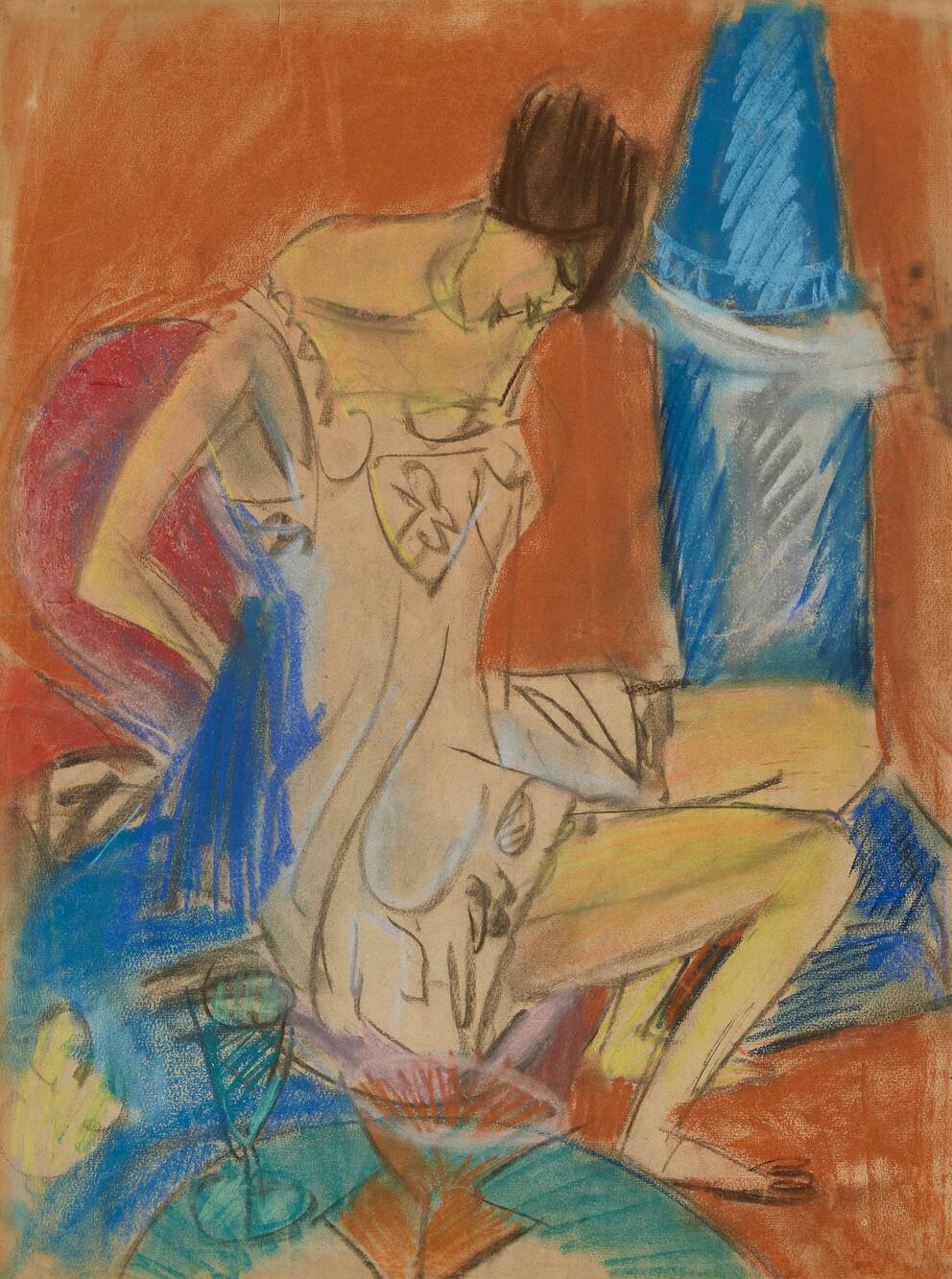 Leopold Museum,
Vienna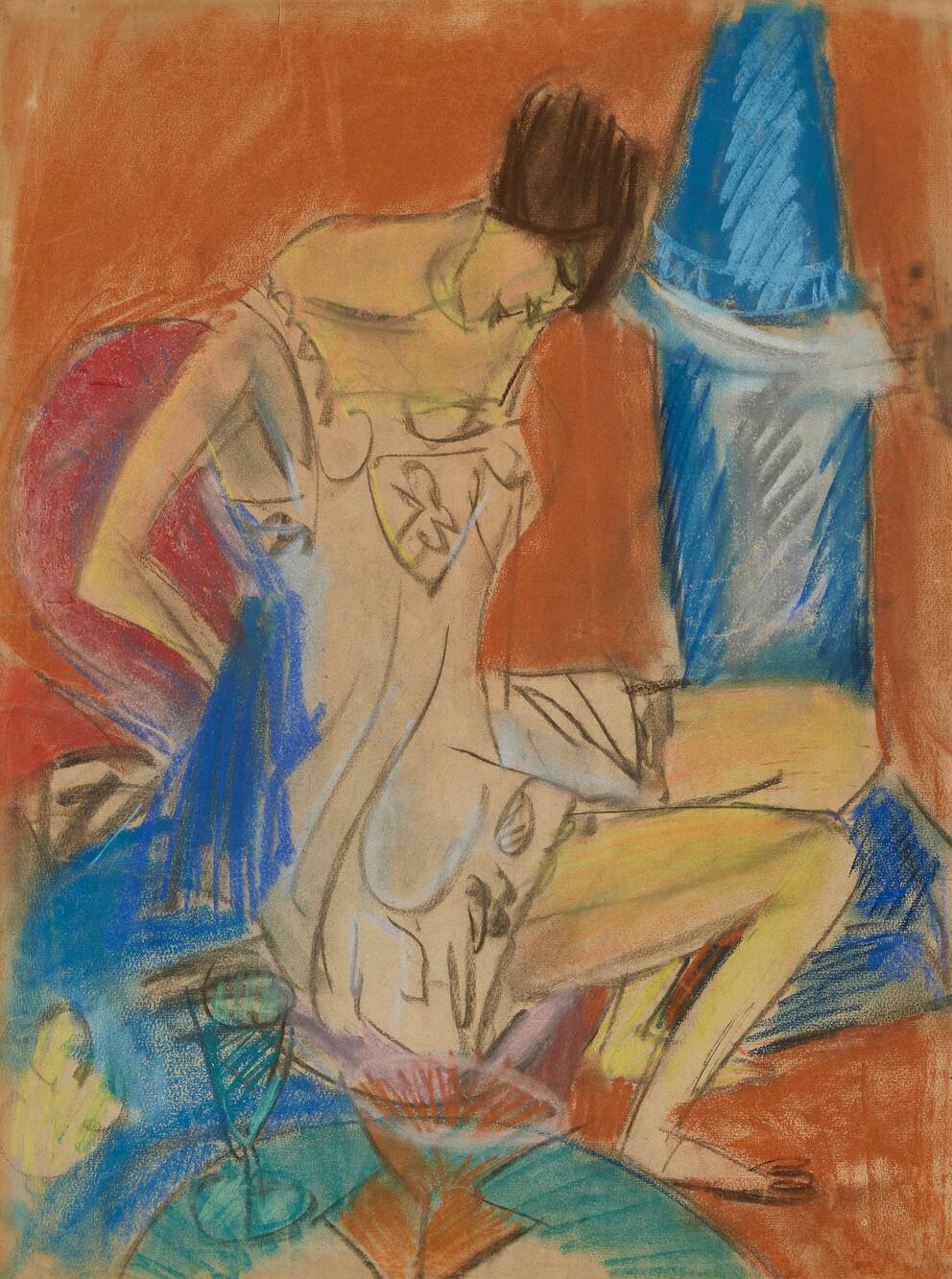 Seated Woman in front of a Stove (Erna)
1913
Pastel chalk on paper
67.5×51.3 cm
Artists
Ernst Ludwig Kirchner

(Aschaffenburg 1880‒1938 Davos Frauenkirch )
Unfortunately not on display at the moment
In December 1911, Ernst Ludwig Kirchner (1880–1938) moved from Dresden to Berlin, where he became a passionate pictorial chronicler of urban life. At a dance hall he met Erna and Gerda Schilling, who soon became his preferred models. The Expressionist captured the two sisters on canvas and on paper with almost obsessive energy, be it on the beaches of the Baltic Sea or in the coziness of the studio. This work from 1913, too, focuses on Erna, by now Kirchner's partner. The casual posture of the half-dressed woman and the wine glass on the table constitute narrational pictorial elements that are eclipsed by the powerful graphic gestures.
Object data
Artist/author

Title

Seated Woman in front of a Stove (Erna)

Date

1913

Art movement

Expressionism

Category

Graphic work

Material​/technique

Pastel chalk on paper

Dimensions

67.5×51.3 cm

Credit line of the permanent loan

Private collection

Selection of Reference works

Die Sammlung Schedlmayer. Eine Entdeckung, hrsg. Hans-Peter Wipplinger/Ivan Ristic, Wien 2021 (Ausst.-Kat. Leopold Museum, Wien, 10.09.2021-20.02.2022).

Keywords
If you have further information on this object, please contact us.