New York street scene
, c. 1933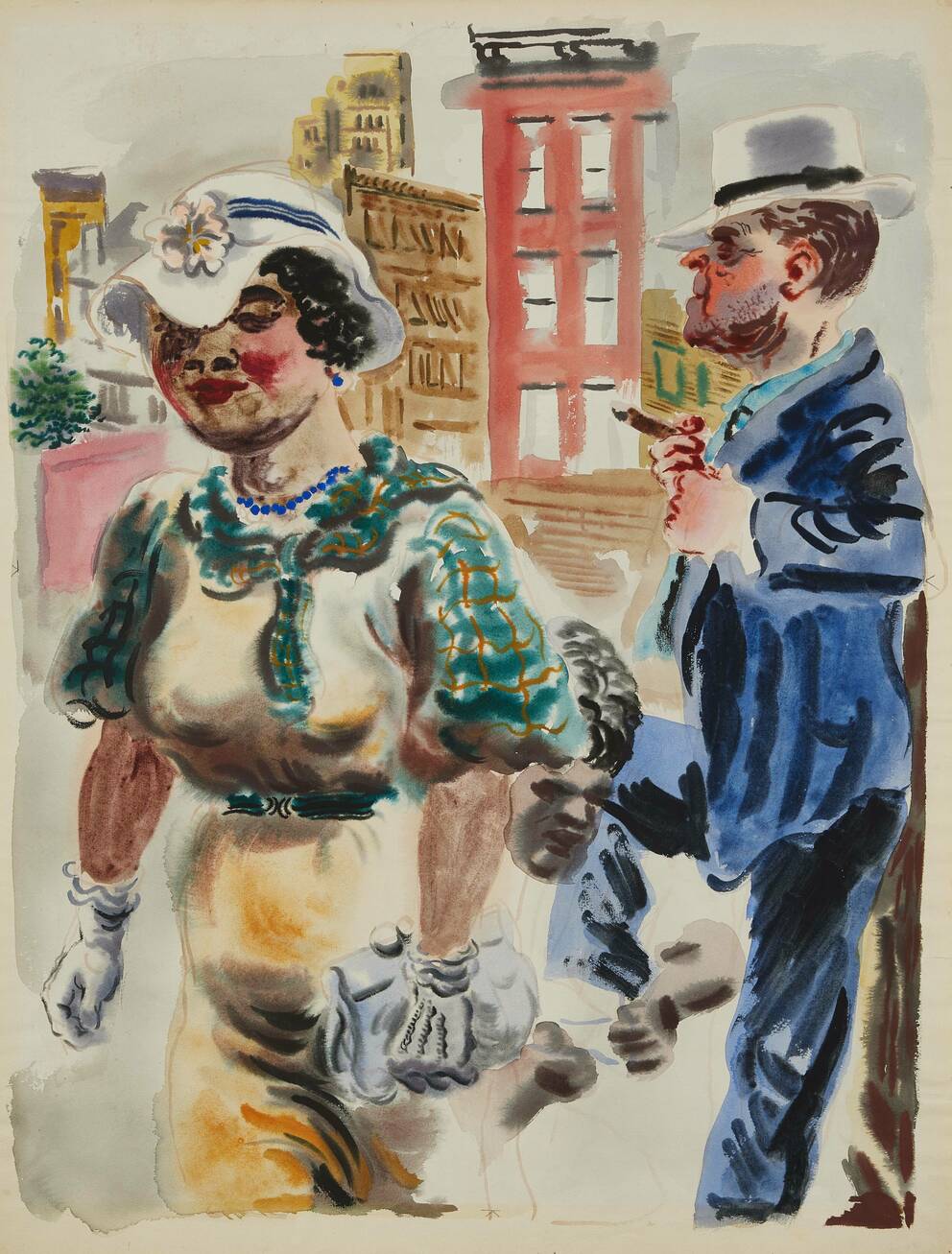 Leopold Museum,
Vienna © Bildrecht,
Vienna 2022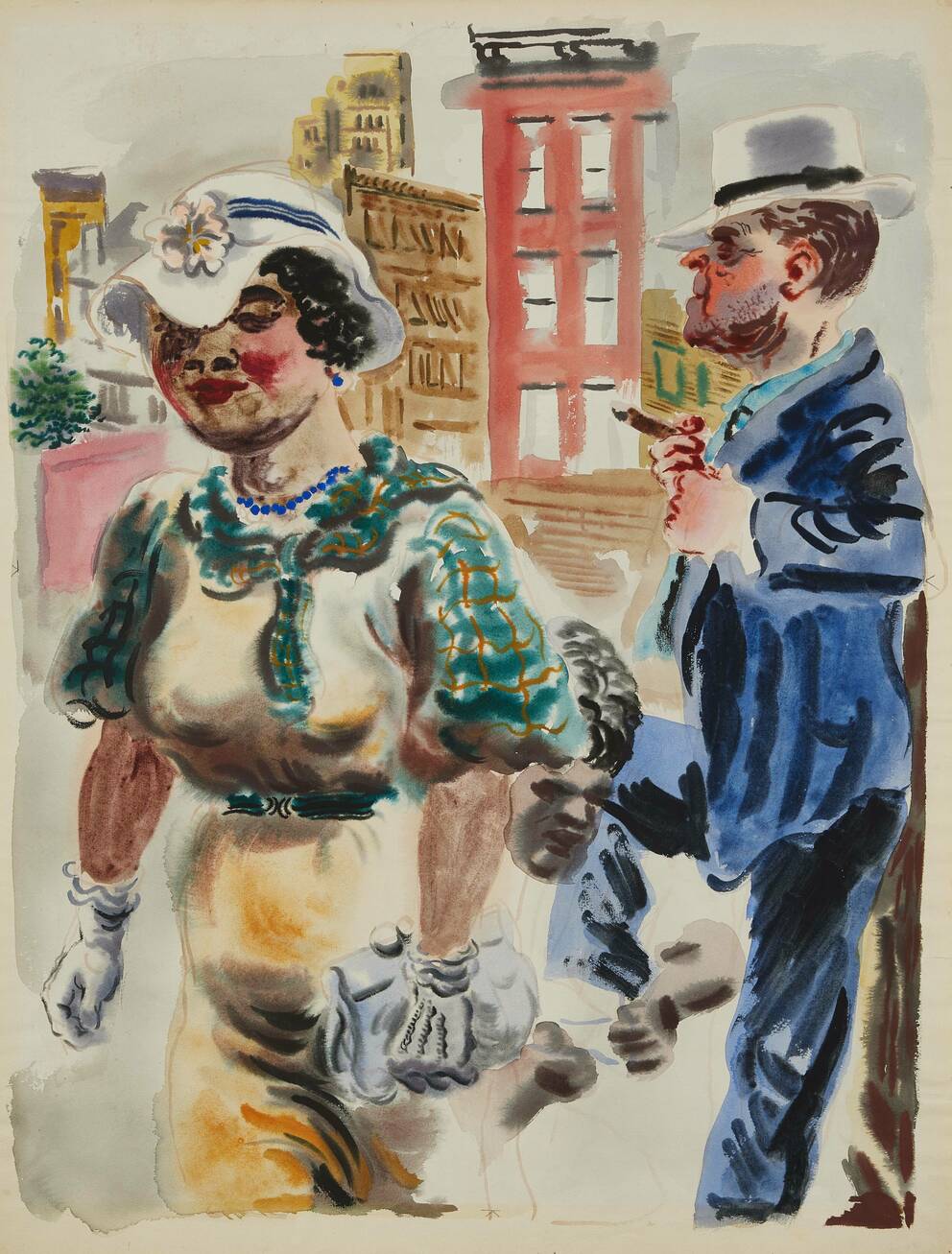 New York street scene
c. 1933
Watercolor on laid paper
63×48.5 cm
Artists
George Grosz

(Berlin 1893–1959 Berlin)
Unfortunately not on display at the moment
George Grosz (1892–1959) is known for the ruthlessness with which he castigated the social injustices in the Weimar Republic. In his works, the financial oligarchy, the military, the clergy and the emerging NSDAP are portrayed in an equally unflattering light as his characters from the metropolitan lumpenproletariat. The painter and illustrator, who had anglicized his German first name Georg already during World War I, always had a longing to go overseas. Wanting to turn his back on the elitist art practice, he declared his desire to become an "American illustrator" and to "create something that was truly for the masses". Permanently residing in New York from 1933, George Grosz applied his old meticulousness to his new surroundings. The heavily made-up passer-by and the shady-looking customer of the dark-skinned shoe polisher are both impressive ideal types and at the same time exchangeable extras in an unending spectacle.
Object data
Artist/author

Title

New York street scene

Date

c. 1933

Art movement

Expressionism

Category

Graphic work

Material​/technique

Watercolor on laid paper

Dimensions

63×48.5 cm

Credit line of the permanent loan

Private collection

Selection of Reference works

Die Sammlung Schedlmayer. Eine Entdeckung, hrsg. Hans-Peter Wipplinger/Ivan Ristic, Wien 2021 (Ausst.-Kat. Leopold Museum, Wien, 10.09.2021-20.02.2022).

Keywords
If you have further information on this object, please contact us.