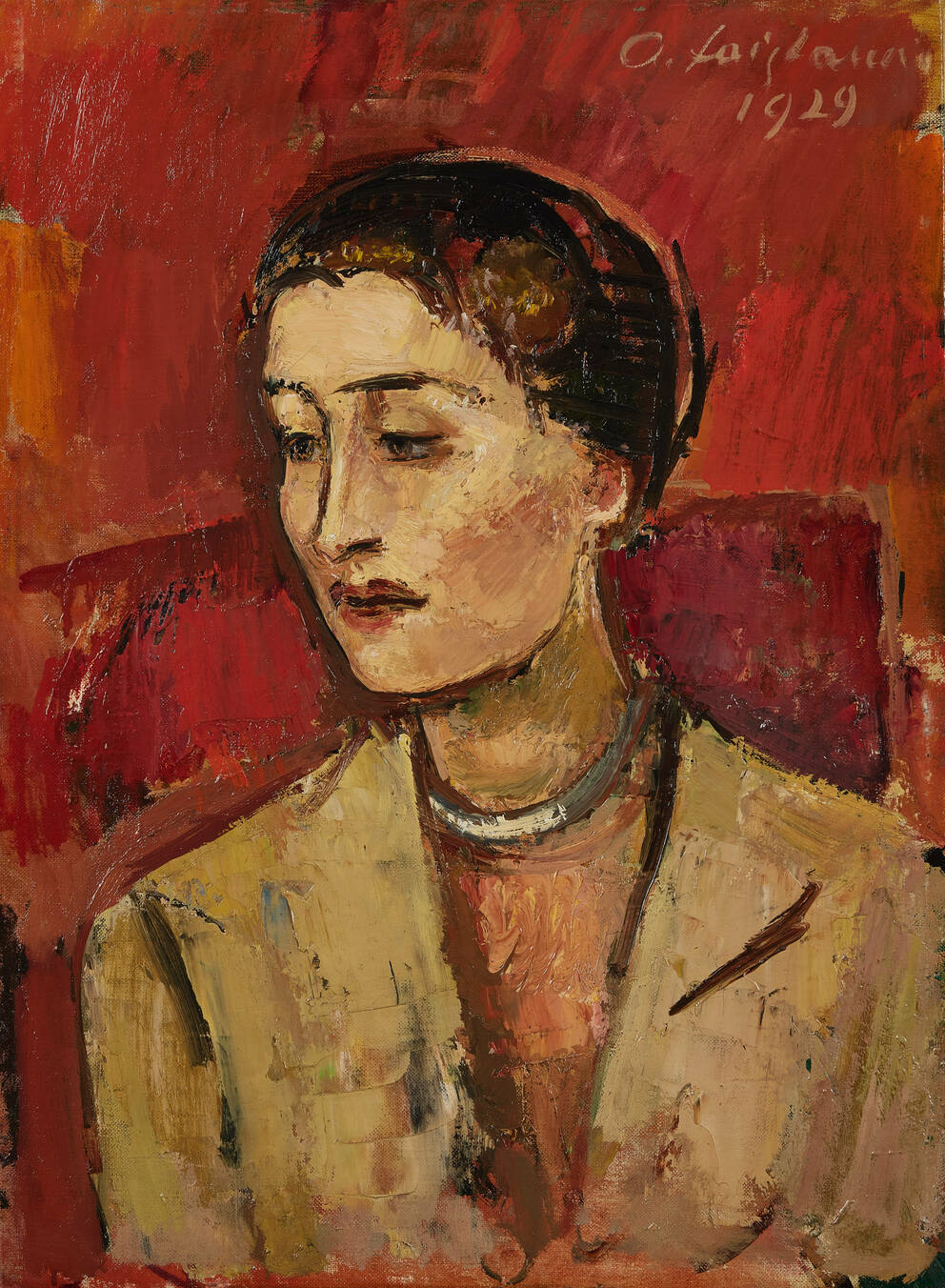 Leopold Museum,
Vienna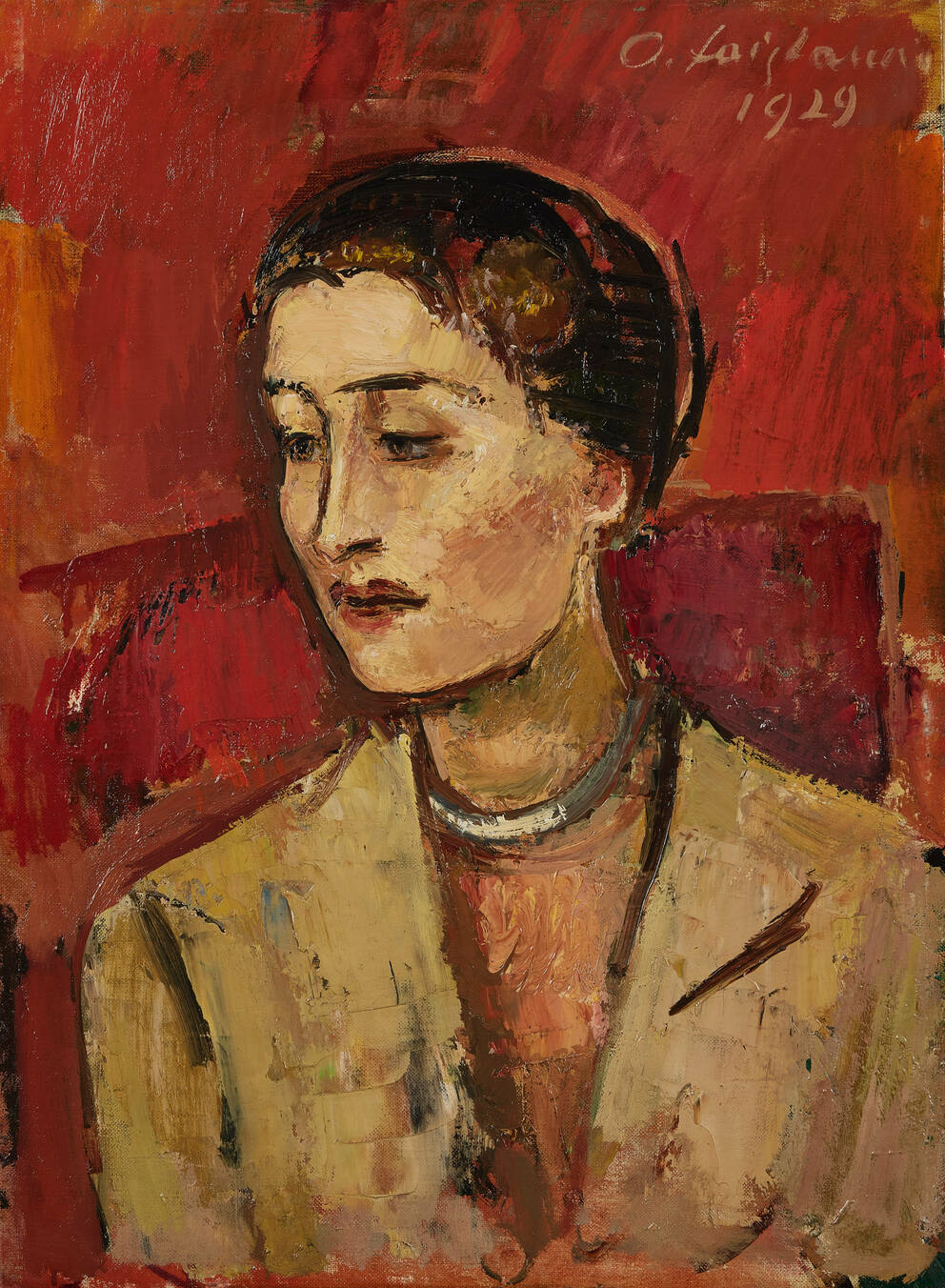 Portrait of a Lady
1929
Oil on canvas
54.5×40.7 cm
Artists
Anton Faistauer

(St. Martin near Lofer 1887–1930 Vienna)
Currently on display at EG
While the condescendingly lowered gaze of the portrayed intimates her class consciousness, this is eclipsed by an expectant sensuality, perhaps also by a touch of melancholy. Filling up the canvas, the bust portrait has firm outlines, though it is clear that this firmness was only achieved after much weighing and shifting. The three-quarter view was likely only curtailed with powerful gestures at the end, while the right shoulder remained cut off. Anton Faistauer (1887–1930) was initially a companion of Egon Schiele's (1890–1918), but failed to identify with his fellow students' Expressionist forays. Following a Secessionist phase and an in-depth exploration of Paul Cézanne's (1839–1906) painting, he arrived at an independent manner of expression. He saw his mission in building a bridge between tradition and modernism, which he ascribed, by his own admission, to a common "primeval creative essence".
Object data
Artist/author

Title

Portrait of a Lady

Date

1929

Art movement

Expressionism

Category

Painting

Material​/technique

Oil on canvas

Dimensions

54.5×40.7 cm

Credit line of the permanent loan

Private collection

Selection of Reference works

Die Sammlung Schedlmayer. Eine Entdeckung, hrsg. Hans-Peter Wipplinger/Ivan Ristic, Wien 2021 (Ausst.-Kat. Leopold Museum, Wien, 10.09.2021-20.02.2022).

Keywords
If you have further information on this object, please contact us.