Portrait of a girl (Signe)
, c. 1925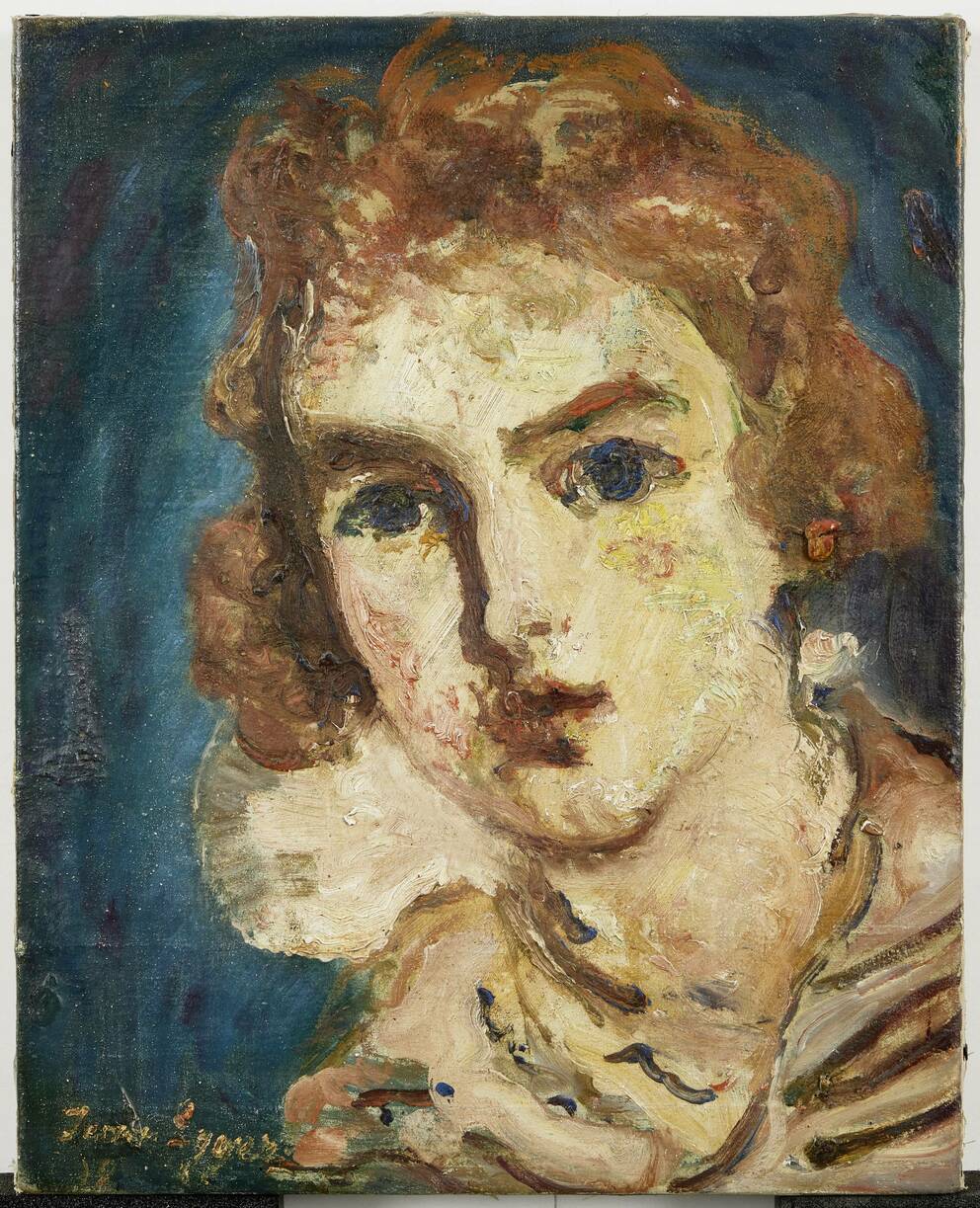 Leopold Museum,
Vienna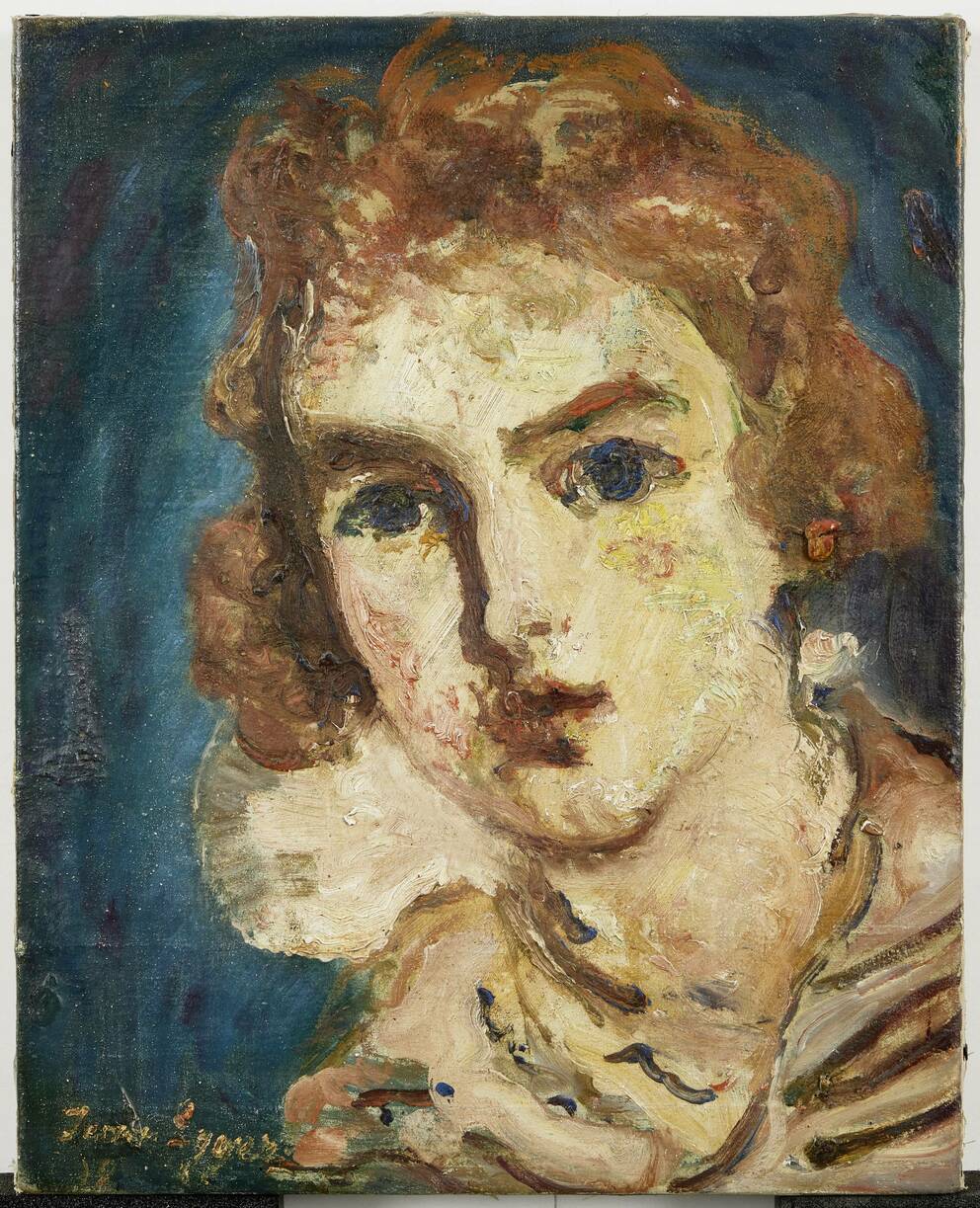 Portrait of a girl (Signe)
c. 1925
Oil on canvas
41.2×33.1 cm
Artists
Jean Egger

(Hüttenberg 1897–1934 Klagenfurt)
Unfortunately not on display at the moment
Hans Egger (1897–1934) studied at the Munich Academy and embarked on extended study trips, before settling in 1924 in Paris and changing his first name to Jean. Thanks to Sophie Szeps-Clemenceau (1862–1937), the French president's Vienna-born wife, he was introduced to a series of influential personalities in the art metropolis. The portrait commissions he received in connection with these contacts led to quick fame. After his untimely death, however, Egger soon faded into obscurity; at least in Austria, his oeuvre remained unrecognized for decades. His work comprises many diverse portraits of his Swedish-born partner Signe Wallin. This rendering is characterized by an especially clear and powerful chiaroscuro. The main parts were enriched with delicate color accents in red, turquoise and yellow. The restless brushstrokes, apparent particularly in the clothing and lips, represent another unique characteristic of Egger's painting.
Object data
Artist/author

Title

Portrait of a girl (Signe)

Date

c. 1925

Art movement

Expressionism

Category

Painting

Material​/technique

Oil on canvas

Dimensions

41.2×33.1 cm

Signature

Signed lower left: Jean Egger

Credit line of the permanent loan

Private collection

Selection of Reference works

Die Sammlung Schedlmayer. Eine Entdeckung, hrsg. Hans-Peter Wipplinger/Ivan Ristic, Wien 2021 (Ausst.-Kat. Leopold Museum, Wien, 10.09.2021-20.02.2022).

Keywords
If you have further information on this object, please contact us.