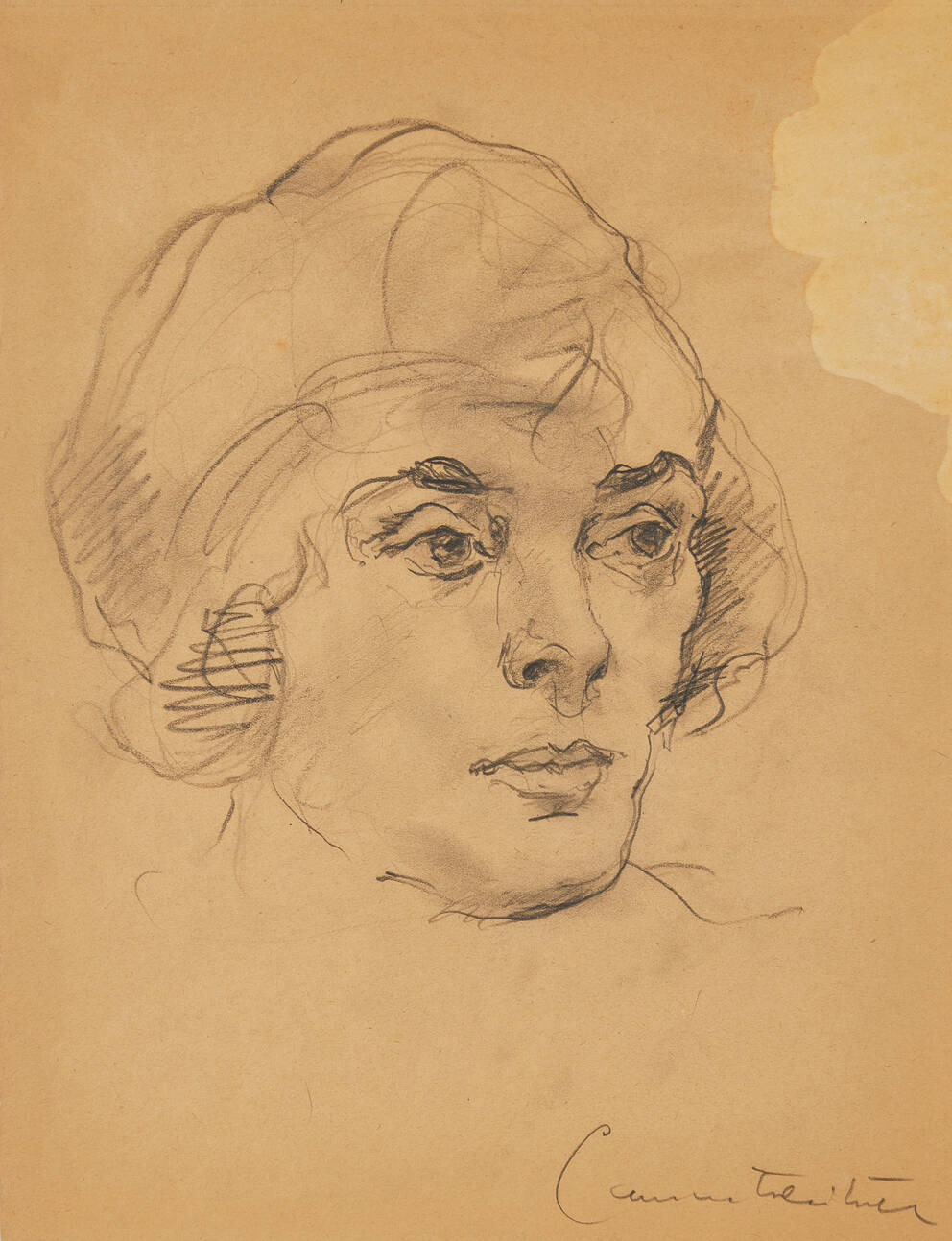 Leopold Museum,
Vienna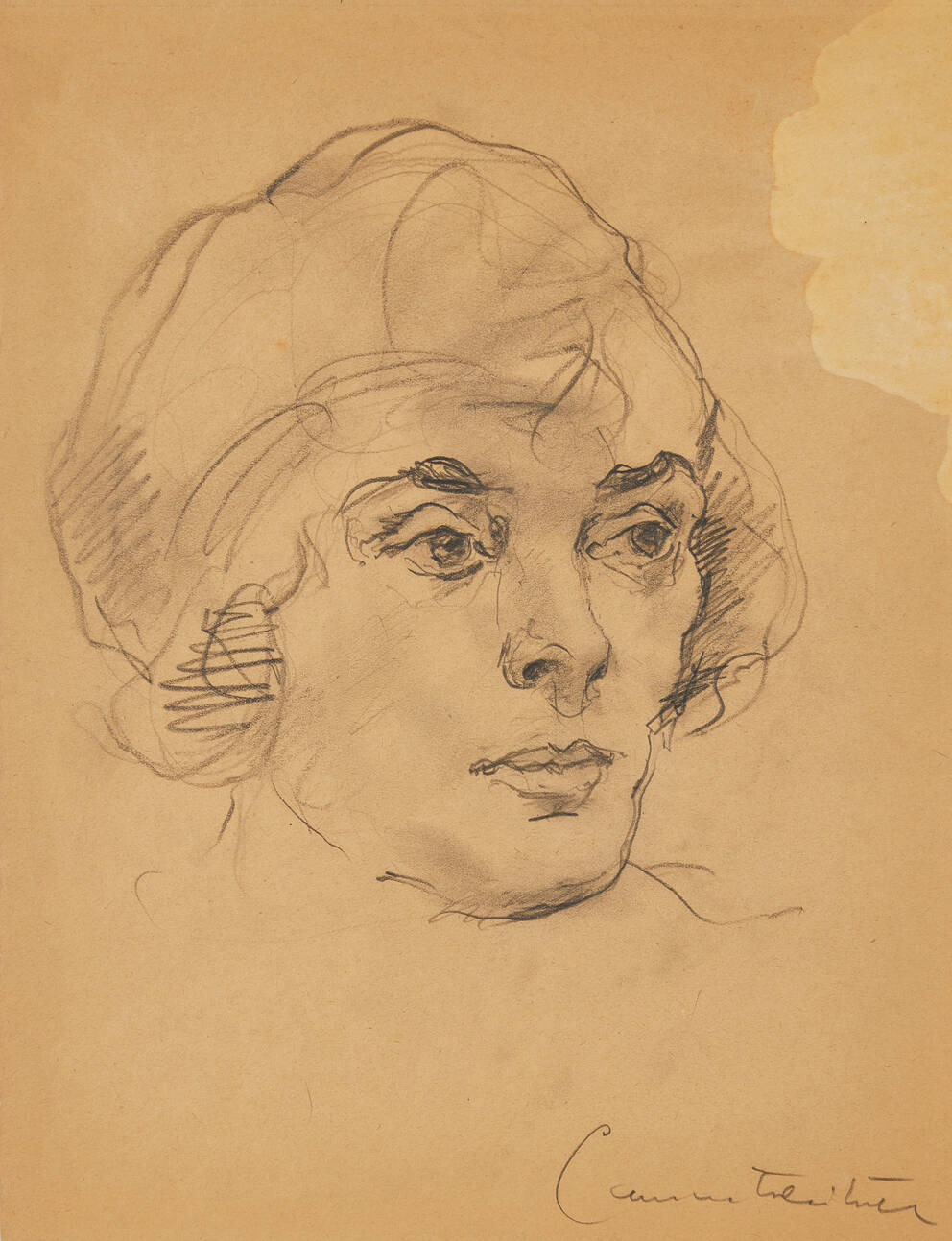 Woman's Head
n. d.
Pencil on paper
34.7×26.6 cm
Artists
Arnold Clementschitsch

(Villach 1887‒1970 Villach)
Unfortunately not on display at the moment
Aside from pieces of artists of the Nötsch circle—named after the small Carinthian village that was home to the artists for at least some time in their lives—it is mainly the works of Herbert Boeckl (1894–1966) that make up an important part of the holdings of the Leopold Museum. With him, Arnold Clementschitsch had a friendship, in which the appreciation found expression in mutual painted portraits. Already during his time of study in Vienna he did portraits still entirely informed by academic tradition. This drawing shows the head of a woman in three-quarter view. The linework and hatching show a dynamic but trained drawing style. It is mainly the eyes with their markedly arched brows that move into the focus of the artistic composition. Even if the drawing may of course be understood as an autonomous work, it must presumably be seen in connection with a painted portrait. The question of who the woman portrayed is must remained unanswered for the time being, as female portraits are numerous in the artist's oeuvre.
Object data
Artist/author

Title

Woman's Head

Date

n. d.

Art movement

Naturalism I Realism

Category

Graphic work

Material​/technique

Pencil on paper

Dimensions

34.7×26.6 cm

Signature

Sign. bottom, righ, Clementschitsch

Credit line

Leopold Museum, Vienna, Inv. 4086

Inventory access

Contributed to the Leopold Museum-Privatstiftung in 1994

Keywords
If you have further information on this object, please contact us.
Provenance
Provenance research
Leopold Museum
i
Dr. Rudolf Leopold, Wien (o.D.);
Leopold Museum-Privatstiftung, Wien (seit 1994).
For provenance related information, please contact us.