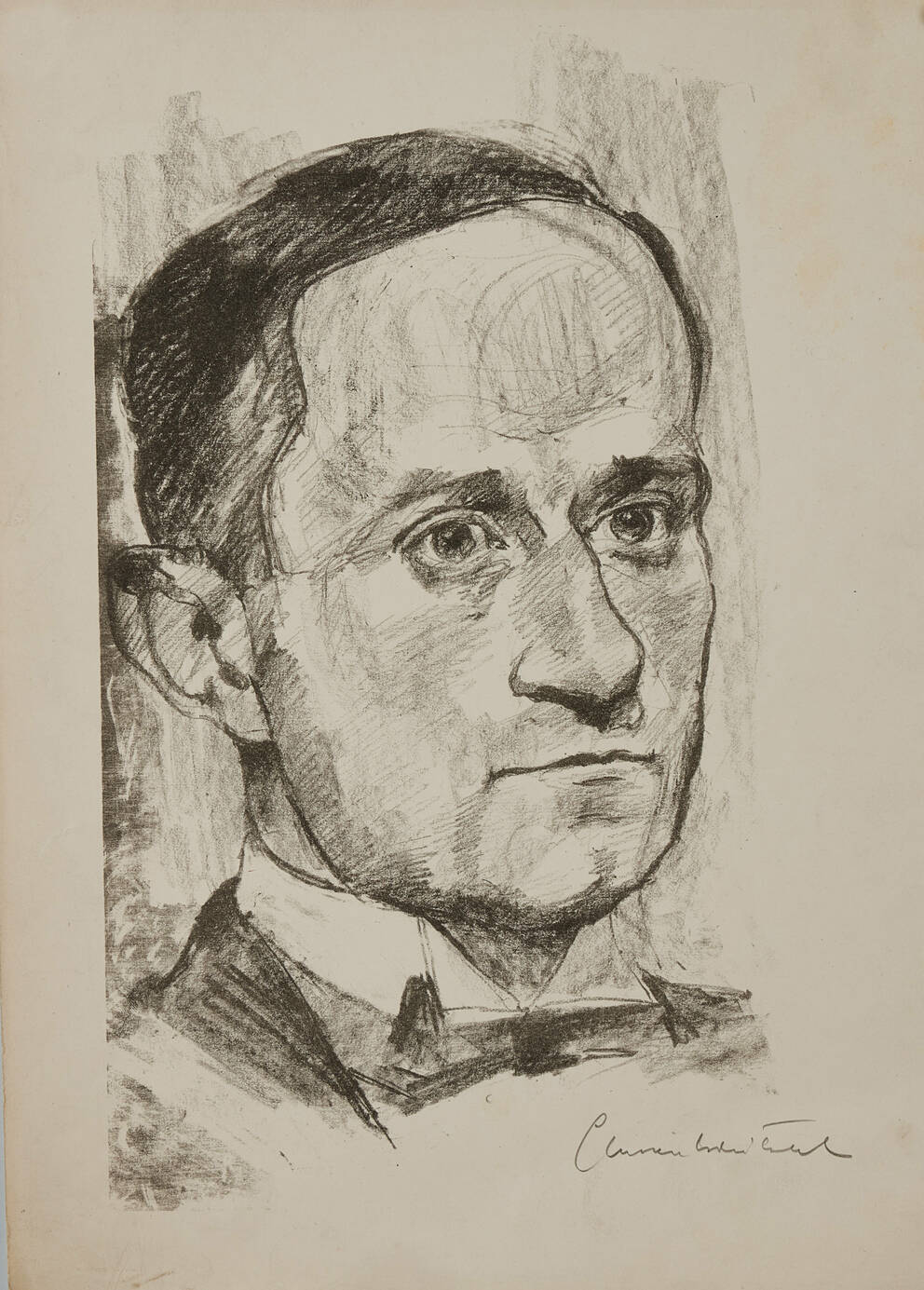 Leopold Museum,
Vienna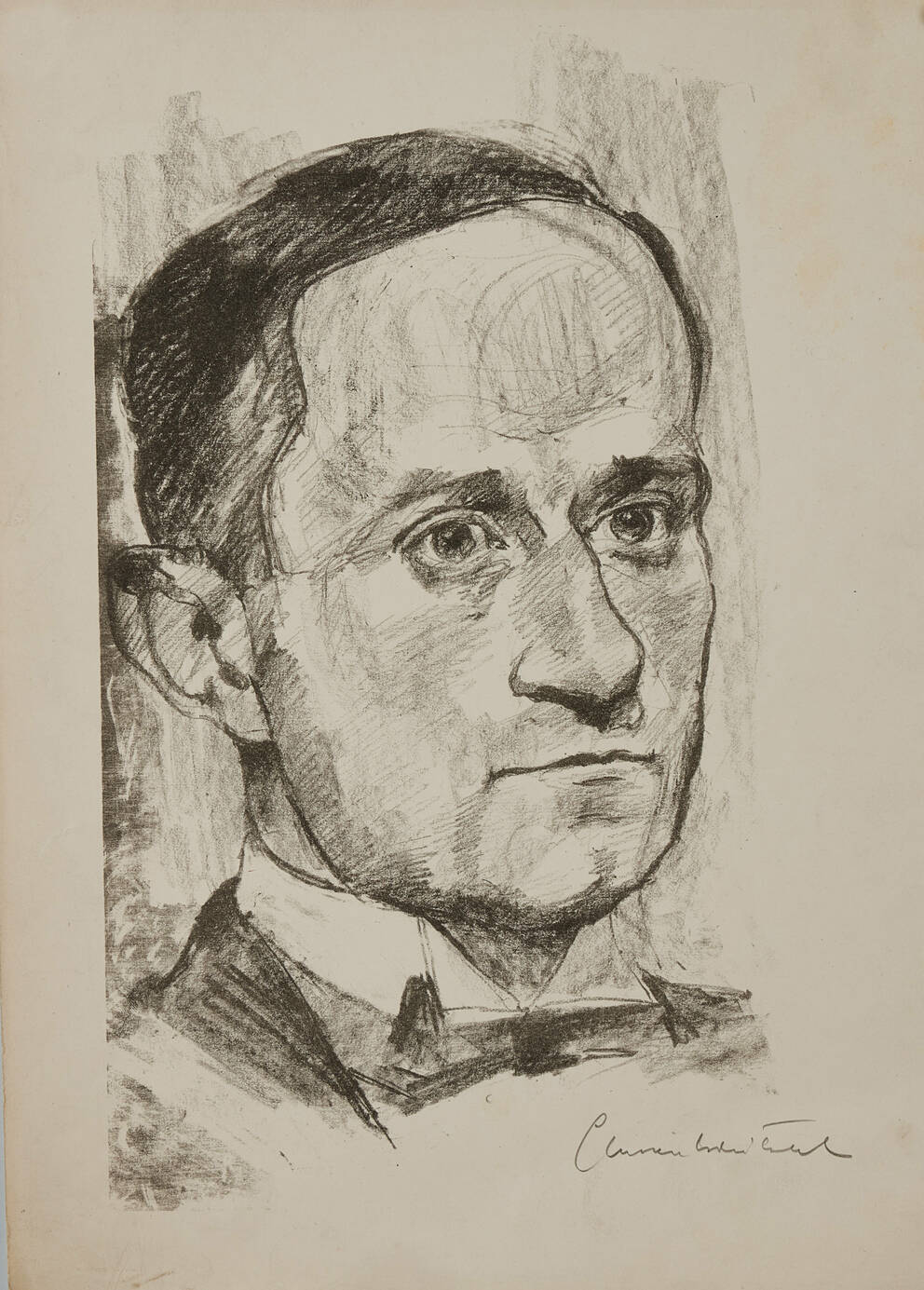 Man's Head
n. d.
Lithograph on paper
36×27.7 cm
Artists
Arnold Clementschitsch

(Villach 1887‒1970 Villach)
Unfortunately not on display at the moment
Aside from over 900 oil paintings, the large oeuvre of Arnold Clementschitsch (1887–1970) also comprises a large number of graphic-art works previously not entered in a catalogue of works. This lithograph—a printing technique in which the subject is drawn with special crayons and or inks on a pre-prepared stone plate, which allows for planographic duplication—shows the head of a young man in three-quarter view. It is characterized by clear-cut outlines and light-dark modeling, with hatching differing in tone and density. In its style of execution, the portrait is an example of the artist's experimentalism who sought to train himself in all sorts of art techniques. Whether the young man portrayed—the wing-top collar and the bow tie indicate an elegant clothing style—was a relative of the Austrian psychiatrist Julius Wagner-Jauregg (1857–1940) is yet to be ascertained.
Object data
Artist/author

Title

Man's Head

Date

n. d.

Art movement

Naturalism I Realism

Category

Graphic work

Material​/technique

Lithograph on paper

Dimensions

36×27.7 cm

Signature

Signed lower right: Clementschitsch

Credit line

Leopold Museum, Vienna, Inv. 4089

Inventory access

Contributed to the Leopold Museum-Privatstiftung in 1994

Keywords
If you have further information on this object, please contact us.
Provenance
Provenance research
Leopold Museum
i
Dr. Rudolf Leopold, Wien (o.D.);
Leopold Museum-Privatstiftung, Wien (seit 1994).
For provenance related information, please contact us.