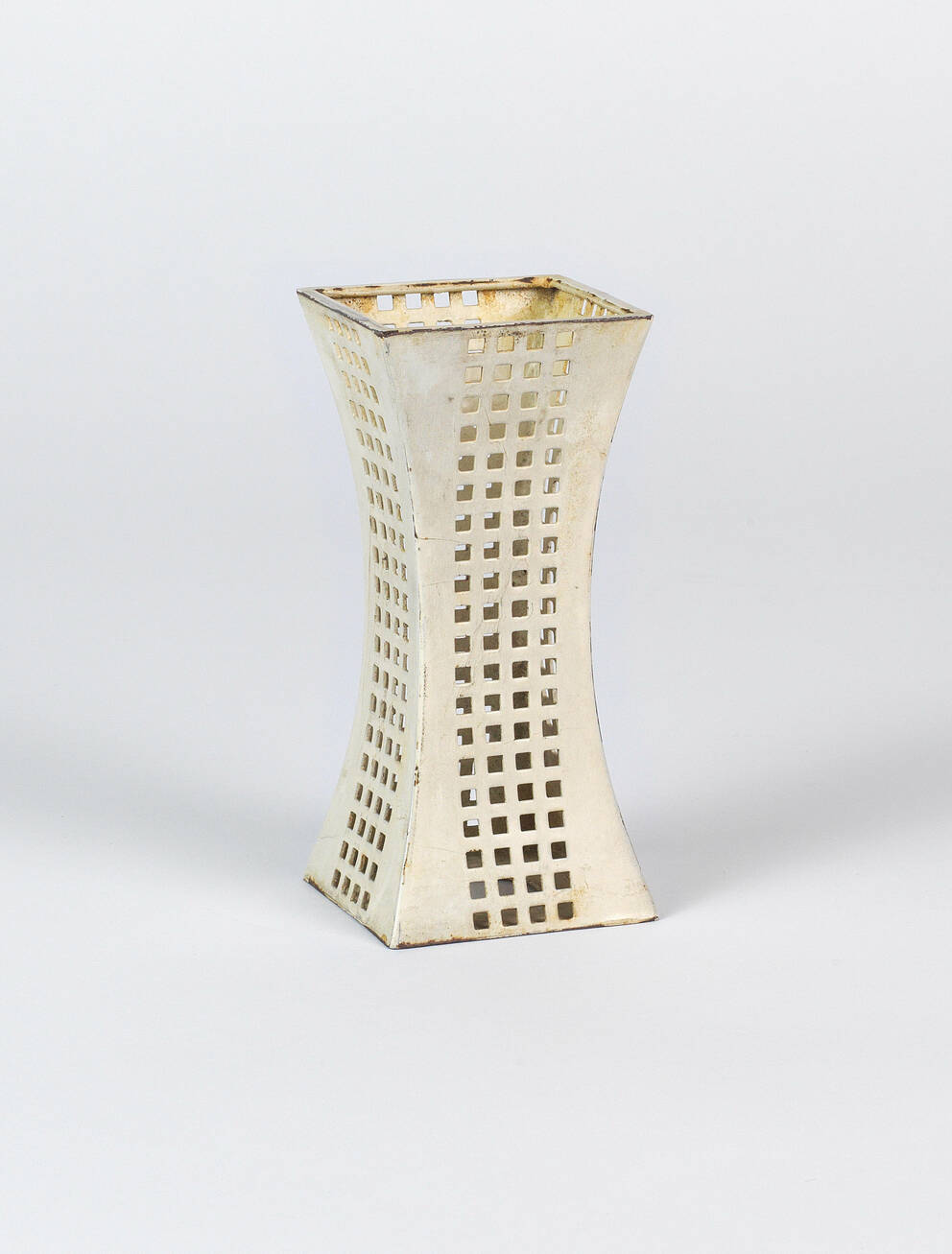 Leopold Museum,
Vienna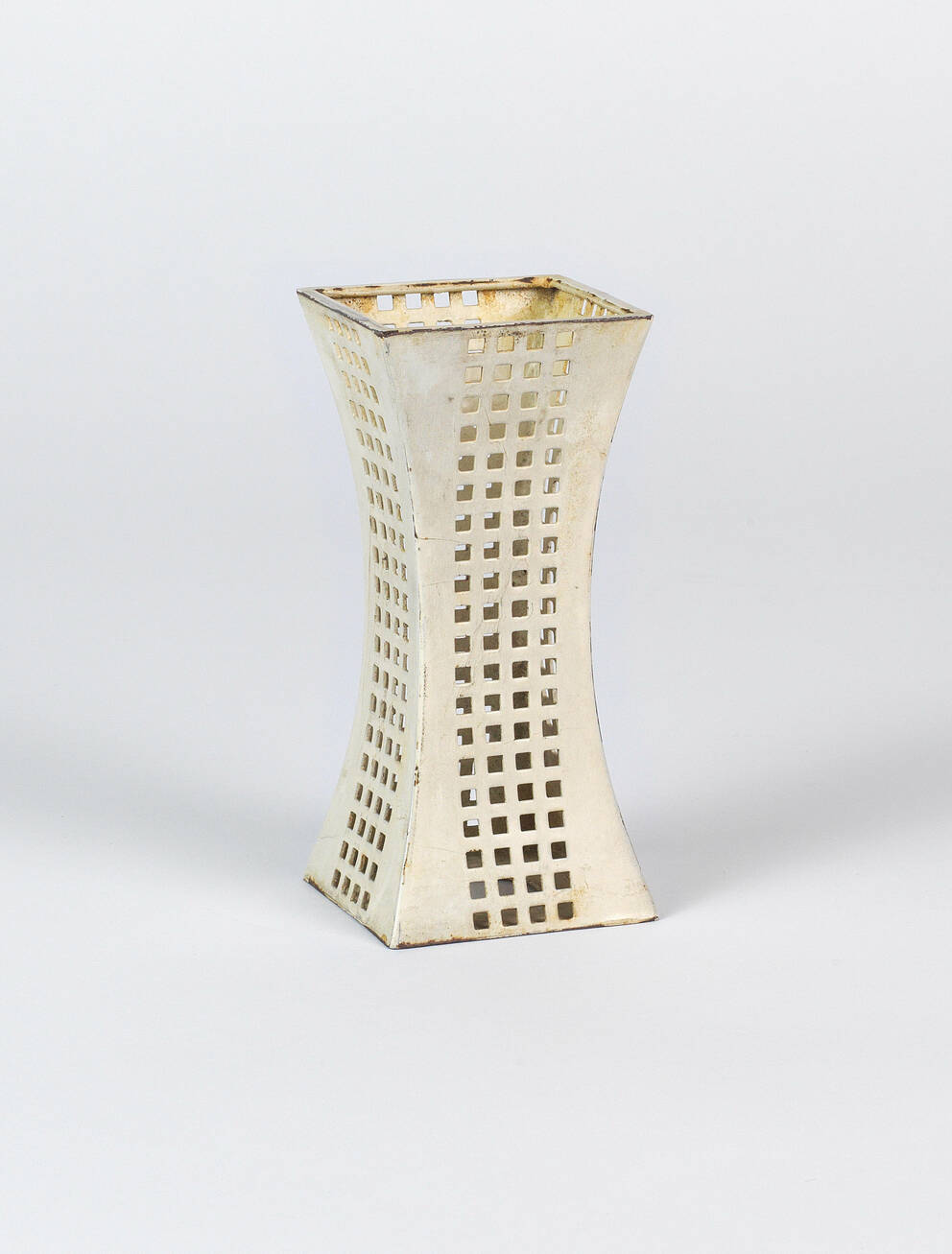 Lattice Vase
c. 1906
Metal, painted
14.4×6.5×6.5 cm
Artists
Josef Hoffmann

(Pirnitz/Brtnice 1870–1956 Vienna)

Wiener Werkstätte
Currently on display at OG4
The world of geometry provided the greatest source of inspiration to the two founders of the Wiener Werkstätte, Josef Hoffmann (1870–1956) and Koloman Moser (1868–1918), during the first years after the workshop's inception. His penchant for squares even earned Hoffmann the sobriquet "Quadratl-Hoffmann" [square Hoffmann] among his friends. In many instances, the designs by the two artists are so similar that they cannot be conclusively assigned to either without the existence of signed design drawings. The design of this lattice vase is based upon a drawing created by Hoffmann around 1906. It is part of a comprehensive series of objects made from zinc-plated sheet iron. On a square base, the incurved walls consist in the center of a lattice made from squares. These squares were mechanically punched into the sheet metal. After the individual parts had been soldered together, the lattice vase was finished with a white varnish. The object served as a small flower vase.
Object data
Artist/author

Josef Hoffmann
Execution: Wiener Werkstätte

Title

Lattice Vase

Date

c. 1906

Art movement

Wiener Werkstätte, Art Nouveau

Category

Arts and crafts

Material​/technique

Metal, painted

Dimensions

14.4×6.5×6.5 cm

Credit line

Leopold Museum, Vienna, Inv. 4185

Inventory access

Contributed to the Leopold Museum-Privatstiftung in 1994

Selection of Reference works

Wien 1900. Aufbruch in die Moderne, hrsg. von Hans-Peter Wipplinger, Wien 2019 (Ausst.-Kat. Leopold Museum, Wien, ab 15.03.2019).
Wien 1900. Sammlung Leopold, hrsg. von Diethard Leopold/Peter Weinhäupl, Wien u.a. 2009.

Keywords
If you have further information on this object, please contact us.
Provenance
Provenance research
Leopold Museum
i
Dr. Rudolf Leopold, Wien (o.D.);
Leopold Museum-Privatstiftung, Wien (seit 1994).
For provenance related information, please contact us.