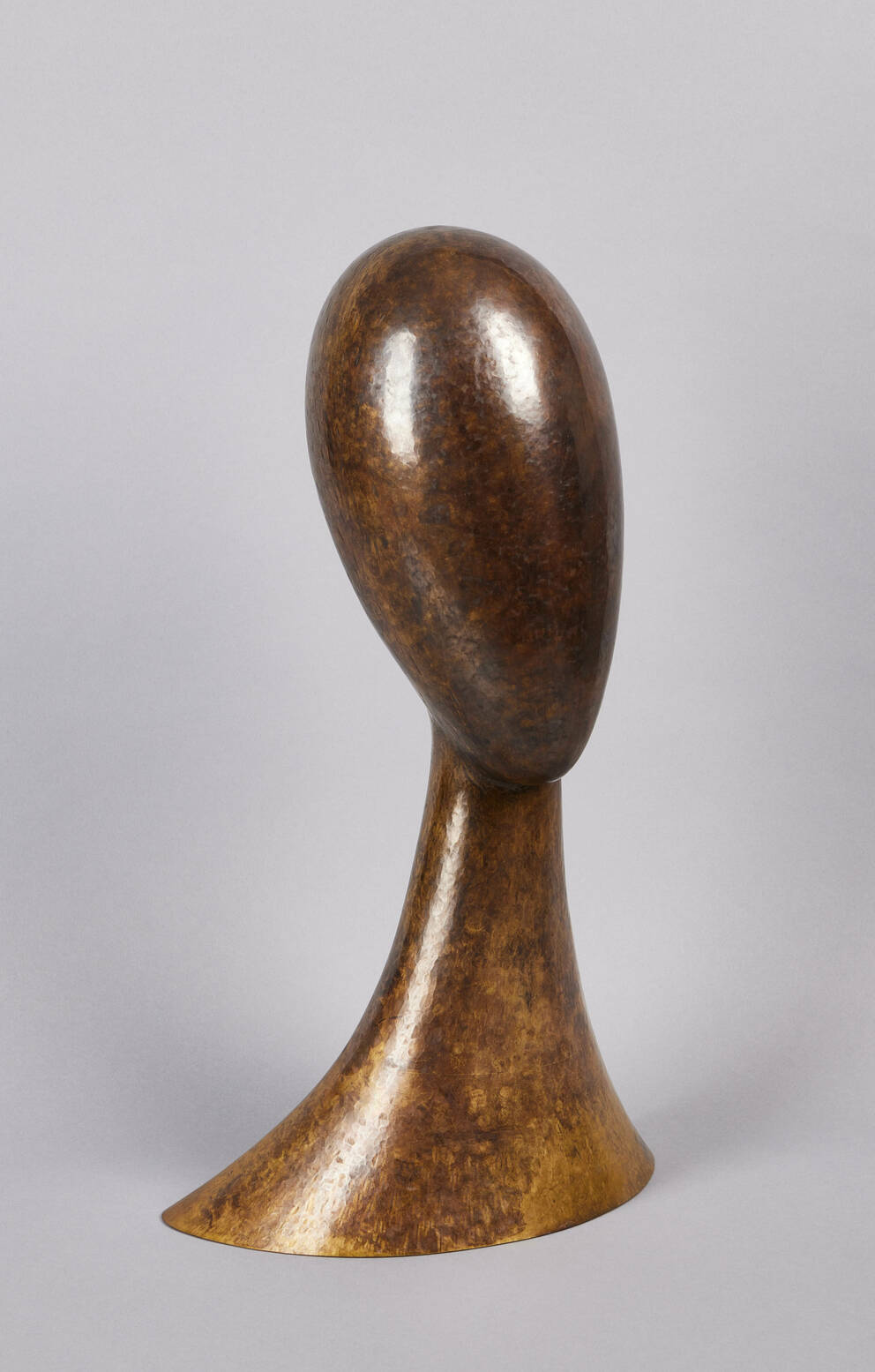 Leopold Museum,
Vienna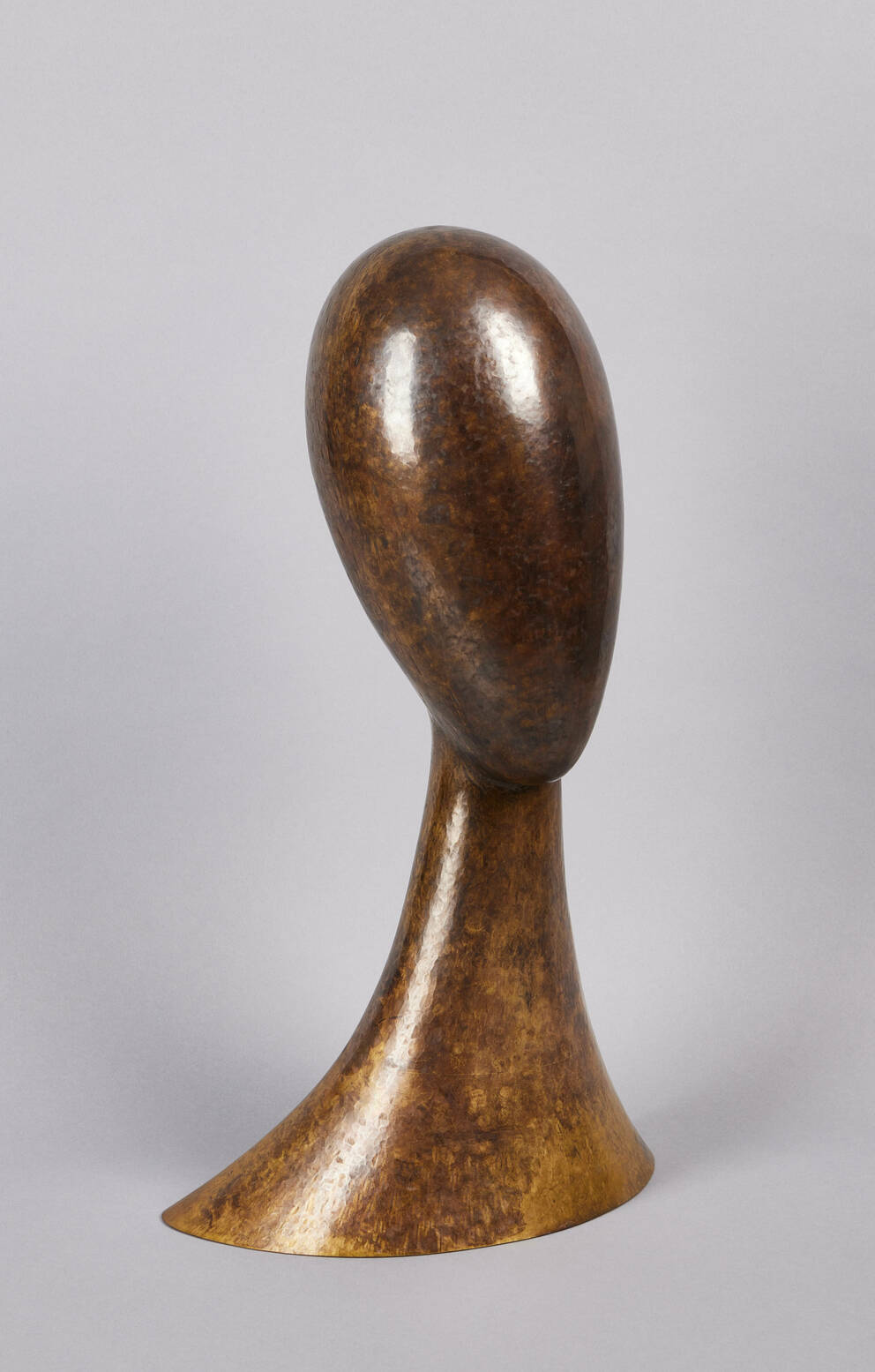 Head
1970/1975
Chased brass, brass plinth
49.8×26.7×14 cm
Artists
Franz Hagenauer

(Vienna 1906–1986 Salzburg)

Werkstätte Hagenauer Wien
Unfortunately not on display at the moment
This metal object is exemplary of the highly reduced figural design vocabulary employed by the sculptor and designer Franz Hagenauer (1906–1986). After the death of his brother Karl in 1956, the artist took over the Werkstätten Hagenauer, one of the most important metal workshops in Austria, acting as its director until 1986. As the workshop's creative head, Hagenauer had explored the traces of Amedeo Modigliani (1884–1920) and Constantin Brâncuși (1876–1957) in Paris already in the 1920s, and created works influenced by the German Bauhaus movement and international Art Deco in equal measure. In Hagenauer's oeuvre, the lines between artistic work and artisan craftwork were often blurred. A student of Anton Hanak's (1875–1934), the artist did not continue his teacher's Expressionist style but rather simplified his sculptures so consistently that the only thing left was often merely the basic form shaped by the blow of the hammer. Following on from his interwar designs, this head was likely created in the 1970s, a creative period in which Hagenauer continued his reduced style and experimented with new techniques, including enamel.
Object data
Artist/author

Design: Franz Hagenauer
Execution: Werkstätte Hagenauer Wien

Title

Head

Date

1970/1975

Art movement

New Objectivity, Art after 1945

Category

Sculpture

Material​/technique

Chased brass, brass plinth

Dimensions

49.8×26.7×14 cm

Signature

Designated below: workshop signet: WHW in the circle; signed: FRANZ; word marks: HAGENAUER WIEN MADE IN AUSTRIA

Credit line

Leopold Museum, Vienna, Inv. 4206

Inventory access

Contributed to the Leopold Museum-Privatstiftung in 1994

Selection of Reference works

Wien 1900. Aufbruch in die Moderne, hrsg. von Hans-Peter Wipplinger, Wien 2019 (Ausst.-Kat. Leopold Museum, Wien, ab 15.03.2019).

Conservation patron

Erich Breinsberg

Keywords
If you have further information on this object, please contact us.
Provenance
Provenance research
Leopold Museum
i
Dr. Rudolf Leopold, Wien (o.D.);
Leopold Museum-Privatstiftung, Wien (seit 1994).
For provenance related information, please contact us.