Papageno as a Putto
, 1916/17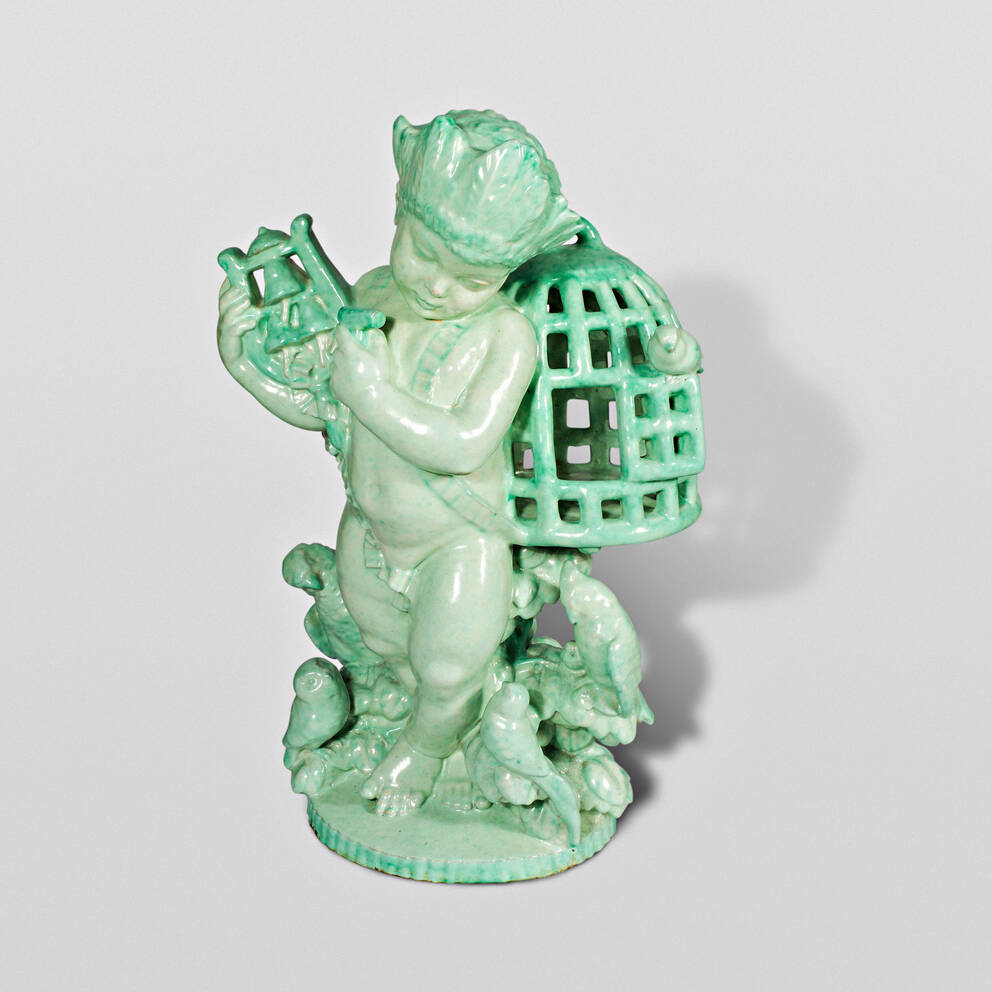 Leopold Museum,
Vienna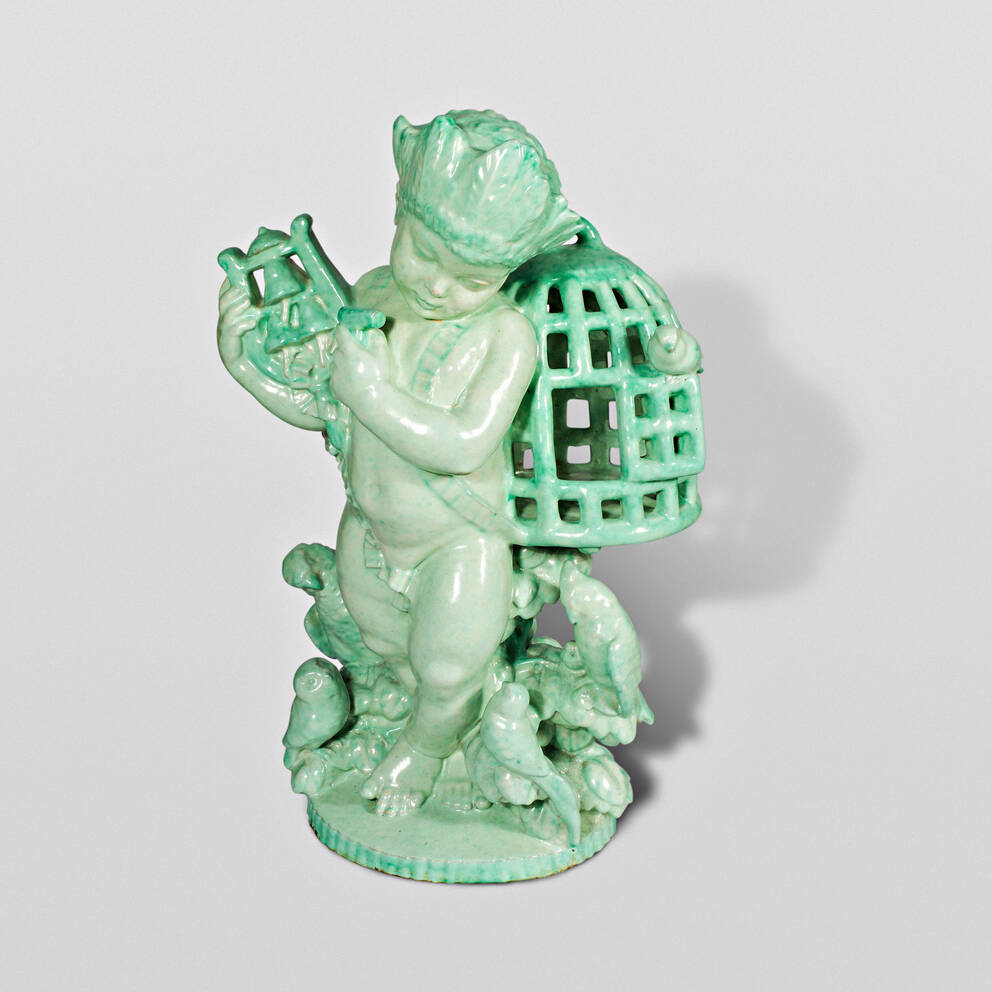 Papageno as a Putto
1916/17
Ceramic, glazed
80×33.7×53 cm
Artists
Michael Powolny

(Judenburg 1871–1954 Vienna)

Wienerberger
Unfortunately not on display at the moment
The design of this sculpture goes back to the ceramicist and sculptor Michael Powolny (1871–1954). A trained potter and stove fitter, he attended the Technical School for the Clay Industry in Znojmo/Znaim from 1891 to '94 and the Vienna Arts-and-Crafts School from 1894 to 1901. Together with Bertold Löffler (1874–1960), he founded the Wiener Keramik manufactory in 1905, which worked closely with the Wiener Werkstätte and which they sold in 1913. One of Powolny's most famous creations is the Papageno as a Putto, based on the figure of the bird catcher from Mozart's opera The Magic Flute. Standing on a round footplate, he strikes his glockenspiel to lure birds. Various songbirds, a parrot and an eagle owl have gathered around him, drawn in by his playing and singing. Carrying it on his back, the feather-adorned putto keeps an opened birdcage ready. The production of this technically extremely challenging ceramic piece was taken over by Wienerberger AG, for which Powolny created numerous full sculptural garden figures between 1913 and 1922.
Object data
Artist/author

Design: Michael Powolny
Execution: Wienerberger

Title

Papageno as a Putto

Date

1916/17

Art movement

Art Nouveau

Category

Sculpture

Material​/technique

Ceramic, glazed

Dimensions

80×33.7×53 cm

Credit line

Leopold Museum, Vienna, Inv. 4252

Inventory access

Contributed to the Leopold Museum-Privatstiftung in 1994

Selection of Reference works

Elisabeth Frottier: Michael Powolny. Keramik und Glas aus Wien. 1900 bis 1950. Monografie und Werkverzeichnis, Wien/Köln 1990.

Catalogue raisonne

Keywords
If you have further information on this object, please contact us.