Table Lamp with Lamp Shade
, 1921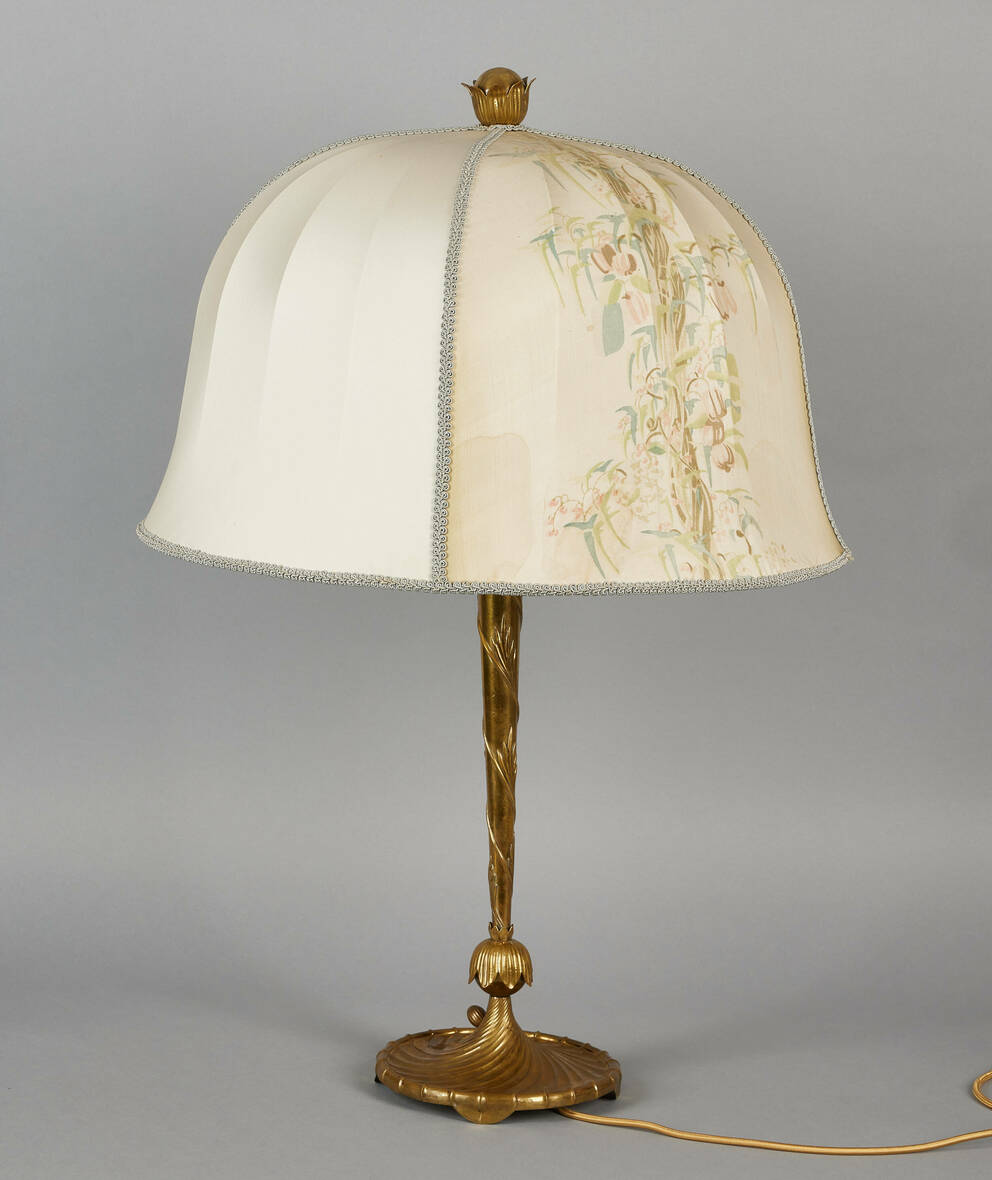 Leopold Museum,
Vienna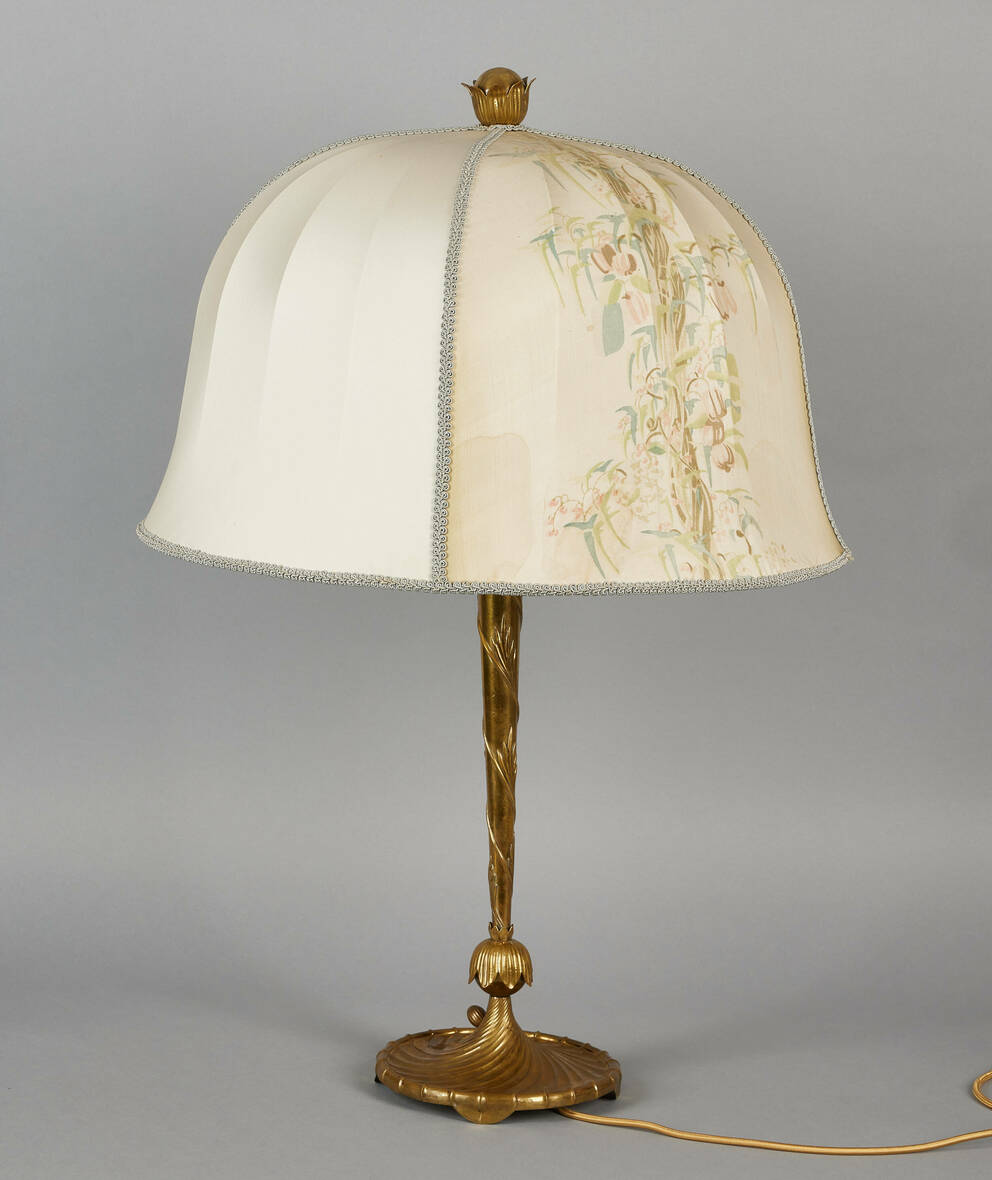 Table Lamp with Lamp Shade
1921
Brass, fabric
80.5×50.1×50.1 cm
Artists
Dagobert Peche

(St. Michael im Lungau 1887–1923 Mödling)

Wiener Werkstätte
Unfortunately not on display at the moment
This table lamp was designed by architect, designer and graphic artist Dagobert Peche (1887–1923) for the Wiener Werkstätte in 1921. Executed in brass, this model is characterized—like many of Peche's other objects—by a free play of geometric and vegetal elements: The tent-like base, for example, rests on four stylized bent leaves, with countless ridges running concentrically toward the top, like a vortex. Vertically adjacent sits a ball half encased in grooved leaves like a fruit. The actual stem of the lamp consists of an inverted slender cone, on which palmettes spiral upwards, mirroring the motif of the base.
Object data
Artist/author

Design: Dagobert Peche
Execution: Wiener Werkstätte

Title

Table Lamp with Lamp Shade

Date

1921

Art movement

Wiener Werkstätte

Category

Arts and crafts

Material​/technique

Brass, fabric

Dimensions

80.5×50.1×50.1 cm

Signature

Stamped on the bottom: P, WIENER WERKSTÄTTE

Credit line

Leopold Museum, Vienna, Inv. 4438

Inventory access

Contributed to the Leopold Museum-Privatstiftung in 1994

Keywords
If you have further information on this object, please contact us.
Provenance
Provenance research
Leopold Museum
i
Dr. Rudolf Leopold, Wien (o.D.);
Leopold Museum-Privatstiftung, Wien (1994)
For provenance related information, please contact us.